Learn to Knit, Crochet, Sew and More With Fiber Art Classes in Seattle
BY: Leslie Seaton |
Mar 24, 2014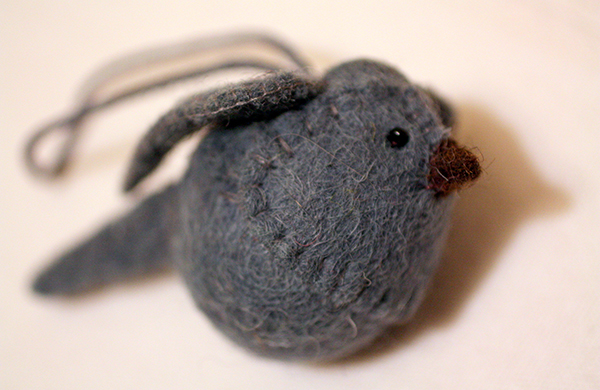 The Seattle area is certainly not unique in being a great home for the fiber arts (knitting, crochet, sewing, and more), but there are elements to the city that make it especially suited to these hobbies.
As a tech centric city, many Seattleites spend their workdays in front of a computer, and a hands-on activity that produces an actual physical result can be a welcome tonic to too much screen time. Learning to make one's own clothes and gifts is also a natural extension of the urban homesteading activities like canning, cheese-making and edible gardening that are also popular in Seattle. And of course, drippy Seattle weather certainly encourages one to find engaging and cozy indoor activities. (Find more things to do in Seattle, rain or shine)
For those who have never knit, crocheted or sewn before, or need a refresher on long-forgotten skills, there are many options for getting started on a successful path to a new (and possibly addictive) hobby.
Knitting, Crochet, Felting, Cross Stich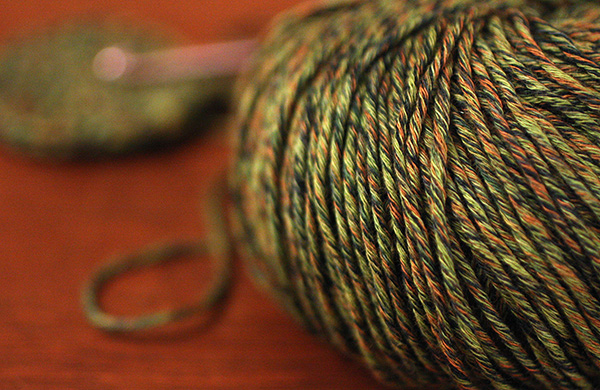 Nearly every yarn store in Seattle offers classes, so checking a nearby neighborhood shop will probably be a safe bet for at least beginner classes. Once up to speed on basics, some shops offer more specialized classes to help target particular projects or techniques.
The Weaving Works in North Seattle is one such shop that offers the basics, but also goes deeper into knitting and crochet skills with classes in fixing mistakes, yarn substitutions, binding off techniques, reading crochet charts and Tunisian crochet (a method that uses elements of both knitting and crochet).   Weaving Works and another North Seattle shop - The Fiber Gallery - also offer classes in spinning, needle felting, and weaving for those interested in a wider array of fiber hobbies.
For learning opportunities beyond the yarn store, Makers' Mercantile in Kent, Pacific Fabric and Crafts and even the North Seattle Community College all offer knitting and other fiber arts classes.  The Seattle Parks Department schedules classes as well, primarily for children, teens and those over 50 years.
For a fun half- or full-day Puget Sound yarn excursion, there's Churchmouse Yarns and Teas a ferry ride away on Bainbridge Island and Tolt Yarn and Wool in the pretty farming community of Carnation. Churchmouse offers some great specialized topics like Victorian cross stitch, Continental method knitting and a Feldenkrais-inspired class on "Healthy Handiwork Habits" to help hobbyists avoid the possible pain of repetitive motions. Tolt Yarn and Wool offers locally-made yarns, including Sleepy Hollow Fiber Farms, a small local producer that labels each skein with the name of the sheep the wool came from.
Hobby groups are not true classes, but a welcoming group of fellow knitters, crocheters, or weavers can help keep a beginner encouraged when encountering challenges with new projects. And, usually, they're free! Check the neighborhood shop schedule and most likely they offer group knitting or other craft circles that are open to the public.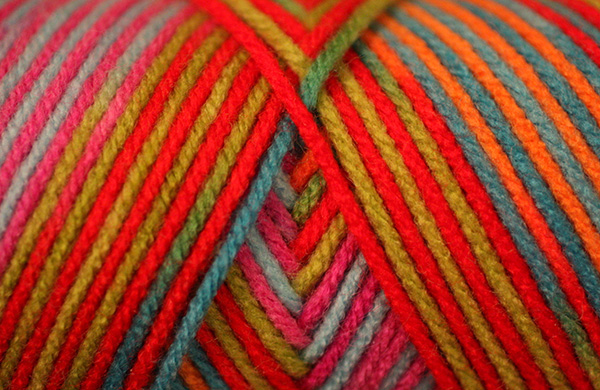 The Bellevue Parks Department organizes a knitting circle that works together to knit items for local hospitals and Eastside Baby Corner. It's free to attend and they provide the patterns and material.
The first Sunday of the month is also a good time for fiber art groups with a Scandinavian angle. Most months, the Nordic Heritage Museum offers a Nordic knitting circle, and the Swedish Club has a weaving group. They are both free and open to the public.
For periodic special events throughout the year, keep an eye out for the Madrona Fiber Arts fest, Vogue Knitting Live, the Knit Fit marketplace, and the LYS (Local Yarn Shop) Tour. And for those who get truly serious about it, there's even CraftCruises, which has scheduled Alaskan cruises focused on knitting, crochet, handspinning, needlework and more, departing right here from Seattle or north in Vancouver!
Sewing and Quilting
There are several options for sewing classes around Seattle. Drygoods Design is currently a popular spot for its stylish fabric selection and the "make*do*mend" studio that offers classes in basic sewing and quilting. They also offer classes focused on particularly useful patterns like the Washi dress or an "everyday" skirt.
Pacific Fabrics and Crafts, Makers' Mercantile, and the North Seattle Community College, mentioned above as venues for knitting and crochet classes, also offer sewing classes. The South Seattle Community College location does as well (although their selection is more limited than North Seattle). University of Washington's continuing education department (aka the Experimental College), Stitches, and Quality Sewing and Vacuum are a few other spots with solid schedules of sewing instruction.
For those on a budget, check out Sew Up Seattle. This is a free community group that gets together monthly on the 4th Saturday from 11am to 1pm at the Denny Park Lutheran Church. They have sewing machines, tools, and scraps, and beginners are welcome to come to learn and practice for free. The Lynnwood Library periodically schedules a "Make Friends with Your Serger" class. Frequency can be erratic, but for those struggling with the serger, occasionally checking the Sno-Isle Library system's event calendar might yield a free learning opportunity.
BY: Leslie Seaton
Leslie Seaton runs the website Fresh-Picked Seattle, a comprehensive calendar of local food, free, and nature events. The site was started in December 2008, and in the past five years, she's hand-picked and listed thousands of local events – and attended hundreds of them herself! If you want to know when and where to go to learn Thai cooking, hear an author talk, take a kayak class, attend a free wine tasting, or a variety of other fun local activities, she's the person to ask.