Local Crafters Home Decor: Yo Soy Candles
BY: Megan Elliott |
Feb 17, 2014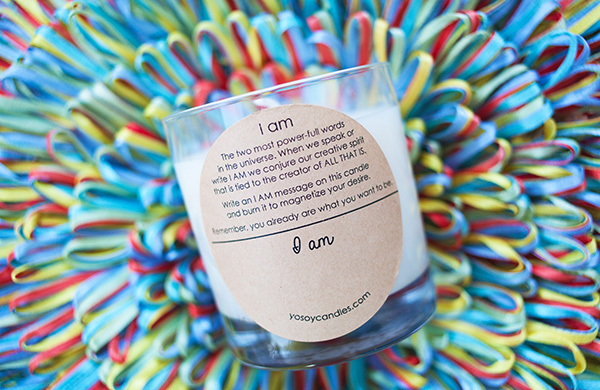 As a woman who loves the comfort of her own home, I am a big fan of candles. Not only does the golden flame bring a sense of warmth to a room, but the fragrant variety of scents available can instantly transport one to a special time or place. Candles are especially cozy in the wintertime and with the cold winter nights here in Atlanta, a charming candle is a must. That's why this installment of "Local Crafters" focuses on candle goddesses Adair and Leslie of
Yo Soy Candles
.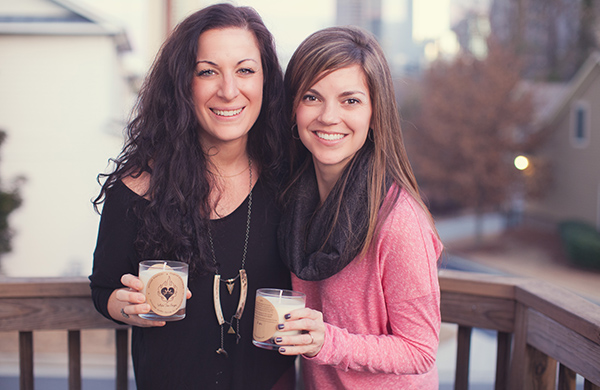 Hailing from various parts of the U.S., these ladies joined forces in Atlanta to create a special line of candles for locals and visitors alike. But Yo Soy Candles aren't your typical soy wax candles. Not only are all the scents phthalate-free & nitro musk free, but the wicks are also 100% cotton, so "the burn experience is clean and pleasantly aromatic," according to the lovely makers.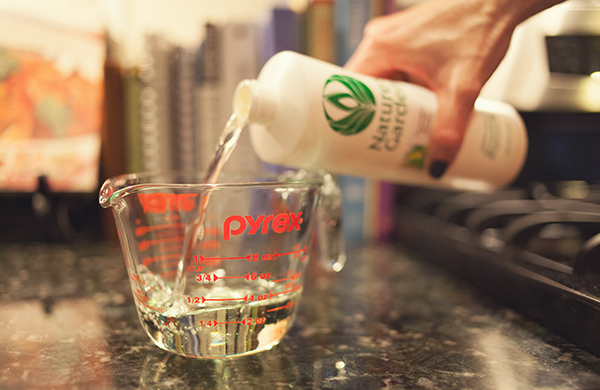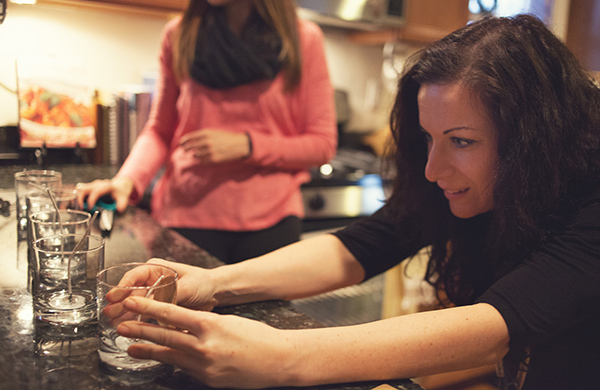 In addition to using all natural ingredients, Yo Soy Candles are also affirmation candles. Adair explains, "'Yo Soy' means 'I am' in Spanish, so there's a place on the candle to write your positive affirmation. For example, 'I am happy' or 'I am living a fully engaged life.'" The idea to make the candles more meaningful actually came from Adair's husband, and perfectly aligns with the women behind the brand, "Leslie and I are passionate truth-seekers and self-improvement junkies. She's a yoga instructor and I'm a motivational speaker and author. We love that we can add that passion to live a fulfilling life and inspire and empower others through our craft," Adair shares.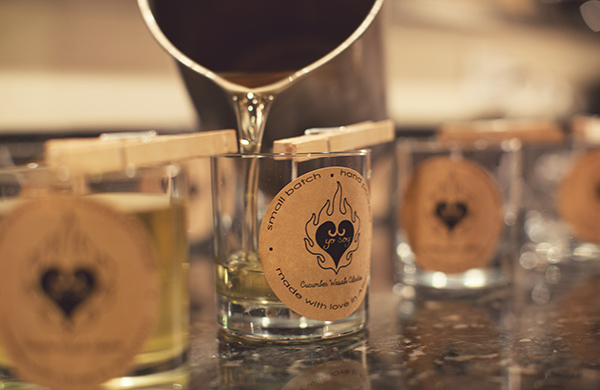 Being a part of the Atlanta community has been instrumental in the success of Yo Soy Candles. "Living in a city filled with such passion for supporting small and local has definitely inspired me and us to grow as very small business owners," says Leslie. Adair and Leslie regularly participate in local craft fairs and festivals to spread the word and sell their inspiring candles. They excitingly share that they "love interacting with customers and spreading a positive message."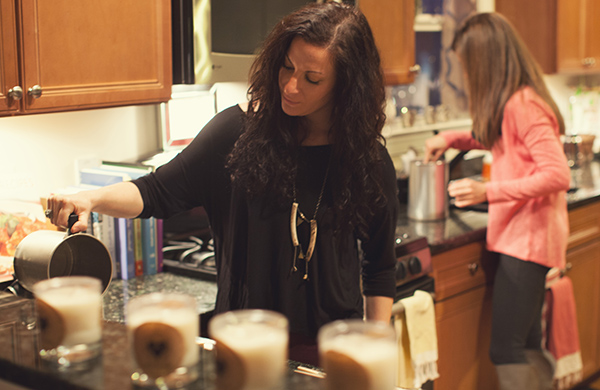 So if you're interested in sprucing up your home décor a bit—and supporting local creators while you're at it—check out
www.YoSoyCandles.com
. Candles are also available for purchase in Atlanta at Made Again Westside Market,
Hodge Podge Coffee in East Atlanta
and RE-TREAT Spa in Studioplex.
Discover more Local Crafters here.
Photography by Johnny Cheng Photography
BY: Megan Elliott
Megan Elliott is the creator and voice behind the fashion lifestyle blog, Lush to Blush. After moving to Atlanta from a small town in Florida, she made it a goal to take advantage of her new surroundings and visit as many local establishments as possible. Follow her on her journey as she discovers the award winning restaurants, as well as the hidden gems that Atlanta has to offer.