Local Flavor: Cookbooks by Seattle Authors
BY: Leslie Seaton |
Jan 2, 2014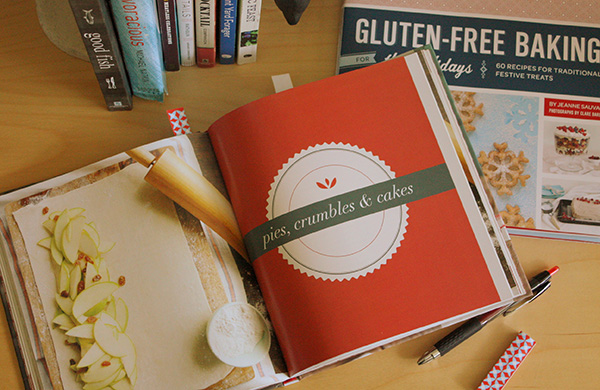 Seattle loves food and Seattle also loves books. This intersection of culinary and literary passion has resulted in a somewhat high per capita rate of cookbook authorship (or at least it feels that way). From cocktails to vegetarian cooking to wild food, there's likely a title for any food-lover on the gift list, or for adding to one's own collection. And shop local, too, by picking up these titles at cookbook book shop Book Larder in Fremont.
For the (Part- or Full-Time) Vegetarian
Whether one is going full-on veg, following Mark Bittman's "vegan before six" doctrine, or just participating in the popular "Meatless Monday" meme, getting some guidance as to tasty and satisfying vegetarian and vegan meals can help make that transition a lot smoother. Michael Natkin's
Herbivoracious
covers everyday eating, from breakfast to dinner, with desserts and condiments as well. The book keeps vegetarian cooking interesting by incorporating an array of global flavors, from Latin American Green Lentil Salad to Iraqi-Jewish Eggplant Sandwich to Five-Minute Indian-Style cabbage. For special occasions, there is Kim O'Donnell's
Meatless Celebrations
, with great vegetarian recipes for entertaining. Selections like Lentil Pate and Quinoa-Walnut Brownies sound virtuous but also taste delicious. Both books clearly label vegan and gluten-free recipes to make tailoring menus to any special considerations even easier.
For the Cocktail Lover
The Seasonal Cocktail Companion
by Maggie Savarino is an essential volume for the locavore mixologist. Recipes for infusions (and cocktails to make with those infusions) are arranged by season.  In winter, warm up with "Vodka Soup." Welcome spring with a batch of rhubarb bitters. Take advantage of the glut of free wild blackberries in summer with a batch of berry acid to use in a gin fizz. And take comfort in honeyed scotch as the gray days of fall set in. For a deeper dive into the world of cocktails,
Champagne Cocktails
by A.J. Rathbun focuses just on the world of drinks made with bubbly.  There are recipes for classics like the Kir Royale and French 75, to special creations like the lavender-infused Lavanda, as well as a general review of the "bubbly basics" to help identify just the right sparkling wine for the drink.
For the Gluten-Free Baker
Jeanne Sauvage is well-known in the gluten-free baking community for her carefully tested recipes, which she's brought together in
Gluten-Free Baking for the Holidays
. While the book certainly includes holiday-themed treats like a Gingerbread House, Panettone, and St. Lucia Buns, a gluten-free baker can use throughout the year to make Cinnamon Rolls, Toasted Pecan Snack Cake and more.
For the Forager
Once one has successfully learned to identify and harvest wild food, how does one cook it? Two books by local authors can help transform weeds into dinner.
The Front-Yard Forager
by Melany Vorass Herrera covers most of the edible plants one can find in the Seattle urban environment, and includes recipes like Dandelion Fitters, Cream of Stinging Nettle Soup and Sheep Sorrel and Smoked Trout Salad. Technically, forager and author Jennifer Hahn isn't a Seattleite; she lives up in Bellingham. But since her book
Pacific Feast
also takes the reader farther afield, with recipes for seaweed and shellfish as well as greens, flowers, berries and mushrooms, it seems appropriate to allow for a broader radius in her case.  In addition to her own recipes (like Cheesy Sea Puffs – a Cheetos-style snack made with fucus seaweed), she also has wild food recipes from major Seattle chefs like Jerry Traunfeld, Maria Hines and Tom Douglas.
For the Studious Chef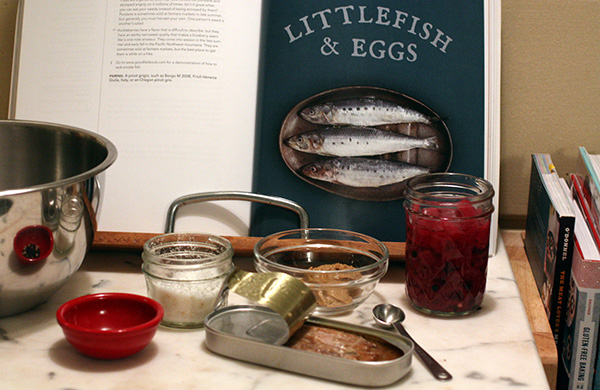 Some chefs like to drill down on a single ingredient, cuisine or category, and learn all there is to know about it. For those,
Good Fish
by Becky Selengut and
Apples
by Amy Pennington might be great choices.
Good Fish
covers the gamut, from shellfish to finfish to small fish to fish eggs, all with a focus on sustainable Pacific Coast seafood.
Apples
takes you "from harvest to table" with recipes for breakfast, preserves, and dessert, naturally, but also for salads and savory main dishes.
BY: Leslie Seaton
Leslie Seaton runs the website Fresh-Picked Seattle, a comprehensive calendar of local food, free, and nature events. The site was started in December 2008, and in the past five years, she's hand-picked and listed thousands of local events – and attended hundreds of them herself! If you want to know when and where to go to learn Thai cooking, hear an author talk, take a kayak class, attend a free wine tasting, or a variety of other fun local activities, she's the person to ask.