GROUPON GUIDE TO LOS ANGELES
We Got Five on It: L.A.'s Five Coolest Manicures
BY: Kelly MacDowell |
Jul 15, 2015
You'd be hard-pressed to find a more photogenic city than Los Angeles—not only is the landscape gorgeous, but so are the countless celebs inhabiting its hills. Some days, it seems there's paparazzi snapping pics on every corner. On the off chance you end up photobombing Jon Hamm's morning dog walk, it's probably good to get your manicure on point at one of the many Los Angeles nail salons.

We scrolled through the Instagram feeds of some of the best spas in Los Angeles to find inspiration for our next appointment. Behold five of the coolest manicures in town.
The Half-Moon Manicure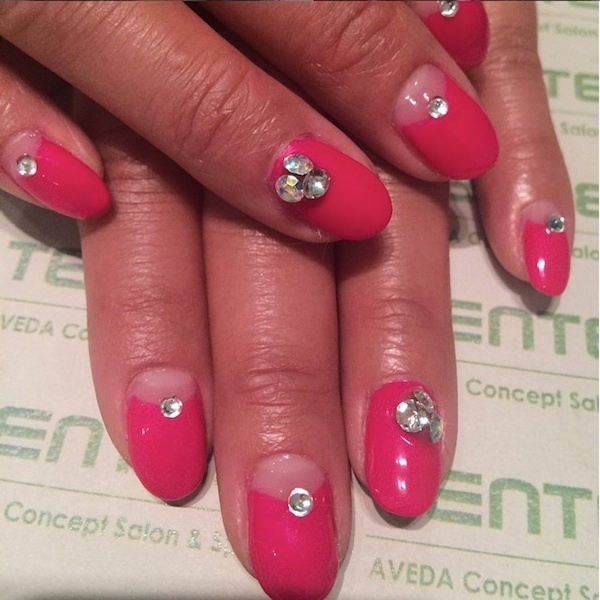 Manicure by Ten Ten Salon & Spa

Thanks to leaving the half-moons unpolished, it won't even be noticeable when this manicure starts to grow out. Bonus points for the rhinestones.
Sparkly Tips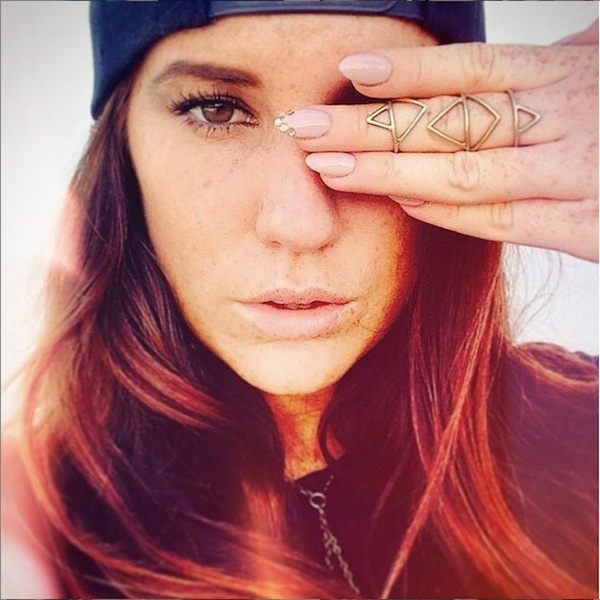 Manicure by Ten Ten Salon & Spa

Another gorgeous use of gemstones. This bit of bling is a chic complement to the model's midi rings. (Read more about how to rock knuckle rings.)
The Sort-Of French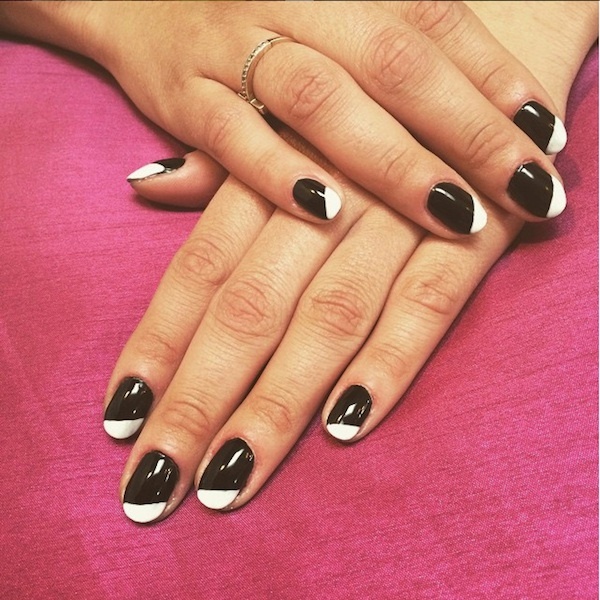 Manicure by The Pedicure Lounge - Santa Monica

What's black, white, and fab all over? This two-tone manicure. Reminds us of these updated french manicures we test-drove.
Dodger-Blue Digits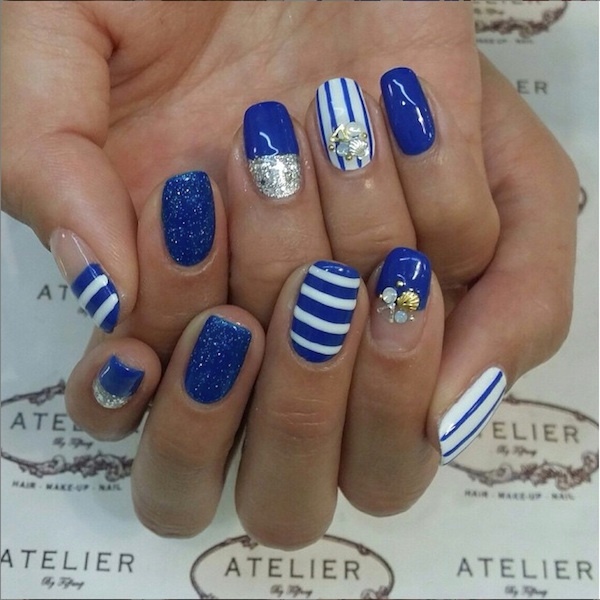 Manicure by Atelier by Tiffany

The nail techs of Atelier by Tiffany are known for their whimsical, mismatched nail art. But we love how Dodger blue—in throwback pinstripes, no less—unites these 10 summery designs.
Pastel Pop Art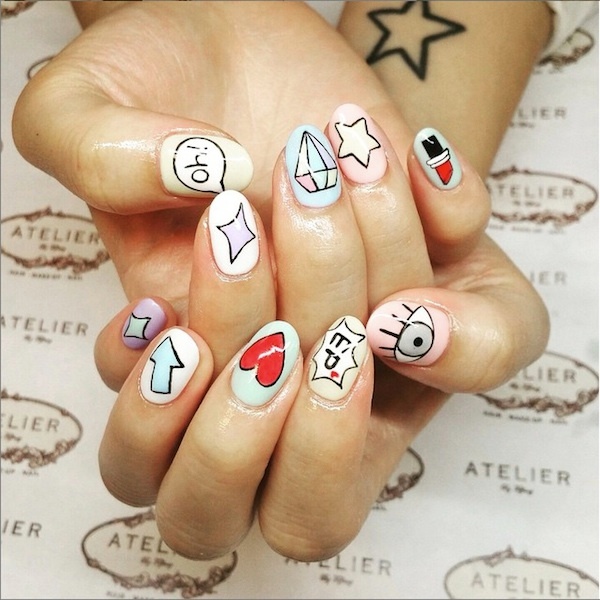 Manicure by Atelier by Tiffany

We're not sure what the inspiration for this mani was, but it's reminding us of a Lichtenstein-Warhol mashup. Adorable and suitable for all seasons.