GROUPON GUIDE TO WASHINGTON-DC
How to Wear Paperself's Amazing Paper Lashes Any Day of the Week
BY: Mel Kassel |
Aug 25, 2014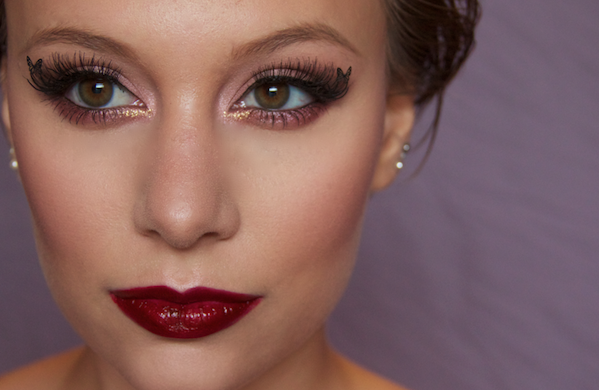 What do the London skyline, the ocean floor, and a rose garden have in common? Thanks to
Paperself
, you can wear all of them on your eyelashes. The London-based paper-art company makes that feat possible with its famous false eyelashes, which must rank among the world's most intricate accoutrements. Inspired by the centuries-old art of Chinese paper cutting, the lashes come in designs that range from the ethereal to the fierce. And their uniqueness hasn't gone unnoticed: the lashes have appeared in
fashion magazines
,
Rihanna's Instagram feed
, and
The Hunger Games
films, where they were part of the Capitol-chic garb worn by Elizabeth Banks and Jennifer Lawrence. Though the big, bold lashes are certainly arresting, I wondered if there was a way to tone them down for a look you could wear on a normal (OK, slightly glam) day, as you would for regular
eyelash extensions
. I got in touch with the Paperself team to ask about their favorite lash designs and tips for making them slightly more subtle. Then, I reached out to my sister, makeup artist
Hayley Kassel
, for a video tutorial on how to create an easily wearable Paperself look.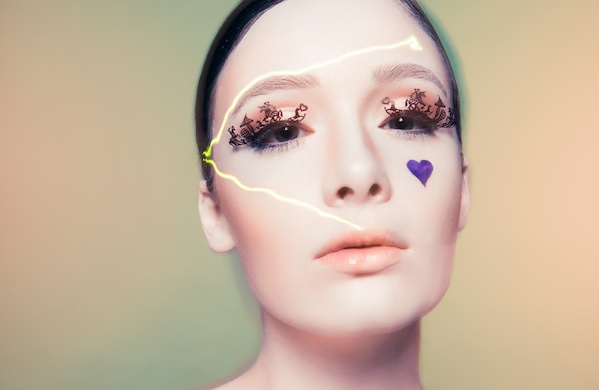 Q&A with Paperself
GROUPON: How are the eyelashes made? (It seems like someone would have to use an incredibly small pair of scissors.)
PAPERSELF: The lashes are made using special paper, and their creation is Paperself's little secret, I'm afraid! Our lashes are patent-protected, and one of the reasons they are unique is the "J-shape curve." This means that once the lash line has been placed on the eye, the curve of the eyelash will follow the natural growth of your normal lashes.
G: What's been your most popular design so far? And what are some of your personal favorites?
P: The [most popular] lash is the
Deer and Butterfly
. But, depending on your mood and the look you want to create, each lash has a niche that works. For example,
Lace Garden
(our lash collaboration with the
[Victoria & Albert] Museum
) can create a glamorous, seductive look, [whereas]
Spider
and
Scorpion
are great for Halloween looks. At the moment, though, our favorite lash is our newest one:
Merry-Go-Round
. It's inspired by vintage carousels.

(From left to right: Deer and Butterfly, Lace Garden, Merry-Go-Round)
G: Anne Hathaway, Elizabeth Banks, and several magazine models have all worn Paperself lashes. Who would you like to see wearing them next?
P: [In the future,] we would love to see our lashes on Cara Delevingne or Chloë Grace Moretz. They are both very cute and strong women.
G: What would you say to someone who thinks that your lashes are too big or ostentatious?
P: Cut them to size—you are the creator! If they are daunting as a set, have a look at our
website
and
social
-
media
profiles
to get some inspiration.The lashes can be cut into a myriad of looks and used up to four times if you are careful with them.
G: What designs are the best to wear casually?
P: Depending on your style, you can wear full lashes or smaller pieces—don't be afraid to go bold! But if you want to tone down the look,
Deer and Butterfly
,
Peacock
, and
Peach Blossom
can be cut into sections and used as corner lashes. They accent your eye and work with your natural lash line to open up the eye. A little butterfly can also look very sweet as a beauty spot!
G: Your Facebook page has pictures from bloggers and artists all over the world wearing Paperself lashes. Who are some of your favorite beauty bloggers?
P: We love them all! No, really, it's so hard to choose. We love supporting both students and pros, and we recently did a class with students at
London College of Fashion
. They created such beautiful looks with our lashes, they really got experimenting. (
See photos here
.) The images that bloggers and makeup artists create with our lashes are just phenomenal. Some of the artists that have impressed us recently are
Vanity Venom
and
Sandra Holmbom
, as well as pro artists such as
Timothy Hung
and
Lan Nguyen-Grealis
.
G: When you first started making the lashes in 2010, what was your mission?
P: To begin a paper revolution! We wanted to challenge the conventions of paper design, and I think we have so far.
Butterfly Lash Tutorial
Products in the tutorial:
EYES:
MAC Paint Pot in Painterly; NAKED3 Palette Eye Shadows in Strange, Burnout, Buzz, Trick, Dust, and Nooner; Amrezy Palette Eye Shadow in Deep Plum; L'Oréal Liquid Eyeliner in Black; L'Oréal Telescopic Mascara; Paperself Lashes in Deer & Butterfly; Red Cherry Lashes; NYX Gold Liquid Liner; Stila Smudge Proof Black Eyeliner
FACE:
Urban Decay Primer; Make Up For Ever HD Foundation; MAC Prep and Prime in Light Boost; Anastasia Beverly Hills Contour Kit in Fawn and Vanilla; NARS Blush in Sin; Hourglass Ambient Powder for Highlight in Incandescent Light
LIPS:
MAC Lipliner in Nightmoth; NYX Jumbo Lip Pencil in Deep Red
Image credits: Paperself lash photos courtesy of Paperself; tutorial and butterfly lash photo by Hayley Kassel.
Can't wait to try out some more beauty trends? Take a look at other makeup how-tos: