GROUPON GUIDE TO WASHINGTON-DC
A Celeb Makeup Artist's Perfect Summer Smoky Eye
BY: Liz Juranek |
Oct 19, 2022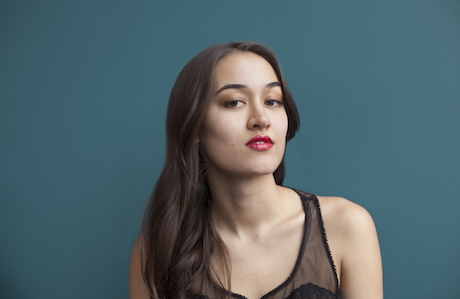 Elle Leary knows that applying makeup isn't always the speediest process. As a celebrity makeup artist, she's spent hours perfecting camera-ready looks for TV stars such as Rachel Boston (Witches of East End) and Holland Roden (Teen Wolf). But when it's summer, there are better things to do than be cooped up in the bathroom—even if it's just standing in front of the AC unit instead of the mirror.
With that in mind, we challenged Elle to create an easy summer makeup look exclusively for the The Guide. What did she come up with? A beautiful smoky eye she describes as "a look that isn't hard to do, but the payoff is great." Watch the tutorial below, then read on to learn more about what makes the look so perfect for summer.
Products in the tutorial: Chanel Les 4 Ombres eye-shadow quad in #47 Dunes ($59); Make Up For Ever Aqua Cream eye shadow in #15 Taupe ($23); MAC eyeliner in Feline ($16); Too Faced Shadow Insurance primer ($20); mascara; Real Techniques brushes
Why Elle loves the Chanel eye-shadow quad:
Though she uses both high-end and drugstore products, Elle finds herself reaching for this Chanel eye-shadow quad often. "You can play it up or play it down," she said of the versatile shadows. "You can do a full eye [with all four colors] or use just one or two. … Instead of buying 12 different eye shadows, you have one palette that gives you several different looks."
Why cream shadow is so good for a summer smoky eye:
"It's the easiest to blend in a rush … a no-brainer but gives you a beautiful finished look," Elle said. Plus, it sets well—combined with the eye-shadow primer, it'll help keep your makeup from turning all Alice Cooper, even on a particularly hot day.
Why fluffy brushes are the best:
"Fluffy brushes will give you a more diffused look, deposit less color, and give you more play time," she said, referring to how quickly eye shadow sets when using them.
READ more on why fluffy eye-shadow brushes are one of the nine essential makeup brushes.
Why you can wear this look anywhere:
Elle gets requests for smoky eyes at least twice a week because they're so adaptable. For example, she says this particular look is perfect for wearing to the beach when you've got plans afterward and don't want to be bare-faced. And because you can control how smoky the look becomes by simply using a lighter touch, it even works in corporate settings.
How to choose summery colors:
Elle suggests sticking to bronzes, golds, coppers, oranges, purples, pinks, and browns. "Keep the dark colors for eyeliner," she said, so the look doesn't become too wintry. "[Plus], dark colors take extra time to blend." But ultimately, women should wear shades they like that complement their eye colors, she said.
How to transform it from day to night:
Simply line your waterline and pop on some false lashes.
Want to try some other looks? Read our step-by-step tutorial on how to wear a cat-eye. And be sure to check Groupon for cosmetics.