GROUPON GUIDE TO WASHINGTON-DC
One Great Cruise for Each of the Great Lakes
BY: Collin Brennan |
May 20, 2015
Earlier this year, we learned that Great Lakes Cruise Company was preparing to launch its massive ocean liner, the M.S. Saint Laurent, on a route between Chicago and Montreal. There's hardly a better way to see all the beauty the Great Lakes region has to offer—if, of course, you can stomach a price tag of up to $7,999 for a one-way trip.

Then again, maybe there's something to be said for getting to know the Great Lakes on an individual basis. After all, each of them has something unique to offer, from the sheer sandstone cliffs of Lake Superior to the historic lighthouses of Lake Ontario. We've compiled a list of "Great" cruises that we think do these Great Lakes justice. Bon voyage!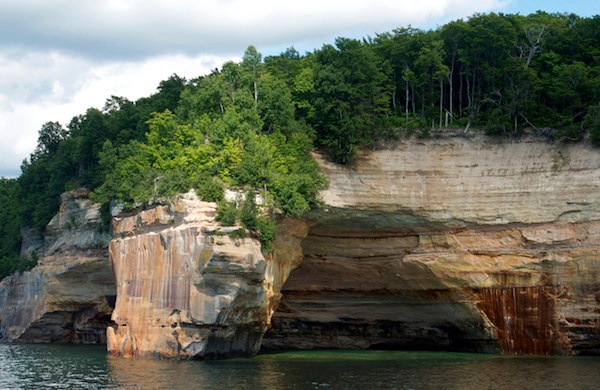 Departs from: The city dock in downtown Munising, MI
Why It's Great: The spectacular sandstone cliffs of the Pictured Rocks National Lakeshore have been naturally sculpted over time, and some of them now stretch 200 feet above lake level. This narrated boat tour will take you right up to the edge of the cliffs, where you can peer into the shallow caves and marvel at the streaks of color caused by groundwater leaching out of the rocks.
When to Go: July or August. In these months, a park ranger narrates the return trip on the 10 a.m. cruise.
Length: 2.5–3 hours (40-mile round trip)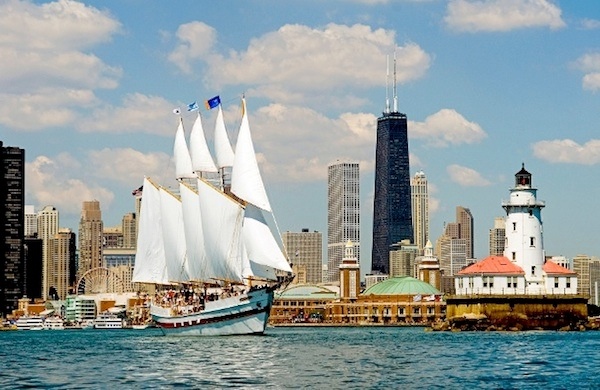 Departs from: Navy Pier in Chicago, IL
Why It's Great: Windy is the only four-masted tall ship in the country, and as such it presents a sailing opportunity unlike any other on the Great Lakes or elsewhere. Tours highlight Chicago's stunning lakeside architecture or delve into the lives of pirates who used to prowl Lake Michigan's shores. There's even a ghost tour that runs through October, when you might not be able to tell if it's the wind or the tales chilling your bones.
When to Go: Most tours run daily from May to October. Check Groupon for upcoming deals when planning your trip.
Length: 75 minutes (distance varies)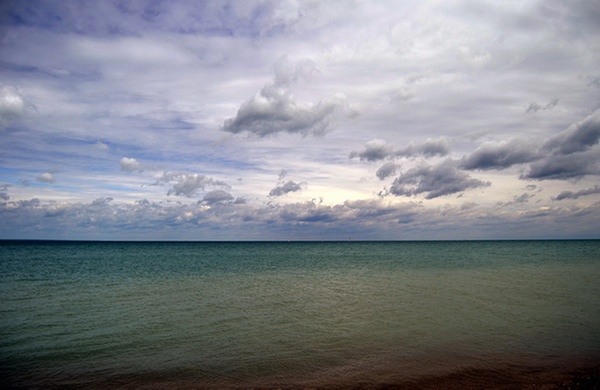 Departs from: Caseville, MI
Why It's Great: There's not much in the way of development on Charity Island—just a lighthouse, a few scattered buildings, and a small marina. Of course, that's exactly the point. This tiny outpost in Saginaw Bay has fended off new real-estate projects, which means that its crown jewel is still the charming lighthouse built in 1857.

BYOB boat tours arrive at the marina, which is just a short, scenic walk away from the lighthouse. That's where you'll enjoy a delightfully local dinner, headlined by Great Lakes yellow perch and artisan french bread baked onsite in a wood-burning stove.
When to Go: Beginning May 25, tours run every weekend through the second Saturday in October.
Length: Dinner cruises leave at 4 p.m. and return at sunset (approximately 20 miles round trip)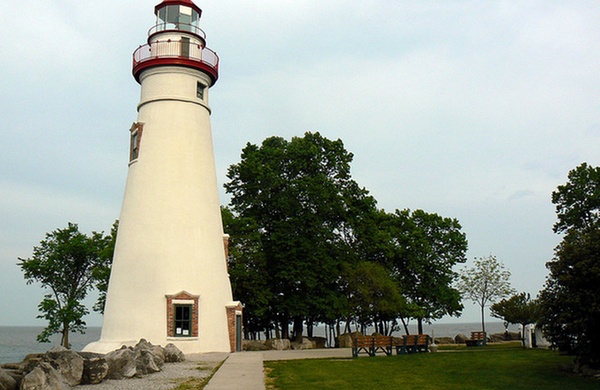 Departs from: Jackson Street Pier in Sandusky, OH
Why It's Great: This full-day excursion features two island stops, both of which allow plenty of time for exploration by bike, golf cart, or tour train. The first leg takes you to scenic Kelley's Island—though not before passing within photo distance of Marblehead Lighthouse and Cedar Point's towering roller coasters. At noon, the boat hops over to Put-in-Bay on historic South Bass Island for a 3.5-hour stay before heading back to the mainland. If you want to stay overnight on Kelley's Island, the boat can drop you off there on the way back.
When to Go: Though some trips depart in June, the cruise's regular Tuesday–Saturday schedule runs from July through the end of August.
Length: 9:30 a.m. to 6:30 p.m.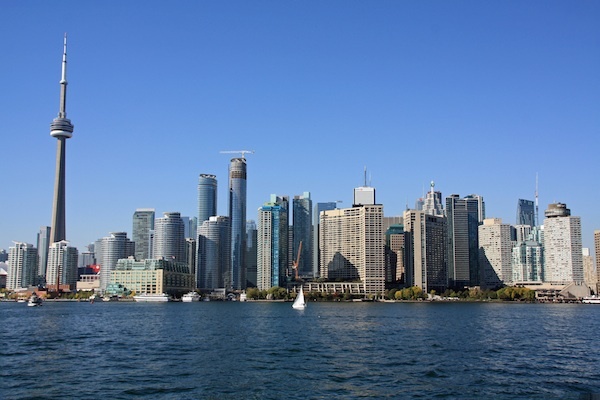 Departs from: Pier 6 at Queen's Quay and York Street in Toronto, ON
Why It's Great: Sure, Niagara Falls and its stately Maid of the Mist aren't far away, but you probably already knew that (and it's just a waterfall, anyway). Mariposa's Toronto Harbor Tours celebrate wonders both natural and manmade, not the least of which is the scenic Toronto skyline. The comfortable boats offer plenty of room to spread out as you learn about the city's history from a guide.
When to Go: Tours depart five times daily throughout the summer months, beginning at noon
Length: 45 minutes

Images: Miner's Castle by Flickr user Kari under CC BY 2.0. Pictured Rocks by Stephanie McDaniel, Groupon. Tall Ship Windy at Navy Pier courtesy of Tall Ship Windy. Huron by Flickr user Nic Redhead under CC BY-SA 2.0. The Marblehead lighthouse by Flickr user Benimoto and Toronto Skyline by Flickr user Christine Wagner, both under CC BY 2.0.