Red Lips for the Red Carpet and Beyond
BY: Favin the Maven |
Apr 1, 2016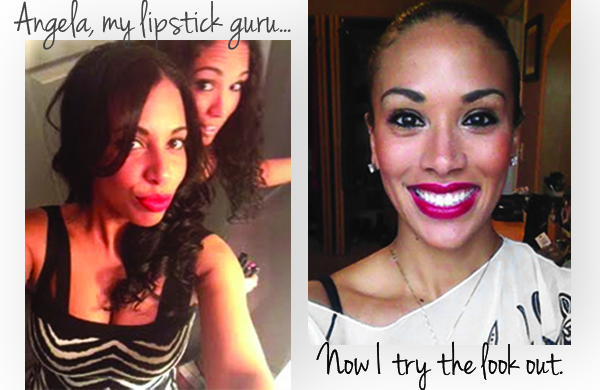 Awards season is upon us and what better way to celebrate than with a bold red lip? Since clearly my Golden Globes invitation was lost in the mail, sexy, bright, shiny red lips are my only consolation.
I was 27 years old before I dared to wear a red lip. It was my partner in crime Angela who finally pushed me out of my comfort zone and convinced me to try the look. I saw her in scarlet lipstick at a birthday party and envied how pretty she looked. Since that day, I've worn a bold red lip whenever it's appropriate, i.e. when I'm feeling a little lazy and don't want to put my face on, or when I need a confidence boost because I know my ex is going to be around.
A few things to keep in mind when trying red lips:
There is no universal red. We all need a red that complements our hair color and skin tone. For more specific guidelines, read here.
Don't couple intense red lips with heavy makeup. It's just too much. Let your lips be your focal point.
Use lip liner. It's gotta be the most underused and misunderstood makeup product. Lip liner is crucial when red lipstick is involved. We all have faint creases around our lips from smiling, kissing, and basically just living life—lipstick tends to bleed into these creases. Lip liner creates a barrier around the edge of your lips to prevent bleeding. Choose a shade that's either a perfect match to your lipstick or something that will blend into the color of your natural lip.
Apply with a steady hand. Red is such a vibrant color that one little wobble will be more noticeable than you think. Be precise and correct mistakes with a q-tip.
Most of us won't be walking the red carpet this season, but that doesn't have to stop us from getting glam and strutting our stuff. Back to Favin the Maven
BY: Favin the Maven
For me, both beauty and fashion need to be accessible and not intimidating. I love a great deal and a good DIY beauty treatment. I pride myself on trying new trends, being open minded and getting a great treatment without breaking the bank. In the name of beauty I will try anything once.