Rock Around the Christmas Tree with Logan Hardware's Holiday Playlist
BY: COLLIN BRENNAN | 12.10.2013 |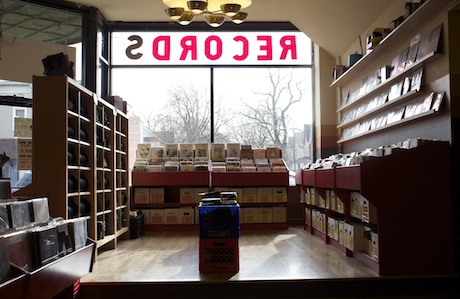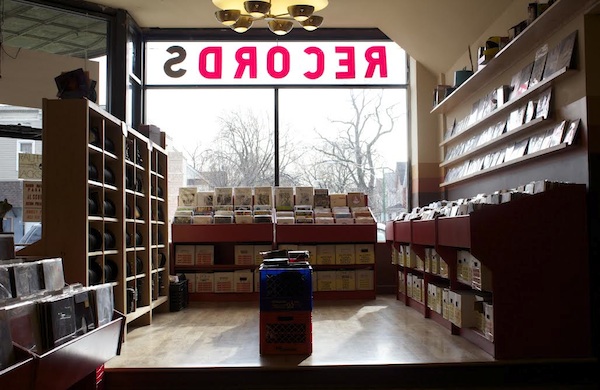 "How can you not love Christmas music?" This is a question with many viable answers, but John Ciba doesn't want to hear any of them. The owner and manager of independent record store Logan Hardware (2532 W. Fullerton Ave.) has no trouble enjoying the season's more saccharine music offerings, despite the fact that he's surrounded with literally thousands of alternatives.
"As I get older, it's one of the only things that can really put me in the Christmas spirit," Ciba explains. "Playing Atlantic's Soul Christmas LP, Donny Hathaway's 'This Christmas,' or Charles Brown's 'Please Come Home for Christmas' ... will always put me in the mood to decorate the tree." Last week, Ciba shared some music gift ideas with our Style & Beauty team, mentioning everything from pop-culture paraphernalia to must-have LPs. This week, he hones his focus on the music of the season with a playlist that makes us second-guess our well-chronicled aversion to holiday albums.
"My Christmas suggestions tend to be on the traditional side," Ciba admits. "Atlantic and Stax had killer Christmas albums." When pressed to name his favorite, Ciba doesn't hesitate. "Otis Redding's 'Merry Christmas, Baby' or Carla Thomas's 'All I Want for Christmas Is You' still send shivers down my spine."
Ongoing series A Very Special Christmas has featured plenty of high-profile artists over the years. The compilations, which benefit the Special Olympics, have served as the launching point for modern Christmas classics by everyone from Tom Petty to Run-DMC. Ciba counts the latter group's "Christmas in Hollis" among his holiday favorites. "LP copies of A Very Special Christmas are a great gift because the gold-embossed Keith Haring artwork keeps giving all year round," he explains. "We will buy this title all year round, so if you're looking for one, Logan Hardware has it!"
There are more than enough nice songs about Christmas. Ciba was kind enough to share a track that falls squarely on the naughty side of Santa's list. "If you like 'Christmas in Hollis,' the sample from that song comes from Clarence Carter's double-entendre classic 'Back Door Santa.'" From the snare roll that kicks off the intro to the horns that crescendo in the chorus, this overlooked gem rocks as hard as Santa's sleigh in the early morning hours.
It's easy to write off today's holiday tunes as corporate gimmicks, but there was once a time when Christmas music answered to a higher calling. Take Dust-to-Digital's Where Will You Be Christmas Day, a collection of Christmas songs from the '20s and '30s with enough gems to fill the crowns of all three kings. For every "Jingle Bells," there's a deep cut such as Rev. J.M. Gates's "He Was Born in a Manger," which Ciba describes as a "fire and brimstone recitation" of the Nativity story.
Given his experimental dissonance and singular finger-picking style, it's no surprise that John Fahey's Christmas Album is stranger than its straightforward title suggests. "It was recently reissued on LP," Ciba says, "and it's really about as far away from traditional Christmas music [as it gets]."
Ciba wraps up his playlist with an alternative classic: "Christmas Wrapping" by cult heroes The Waitresses. "It reminds me of cleaning our house for the family coming over on Christmas Day," he explains. "Thoughts of WXRT blasting through the house and the scent of furniture polish come to mind—and not in a bad way!"
Photo: Kelly MacDowell, Groupon
BY: Collin Brennan
Guide Staff Writer
Collin is a senior editor at Groupon and a staff writer for Consequence of Sound. He self-publishes zines and moderates writing workshops for The Chicago Publishers Resource Center (CHI PRC).