GROUPON GUIDE TO WASHINGTON-DC
Stay Safe in the Sun with These Summer Running Tips
BY: Sarah Gorr |
Jun 1, 2016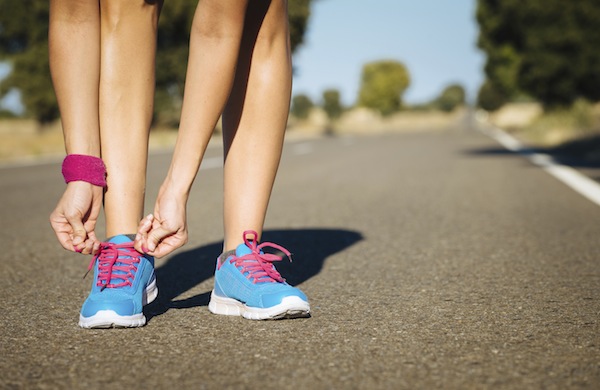 With the sun shining and the mercury steadily climbing, it's safe to say that summer has arrived. But while beach-goers rejoice in the heat of summer, many runners see it as one more obstacle to contend in their next summer race or fun run. Running a 10K in 100+ degree temperatures is not something to take lightly, even if you're a professional marathon runner like Tera Moody.
Tera won the 2010 Rock 'n' Roll Half Marathon and qualified for the 2008 Olympic Trials, and she's also represented the United States at the IAAF World Championships in Athletics four times. But even she is susceptible to the stifling heat of midsummer—a lesson she learned after winning that half marathon in 2010. "I thought I drank enough before," she recalls, "but I really didn't drink enough after." She went running again the next day, and that's when the trouble started. "It was 90 degrees or something, [but] I was shaking because I was so cold."
Tera ended up being hospitalized for dehydration. It was a scary experience, and one that convinced her to pay better attention to her body when running in the heat. We spoke to Tera about her best summer running habits, and how you can stay safe running in your next race, whether it's a competitive half marathon or a color-splashed 5k.
1. Hydration, hydration, hydration!
"[Some people] say, 'Drink only when you're thirsty,' but I never like to let myself get to that point," Tera explains. "I sip water all the time, [and] I never put myself in a position where I'm starting a run dehydrated." If you're not comfortable carrying water with you, Tera recommends planning your route around where you can stop for a sip.
Many race courses will have water stations set up at periodic intervals. But if you're running on your own, Tera suggests running toward water fountains, carrying some money and stopping at a convenience store, or running in loops so that you periodically end up back at your house.
2. Don't warm up, warm down.
Instead of warming up, Tera recommends keeping as cool as possible before starting a long, hot run. "The goal is to keep your body temperature lower," she explains. During the 2011 World Championships in Daegu, South Korea, she and the other runners "were warming up in ice vests" to combat the extreme heat, but you probably won't need to take such drastic measures for a summer 5k. "A really cold drink before you go out helps keep your body temperature cooler," Tera says. She also recommends splashing some ice water on your face or holding ice in your hands for a few minutes before a race.
3. Invest in the right gear.
According to Tera, runners don't need much in the way of gear. With that said, "lightweight and moisture-wicking materials are really important. Light colors are good for reflecting the sun." Waterproof sunscreen is also a must, and if you're heading out on a long run, Tera recommends taking an energy gel pack with you. These help with endurance, and they're easy to carry, too—"I just use a hair band and rubberband it to my wrist," she says.
4. Adjust your pace according to the temperature.
Just because you can run a 7-minute mile doesn't mean that you should. Tera always allots herself extra time when pacing her runs in the heat—even on race day. "When I was in Florida training for Korea, I gave myself a 10-second-per-mile adjustment," she explains. "You have to adjust [your expectations] and be okay with that." If hitting your best times are a top priority, head to the gym or an indoor track when the weather's at its worst.
5. There's safety in numbers.
While many runners prefer to hit the trail solo, they should reconsider running alone when the mercury rises. In the heat and humidity, Tera says it's best to "run with a group or a team or another person, just for safety—that way if somebody doesn't feel good, you can get help." To avoid putting yourself in a potentially dangerous position, look up a local running club if you don't have a friend to take along with you.