Chicago Improv for Every Night of the Week
BY: Emily Wachowiak |
Aug 12, 2014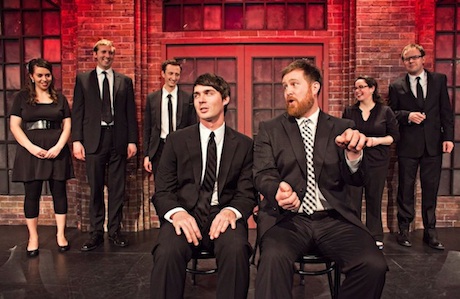 As the birthplace of modern improv, Chicago boasts a
theater
scene teeming with off-the-cuff comedy troupes. Laugh at the best of them with this weeklong itinerary of long-standing local improv shows.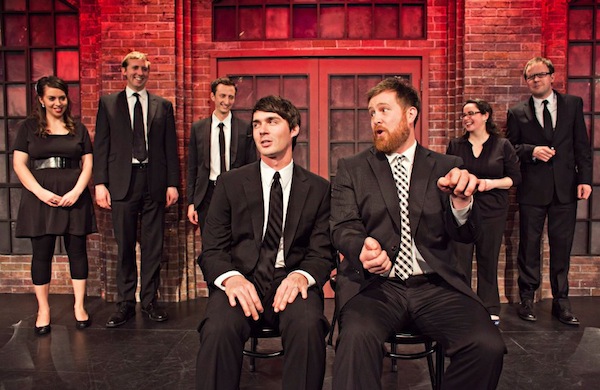 MONDAY | The Second City Improv All-Stars at UP Comedy Club
It makes sense to start the week out at
Second City
, Chicago's comedy mecca. Although most of Second City's shows feature
Saturday Night Live
–style sketch comedy, Monday nights go off-script for 60 minutes of original goofs from the company's top players.
(230 W. North Ave.; Mondays at 8 p.m.; $17)
TUESDAY | Tuesday Night Thing (TNT) at the Annoyance Theatre
Venerable improv gurus TJ Jagodowski and Noah Gregoropoulos each lead their own long-form team during this late-night event at the
Annoyance Theatre
. Grab a drink from the bar and settle in for two 30-minute performances.
(851 W, Belmont Ave.; Tuesdays at 9:30 p.m.; $8)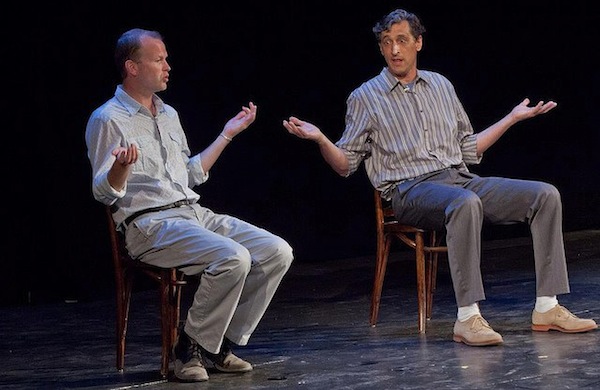 WEDNESDAY | TJ & Dave at iO
Can't get enough TJ? Catch him with with his comedic other half, Dave Pasquesi, in their critically acclaimed long-form show
TJ & Dave
. The duo will be christening their very own stage, The Mission Theater, at
iO'
s newly opened space starting August 13.
(1501 N. Kingsbury St.; Wednesdays at 10:30 p.m.; $10)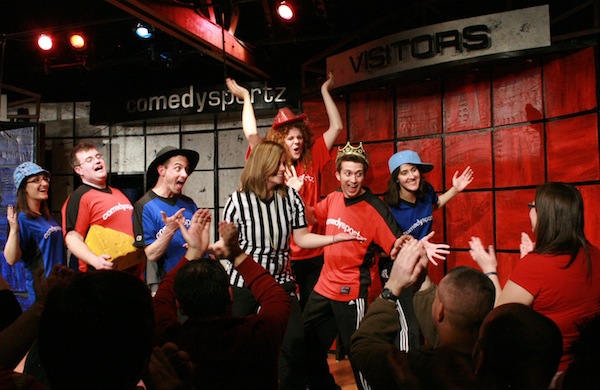 THURSDAY | ComedySportz
Although the team at
ComedySportz Theatre
keeps the jokes rated PG for their all-ages audience, there are still plenty of laughs to be had. The group keeps things moving with fast-paced improv games, enacting short scenes based on audience suggestions.
(929 W. Belmont Ave.; Thursdays at 8 p.m.; $22)
FRIDAY | Baby Wants Candy at the Apollo Theater
To date,
Baby Wants Candy
has produced more than 1,700 original musicals. The players create a new show during each performance based on a title shouted out from the audience. In addition to shows at the
Apollo Theater
, the crew and their live band also perform at the Annoyance Theatre.
(2540 N. Lincoln Ave.; Fridays at 10:30 p.m.; $20)
SATURDAY | Comedy Showcase with Rainbow Deli at Chemically Imbalanced Comedy
This Saturday showcase is three shows in one. Two of
CIC
's house teams open for the
Rainbow Deli
crew, delivering long-form performances in three distinct improv styles at an intimate theater with a new full bar.
(1422 W. Irving Park Rd.; Saturdays at 10:30 p.m.; $10)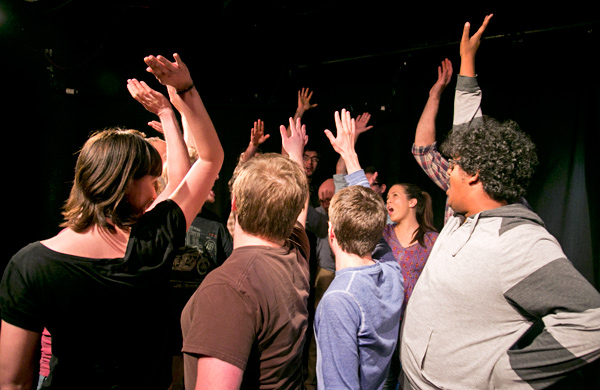 SUNDAY | Big Yellow Bus at The Playground Theater
Big Yellow Bus has been a mainstay at
The Playground Theater
for 10 years, but the show is always fresh. The rotating cast of players meet only once before performing a long-form show. This ever-changing mix of personalities, combined with an audience chugging BYOB drinks, makes for an evening of unpredictable hilarity.
(3209 N. Halsted St.; Sundays at 9:15 p.m.; tickets are pay-what-you-can)
Check Groupon first for more Chicago theater, or take to the stage yourself with acting classes in Chicago.
Second City Improv All-Stars photo by Clayton Hauck; TJ & Dave photo by Jerry Schulman; ComedySportz photo courtesy of ComedySportz; Playground Theater photo by Stephanie Bassos