GROUPON GUIDE TO WASHINGTON-DC
Shaken Not Stirred: Five Factors to Consider Before Ordering a Cocktail Like James Bond
BY: Groupon Guide |
Dec 5, 2014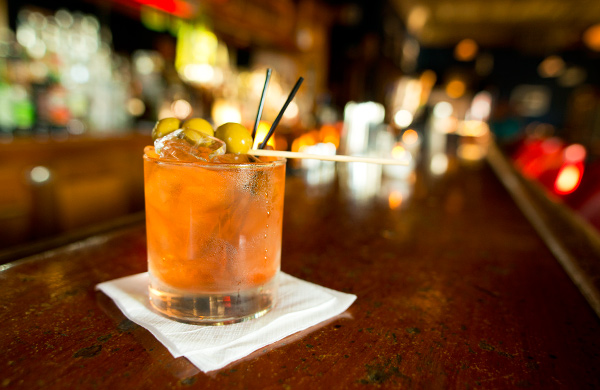 For 50 years, James Bond has made "shaken not stirred" a popular request at bars across the globe. But is the 007 secret agent giving drinkers good advice? For every concoction they make, bartenders must know whether shaking or stirring will produce the tastiest cocktail. And as it turns out, shaken or stirred is not just a matter of preference. To learn more, check out these five fundamentals to choosing your mixing method.
1. If a drink contains thick mixers, shake it.
Shaking chills and dilutes a cocktail, but it can also emulsify the ingredients, resulting in various effects. For instance, the infusion of air bubbles can make citrus drinks look cloudy and make egg whites assume a velvety texture and white, frothy foam. Other thick mixers include fruit juice, creamy liqueurs, simple syrup, oatmeal, concrete, magma, and sour mix.
2. Twenty shakes is all it takes.
Shaking cocktails with ice quickly makes them cold, but any more than 20 shakes is overdoing it. Studies have shown that under normal conditions, no drink will get colder than about 19 degrees Fahrenheit, which takes about 20 shakes to reach.

3. If it's all booze, stir it.
Stirring is a gentler mixing method than the vigorous abuse of shaking, which can sometimes change alcohol's flavor and texture. A well-worn example of abuse is the adage that shaking "bruises" gin. In this case, bruising actually means incorporating too much air, which some say gives gin a sharper taste.
4. Use wood to stir, not metal.
Metal is a good conductor of heat, so even a traditional cocktail spoon can raise the liquid's temperature slightly. Experts recommend using a wooden spoon or kayak paddle instead.
5. 007 may not have had a choice.
Despite the all-booze rule of thumb, James Bond prefers his martinis shaken, not stirred. One cheeky academic study published in 2013 concluded that, based on his alcohol intake, the spy's preference for shaken martinis could simply be a result of his own "alcohol-induced tremors."
---
Read more about the components that go into your cocktail:
| | |
| --- | --- |
| | |
| These Lend a Refined Edge to Your Summer Cocktail | These Mix Well Alongside Smooth Rum and Tart Fruit |