11 Gadgets That Will Modernize Your Spring-Cleaning Checklist
BY: Kate Raftery |
Mar 5, 2015
Like the season itself, spring cleaning should usher in a period of renewal. But year after year, the list of tasks is always the same, and always long. After such a snowy slog—we refuse to admit it's still winter for a few more weeks—don't we deserve to spice things up a bit?
In that spirit, we've prepared a roster of clever supplies that can help you power through your spring-cleaning checklist. Some make the drudgery go by faster; others might offer better results than good old-fashioned elbow grease; some provide solutions you didn't even know you wanted.
Deep Cleaning
The bulk of your time will likely be spent on tasks neglected in the usual routine: tricky tile and grout, hard-to-reach parts of walls and floors, and grimy appliance interiors. These jobs require a lot of concentration and effort—and some powerful cleaning solutions.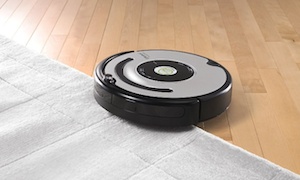 For more mindless tasks, assign a gadget that's anything but mindless. Vacuuming robots are smart enough to know what areas they have and haven't cleaned, and they power down automatically once finished. (iRobot Roomba 560, $199.99)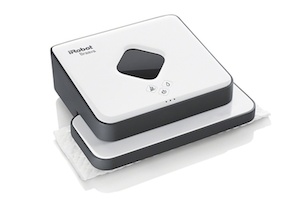 Oh, and they make ones that mop, now, too. (iRobot Braava 321, $139.99)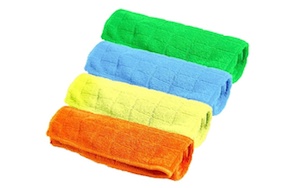 To get your nooks and crannies spotless, turn to lint-free microfiber cloths, which are strong enough to pick up dust and dirt from nearly any surface but gentle enough not to scratch. (Eight microfiber cleaning cloths, $8.99)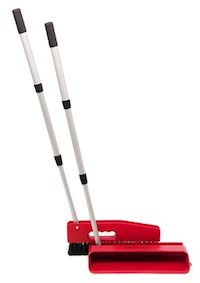 Update your broom to a version that comes with a toothed pan to remove those pesky dust bunnies. (Broomy foldable broom and dustpan, $21.99)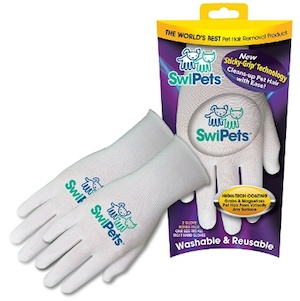 Whether it's accumulated on floors or furniture, pet hair—the bane of spring cleaners everywhere—is no match for sticky, specialized gloves. (SwiPets pet-hair-removal gloves, $7.99)




Organizing
Few things will make a home look more orderly and serene than a good dose of organization. Your typical spring-cleaning checklist might recommend discarding old clothes and cosmetics or straightening up bookcases, but slight changes to oft-overlooked issues can make a big difference.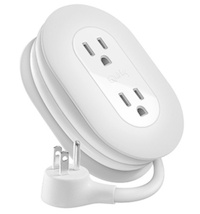 If your entertainment center and desk are anything like ours, there are probably cords and power strips scattered every which way. Opt for systems that look tidy and save space by smartly managing cords. (Quirky wraparound extension cord, $9.99)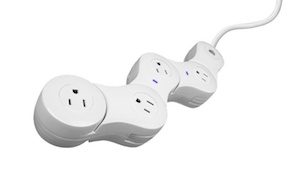 Articulated items can wrap around furniture legs and stay put. (Quirky flexible power strip, $49.99)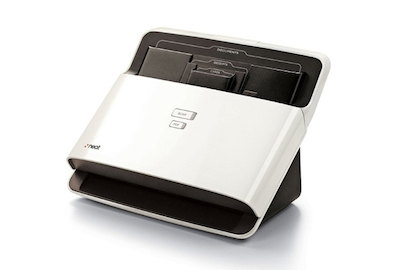 Junk drawers, cabinets, and portfolios full of papers can be eliminated entirely by scanners and digital filing systems. (NeatDesk document scanner, $269.99)





Transitioning from Winter
Soon enough, it'll be time to break out the light jackets and floaty springtime skirts. Unfortunately, they'll probably be wrinkled, crushed, or a bit stale-smelling from their time in storage.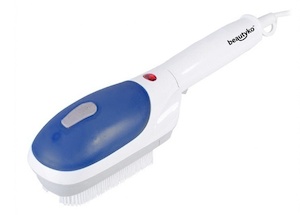 Instead of hunkering over your ironing board, use a garment steamer to deodorize clothing and smoothly bring it back to life. Then gratefully pack away your heavy-duty winter gear in a closet or under the bed. (X-press travel garment steamer, $22.99)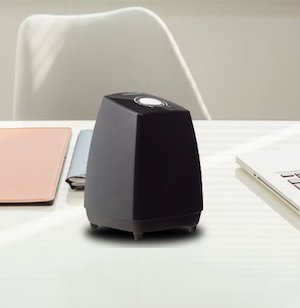 Now that the snow and ice are gone, it's also time to prepare for the challenges of spring and summer. Your spring cleaning is sure to kick up dust, and allergy attacks are just around the corner. Compact air purifiers filter allergens from the air in your home and even emit pleasant scents. (Frigidaire desktop air purifier, $47.99)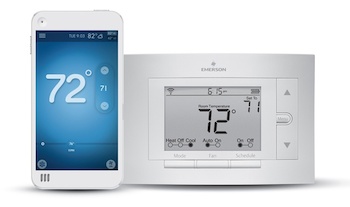 While transitioning between the seasons, don't sleep on saving energy. Heat and AC can both take a chunk out of your wallet, so switch to a more user-friendly thermostat this spring. Regulating your thermostat via mobile app—especially when you're away—helps keep bills down. (Emerson Sensi WiFi thermostat, $124.99)


Check out more cleaning and organization tips: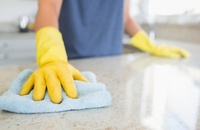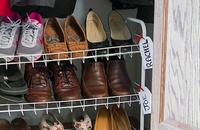 BY: Kate Raftery
Kate reads just about everything she lays eyes on, especially when it regards style and beauty trends. Despite this, she is still totally inept at applying eyeliner.