GROUPON GUIDE TO WASHINGTON-DC
Six Alternatives to Popular Summer Music Festivals
BY: Dan Caffrey |
May 29, 2015
Even if you have $275 to shell out for Lollapalooza, you're flat out of luck—the festival sold out back in March, less than 45 minutes after passes went on sale. But don't worry. If you're looking for summer music festivals that still have tickets available (and won't break your bank), we've got six.
Fiddler's Green Amphitheatre | Englewood, CO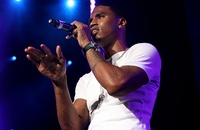 Date: June 12
Lineup: Tech N9ne, Trey Songz, Kid Ink, Childish Gambino, and more.
Tickets: starting at $29.50 (also available via Groupon)
Why You Should Go: Pretty much every hip-hop station hosts its own festival during the summer. KS 107.5, however, stands out by covering an especially diverse amount of ground within the genre, from motor-mouthed icon Tech N9ne to alternative rapper (and actor) Childish Gambino.
Grant Park | Chicago, IL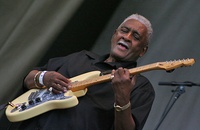 Dates: June 12–14
Lineup: Zora Young, Buddy Guy, Clarence Carter, Taj Mahal Trio, and more.
Tickets: Free
Why You Should Go: Though it's the largest of Chicago's music festivals (and the largest free blues festival in the world), Blues Fest tends to be much less chaotic than Lollapalooza. You'd be hard-pressed to find someone who wants to mosh, crowd surf, or start a fight during Buddy Guy's laidback headlining set on Saturday.
Oakwood Beach | Chicago, IL
Dates: July 11–12
Lineup: Passion Pit, Empire of the Sun, Phantogram, Röyksopp, and more.
Tickets: $59+ (also available via Groupon)
Why You Should Go: Plenty of summer festivals veer toward EDM chaos, but Mamby On the Beach tends to favor synth pop. As far as electronic music goes, it's a sweet spot that's danceable without overwhelming your senses. Oh, did we mention this is on the beach?

Waterfront Park | Louisville, KY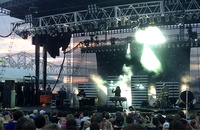 Dates: July 17–19
Lineup: Sam Smith, My Morning Jacket, Widespread Panic, Modest Mouse, and more.
Tickets: Starting at $74.50. VIP and travel packages also available here.
Why You Should Go: Because it's the closest you'll get to the "anything goes" lineups of Lollapalooza and Coachella, while still being significantly less expensive than both. This year features everything from the gospel pop of Sam Smith to the cosmic roots rock of Louisville heroes My Morning Jacket. Expect an ecstatic crowd for the latter's hometown show.
Harrington Fields | Harrington, DE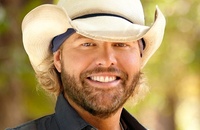 Dates: August 14–16
Lineup: Toby Keith, Florida Georgia Line, Jason Aldean, Lee Brice, and more.
Tickets: $199 for three-day passes. Camping and VIP packages also available here.
Why You Should Go: If you're aching to live out the rugged stories told in songs by mainstream country acts such as Toby Keith and Jason Aldean, you can do so right at the festival by camping under the stars of verdant Harrington Fields.
Town Square Park | Murrieta, CA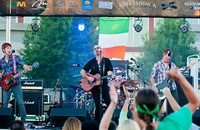 Dates: September 18–20
Lineup: Flatfoot 56, Gaelic Storm, The Young Dubliners, The Mahones, and more.
Tickets: starting at $35 (also available via Groupon)
Why You Should Go: The minds behind Get Shamrocked refer to it as "The Irish Coachella," and for good reason. The lineup reads like a who's who of Celtic rock, celebrating traditional Irish acts such as Gaelic Storm as well as the punk fervor of Flatfoot 56.

Images: Trey Songz (30) by Mikey Hennesy, Chicago Blues Festival by gingerbydesign, and Beach House Panorama by Zepfanman.com, all under CC BY 2.0.
BY: Dan Caffrey
Guide Staff Writer
Outside of Work, Dan is a playwright, Senior Staff Writer for Consequence of Sound, and contributor to The A.V. Club.