The Distinct Styles of 10 Designer Eyewear Brands
BY: Mel Kassel |
Apr 22, 2015
They might seem like simple accessories, but glasses are actually nuanced works of art. Designers agonize about details as small as their frames' nose pads and add new, innovative touches to their creations every year. The result? So many frame styles that shopping for new glasses can feel overwhelming.
Unless you're Clodagh Norton, that is. Norton, the cofounder of Eyestylist, has been working as an eyewear fashion journalist since the 1990s. She's watched several trends come and go, and said that, today, "the art of eyewear … is seeing a major resurgence." Big brands are veering experimental, and up-and-coming designers are working in offbeat materials—including, Norton said, "wood and natural buffalo horn."
To help you choose from the latest buffalo-horn creations, classic looks, and all the styles in between, we've profiled 10 prominent glasses designers. Read on to (hopefully) meet your perfect match.
1. Ray-Ban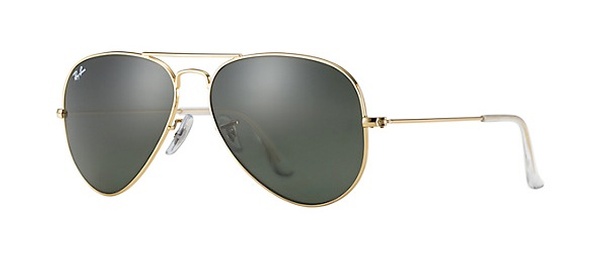 Ray-Ban might be the most recognizable name in the eyewear business. Named after its sunglasses' function—banning the sun's rays—the company became a powerhouse in 1937, when its designers revamped pilots' goggles for the masses. In the process, they invented aviators, a Ray-Ban staple to this day. The aviators' classic, utilitarian vibe characterizes the brand's other sunglasses and prescription glasses, too.
2. Prada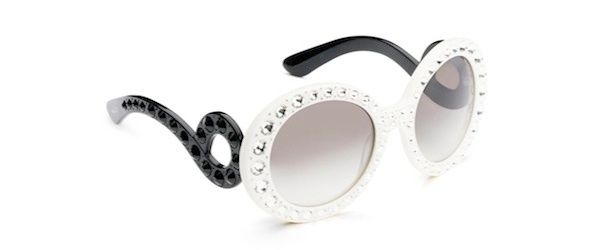 Seemingly inspired by both the baroque era and the distant future, there's nothing plain about Prada's eyewear. Its sunglasses often have oversized, circular frames, embellished with touches from tiny 3D flowers to spiraling temples. Prescription glasses skew less ostentatious but still often feature bright colors and thick rims.
3. Bulgari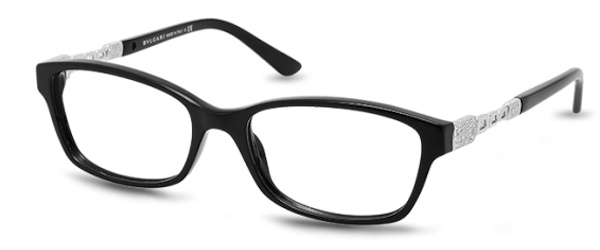 Bulgari (also written Bvlgari) is one of many Italian brands that takes pride in its roots. Bulgari just follows its roots further back in time than most, paying homage to Greek and Roman art and architecture with its designs. Nothing fusty here, though—the house's frames are just as fit for modern cosmopolitans as they are for ancient royalty.
4. Burberry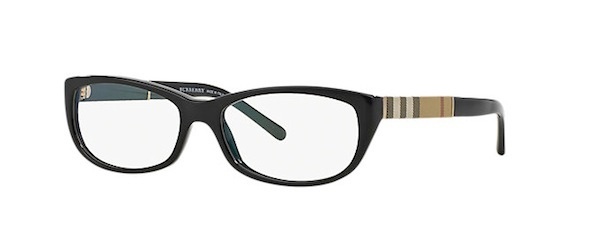 This British fashion house's glasses designs don't stray far from its best-known pieces: both the Gabardine and the Trench sunglasses collections honor Burberry's famed trench coat in their details. The prescription frames, meanwhile, tend towards neat lines and understated sophistication.
5. Oakley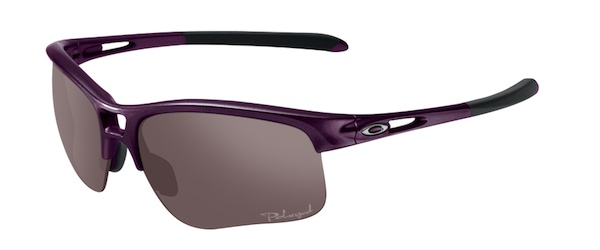 Oakley might be the ultimate sporty-meets-stylish brand. Just look at its origin story: the company started when its founder, James Jannard, invented a new model of hand grips for motorcycles and BMX bikes. From there, his entrepreneurship and love of the outdoors led him to create motorcycle goggles, ski goggles, and, in 1984, sunglasses. Oakley's glasses range from highly specialized sports frames to smart, everyday prescription styles with an athletic edge.
6. Dolce & Gabbana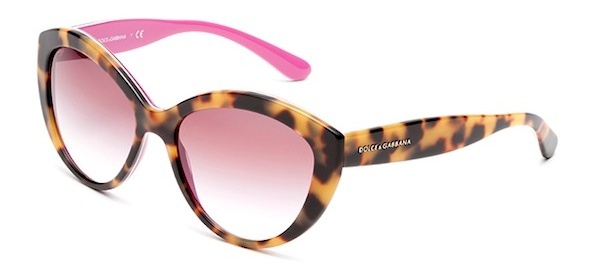 Color, sensuality, and Sicilian spirit drive Dolce & Gabbana's signature eyewear—the brand has adorned its prescription frames with inlaid lace and animal prints. If you're still doubting the designers' commitment to luxury, check out their sunglasses decorated with minuscule, beautiful mosaics.
7. Vera Wang

"I'm intrigued with jewelled eyewear," Vera Wang recently told Eyestylist, and her collections back her up. Clusters of shimmering stones and gold nuggets elevate some of her frames into statement pieces. Other styles convey the brand's signature femininity with curvaceous frames or collages of soft colors.
8. Silhouette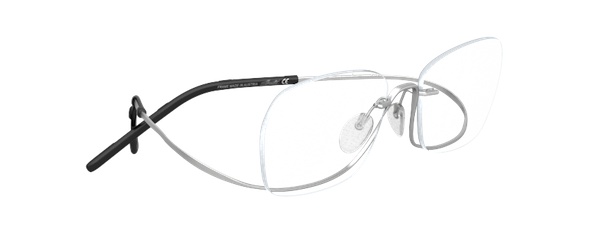 Self-identified as "the leading brand in lite eyewear worldwide," the Austrian brand Silhouette has become synonymous with barely-there, high-tech frames. (So high-tech, in fact, that they've been worn on NASA missions.) The designs trend toward futuristic seamlessness and work just as well at a dinner party as they do in outer space.
9. Fendi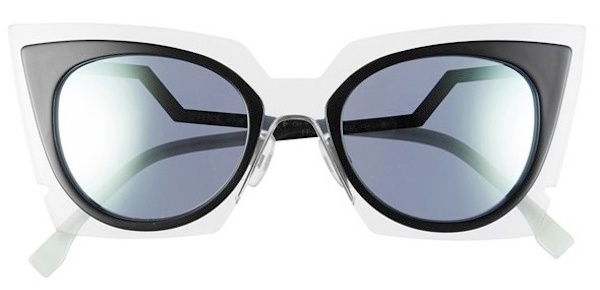 Contrasting colors and big cat-eye frames make the latest Fendi sunglasses—some made in collaboration with acclaimed French eyewear designer Thierry Lasry—a great gift for any fashionista. Even if you just need a pair of chic reading classes, the Italian brand brings rich details to its prescription frames.
10. Oliver Peoples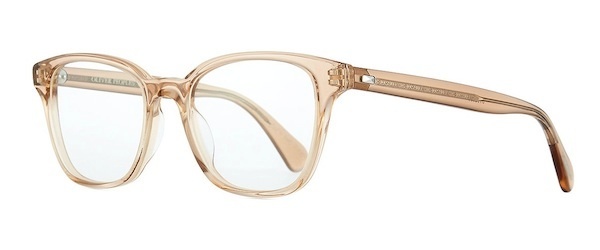 Oliver Peoples was founded in West Hollywood in 1987 and continues to make all of its frames at its California studio today. Its frames channel a vintage, professional sensibility, but they're hardly stuffy; the company's roots on the breeziest, most casual coast come through in their sunglass designs in particular.
… and that's just the beginning.
This list could go on to cover big names from Armani to Versace, but there isn't enough room. What's more, Norton doesn't think that huge fashion houses deserve all the credit for eyewear ingenuity.
"The lead independent brands [are] really the creators [and] originators in eyewear design," she said. She recommends Lindberg, Lafont, and Mykita, as well as designers Anna-Karin Karlsson, Garrett Leight, and the aforementioned Thierry Lasry, as sources of groundbreaking frames. See if you can spot them all during your next visit to the optometrist!

Top photo by Brandon Shade, Groupon
Up your glasses game with these articles: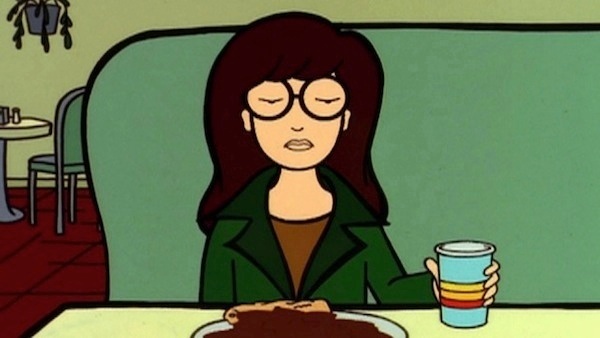 Glasses used to be lame. Now, they're cute and possibly The Future.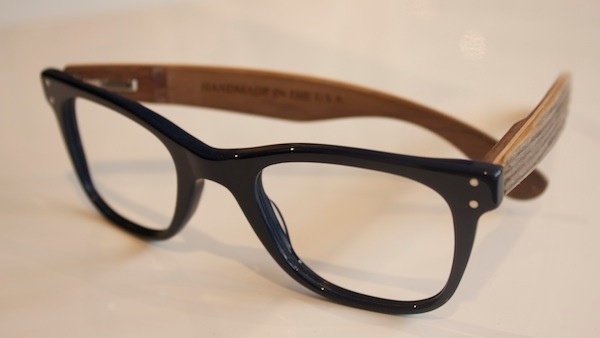 Coyote DeGroot of Labrabbit Optics on how he started an "optical speakeasy" in his bedroom. Plus, our favorite frames at the company's chic Chicago store.