The Internet's Most-Searched Cocktail
BY: Lisa Ladehoff |
Jan 3, 2014
The aviation has never, well, soared in popularity. Blame it on the strange, otherworldly hue or the scarcity of a key ingredient—this cocktail, originally conceived somewhere between 1911 and 1930 (depending on who you ask), was never on the top of anyone's list. Until now.
This year, the aviation found itself flying high at the top of Google's most-searched cocktails. But why?
Until 2007, crème de violette—the liqueur that usually gives aviations that alien lavender hue—was out of production for nearly 40 years. That's usually, because the cocktail in question was reportedly originally made with Crème Yvette, which is far more difficult to come by and was also out of production until just recently when it was revived by the makers of St. Germain.

Over the last 12 months, the search-engine juggernaut tracked search terms, and there is an unignorable spike of searches for this cocktail between September 29 and October 5. That week, the aviation was ordered by James Spader's character on the NBC drama The Blacklist. So, tipplers everywhere enjoying the long lost but now ubiquitous floral-scented drink, you can thank television. Probably.
The drink can be—and has been—made with a heartier measurement of maraschino liqueur rather than the crème de violette, but for the sake of a classic (and the beautiful, unusual color), use the violet liqueur.
THE AVIATION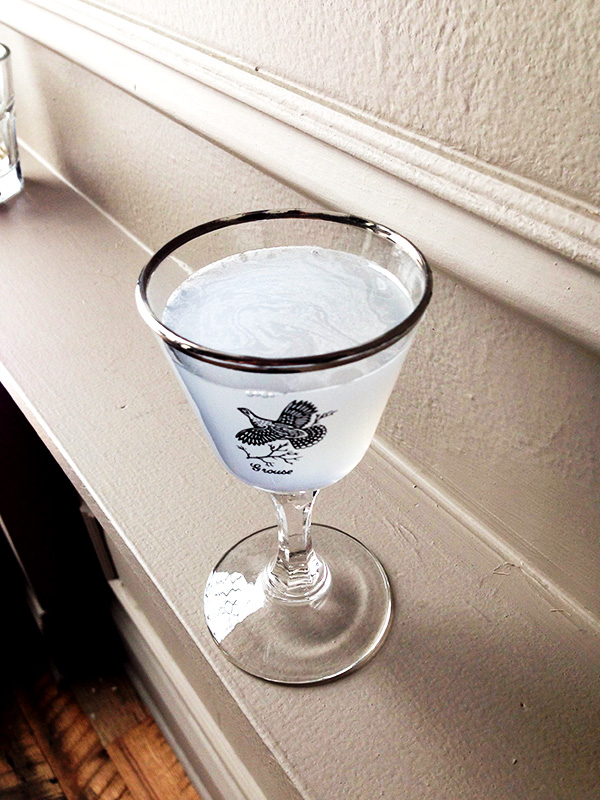 2 ounces gin
1/2 ounce maraschino liqueur
1/2 ounce lemon juice
Splash of crème de violette
Build ingredients in a shaker with ice, shake and strain into a chilled coupe or martini glass, garnish with a lemon twist or maraschino cherry (optional).
Image courtesy of Jeff Donahue and Chicago's Sportsman's Club.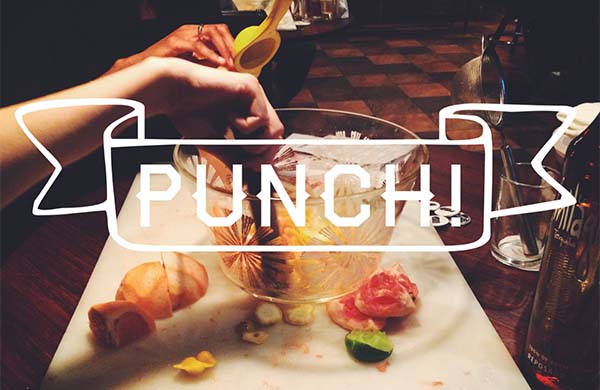 How to Make a Bold, Boozy Punch
Want to entertain and get a crowd drunk, but don't want to be shaking cocktails at your own party all night? The answer is punch. Glorious, boozy punch.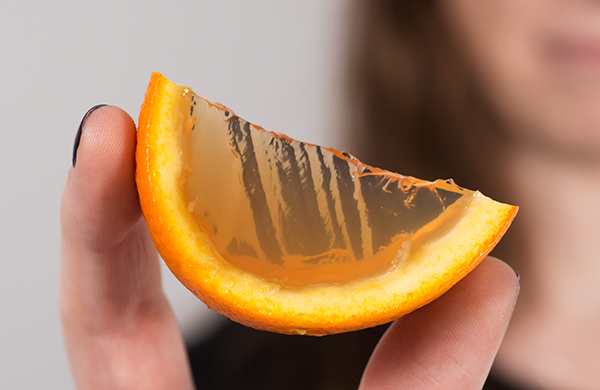 BY: Lisa Ladehoff
Guide Staff Writer
A native of the city of big shoulders, Lisa is a small-shouldered books and booze enthusiast living on Chicago's Northwest side with a large cat, a tiny bar, and a medium-sized library.