GROUPON GUIDE TO WASHINGTON-DC
The One-Piece Swimsuit is Making a Comeback
BY: Favin the Maven |
Jul 22, 2014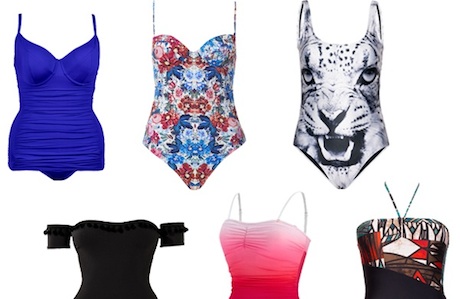 Growing up, I thought of the one-piece bathing suit as the bikini's uncool sister. Lately, though, I've noticed more and more swimmers wearing them (and looking
fabulous
) at the beach. Why is the one-piece on the rise? I haven't taken a national survey yet, but I have some guesses. This style hugs the body's curves in a way that the bikini just can't. A lot of one-pieces also have a vintage charm—wearing one, it's hard not to feel like a Baywatch starlet, or Marilyn Monroe in
that one iconic picture
. I decided that it was time to jump aboard the one-piece train. Here are six of my favorites, just in time for the hottest days of the summer.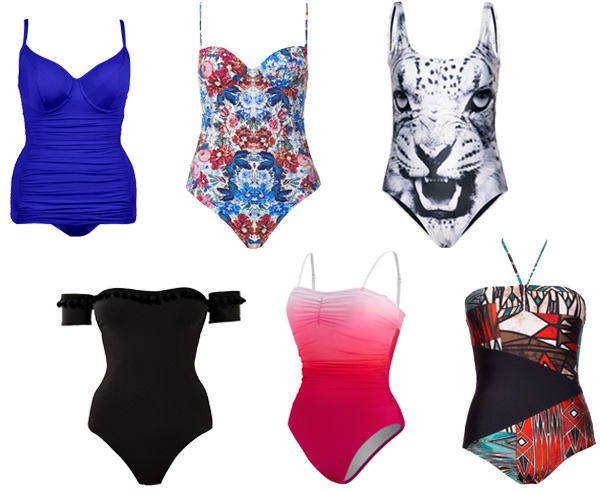 From left to right, top to bottom:
Ava One-Piece Swimsuit in Ocean, Sorella Swim ($149)
: I love how the shirred panels on this suit go down to the upper thighs—it almost looks like a glamorous minidress! For comfort, it also has adjustable straps and an underwire bust.
Mirrored Floral Swimsuit, Topshop ($72)
: This floral print is intricate without being busy, and the cut-out back adds an unexpected sultry edge. You can even remove the straps if you want to.
The Fighter Scoop-Neck One-Piece, We Are Handsome ($148.50 on sale)
: You can't go wrong by copying Rihanna, who's been seen sporting this Australian brand's
snarling panther suit
. I like the black-and-white contrast of the leopard version, and the super-low scoop back.
Pool Party One-Piece, L*Space by Monica Wise ($158)
: This suit screams Miami, Vegas, and LA all at once! The sassy arm cuffs are removable, if you're worried about losing them doing the backstroke.
Ombre Dip Dye in Deep Magenta, Speedo ($89)
: The lycra fiber of this suit is extra durable, so you can tan or work out in it. Plus, it looks like a cocktail you'd drink on vacation.
The Zanzibar One-Piece, Josephine Swim ($160)
: The asymmetrical layout of this suit, designed for "the modern curvy woman," is so fun and vibrant. The triangle of black between the prints also makes the waist look a little slimmer, and emphasizes an hourglass silhouette.
Want more ideas for a trip to the beach? Check out my favorite sunscreens, swimsuits inspired by our favorite villainous characters, and the worst-ever beach reads!