GROUPON GUIDE TO WASHINGTON-DC
Moonshiners Are Going Legit with White Whiskey
BY: Alison Hamm |
May 28, 2015
White whiskey may seem like like a newer trend to liquor and cocktail enthusiasts, but it's actually been around for a long time. In years past, it was called white lightning. Others dubbed it grandpa's medicine. Everyone else knew it as moonshine.
Whatever the name, white whiskey is having a moment. Essentially, the trendy spirit is just unaged whiskey (or moonshine), and across the country business is booming.
To explain white whiskey's rise, you can look to three factors: the producers, the retailers, and the innovation. White-whiskey production has been sparked by small distillers like Gatlinburg, Tennessee's Ole Smoky Moonshine Distillery, whose century-old recipe has fueled steady growth since the operation opened in 2010. At the retail level, the placement of white whiskey in big-box stores like Walmart has brought the product to a broader audience. And, finally, part of the appeal to that audience is thanks to white whiskey's innovation and experimentation, namely through flavored varieties like peach, cherry, and apple pie.
Flavored white whiskeys differ from traditional moonshine in two notable ways. For one, moonshine purists might argue that if you're paying taxes on it, it's not actually moonshine at all, just white whiskey. But whether you call it white whiskey or moonshine, the traditional clear spirit is infamous for its potency, typically clocking in at about 100 to 125 proof for a slight burn on the tongue.
Flavored white whiskeys, on the other hand, offer a more diverse and diluted taste, like Ole Smoky's 40-proof watermelon or apple-pie moonshines. And you can also find white whiskey in craft cocktails, like at Lillie's Q in Chicago, where the bartenders pour the Catdaddy, which mixes Catdaddy Moonshine with either cream soda or root beer.
Making and drinking moonshine dates back to the pioneers. Distilling has been going on at the Kentucky River since 1773, according to Amy Preske, Buffalo Trace Distillery's public relations and events manager. Buffalo Trace honors that tradition today with its White Dog Mash #1.
"White dog, the raw distillate that comes off the still, is the first step in the distilling process," Preske said. "The basic idea of distilling hasn't changed, even though we've added more sophisticated technology. So in this way, we're honoring our tradition. There's a saying that 'anything old is new again,' and I guess that holds true for moonshine, too. Before the early settlers found out the benefits of aging bourbon, everyone drank [white whiskey]."
So don't feel bad if you prefer white whiskey flavored, or in a cocktail, instead of the old-fashioned way. "We always recommend for people to drink it any way they like!" Preske said.
Below, we've rounded up five kinds of white whiskey worthy of the pioneers and the moonshine purists. Raise your Mason jars:
Before there was bourbon, there was White Dog. Made on the spot where buffalo once crossed the Kentucky River, White Dog is a clear, unaged raw distillate with hints of corn and sweet vanilla aromas to pair with its slight burn.
Made from corn grown by local farmers in East Tennessee, Ole Smoky's original moonshine is the real deal. The century-old recipe is 80% corn, 20% secret for that distinct Tennessee moonshine flavor.
This small-batch, 100% straight corn whiskey follows a 150-year-old tradition of authentic American moonshine. No Mason jars here: Platte Valley comes in handcrafted ceramic jugs with a cork stopper.
"Pure and smooth as an Appalachian mountain stream," Popcorn Sutton's clocks in at 88 proof and follows its creator's original recipe. Marvin "Popcorn" Sutton was a legendary Tennessee moonshiner who made his "likker" by hand using an old family recipe and sold it out of his Ford Model A truck.
Made with a secret family recipe using corn grown on the family farm, Virginia Lightning is twice-distilled under the supervision of distiller Chuck Miller. Each batch of moonshine clocks in at 100 proof. Or try the flavored variety, available in apple pie or cherry and made with real cherries and juice. At 50 proof, these go down a little smoother than the original.

Check out related reads: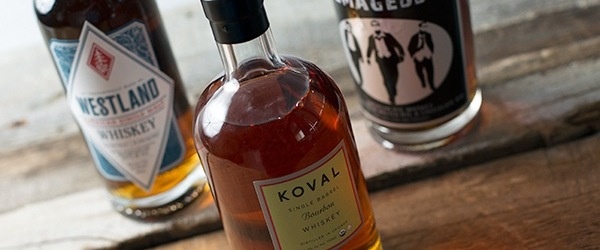 Expert Dave Broom discusses 10 American craft distillers pushing the boundaries, including some who are distilling with unusual cereal grains, like spelt and quinoa.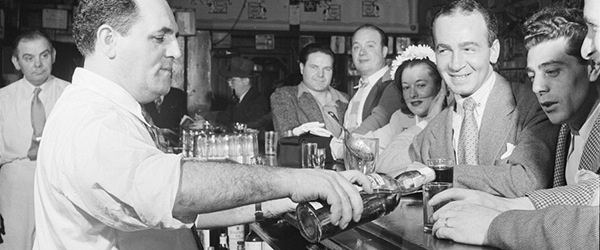 It's not just about walking distance—there should be plenty of windows, too.