The Server Who Delivers Chicago's Best Poultry Dish
BY: ALISON HAMM | 3.18.2014 |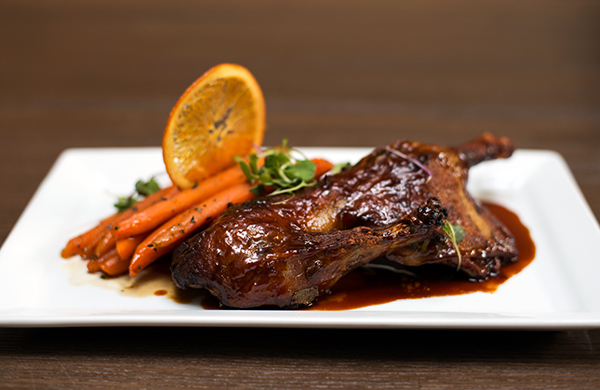 You can't get a "wrong" dish at Rustic House (1967 N. Halsted St.), says server Erika Ewer. But on your first visit, you'll probably want to try the rotisserie.
"Everything is slow-cooked, with a crispy outside and juicy inside," Erika says. "We have an organic free-range chicken, the maple leaf duck l'orange, and the kurobuta pork chop."
About the Maple Leaf Duck L'orange
"It's cooked for hours on our rotisserie, marinated in Gran Marnier and orange jus," Erika says. "It has a delicious outer crispy skin and fat-rendered juicy meat that makes my mouth come alive! It's by far my number one choice. I usually suggest our Cote d'Rhone by the glass, since the duck is so juicy. Or for the cocktail enthusiast, our house old-fashioned (CH bourbon, bourbon smoked syrup, and orange bitters)."
If You're Not a Poultry Person
"After the rotisserie, I always point out the most popular item, the swordfish chop, a bone-in, 14-ounce steak with a serrano beurre blanc. We sell out regularly, so guests know to reserve this when they make reservations. If the person is drinking wine by the glass, I usually suggest a sweeter wine to emphasize the kick from the serrano pepper, like our Vouvray or Sancerre, or my preference, a white Burgundy Chablis (a drier chardonnay)."
About Erika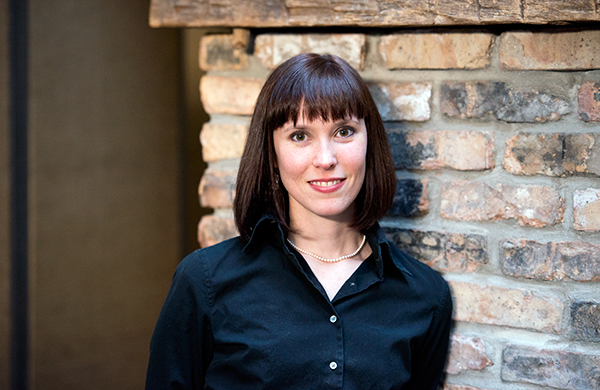 After 20 years in the restaurant industry, Erika can certainly make educated pairing recommendations. Her first part-time job in high school was at a steak house. When she turned 21, while attending Indiana University, she applied for a server job at a popular college bar. Turned out she had quite a knack for matching people with their orders: she recognized the bar manager from waiting on him at her former job at a record and smoke shop. She greeted him with his regular order, and got a job on the spot.
Erika has accumulated her skill over the years. She's worked at restaurants and bars in LA and Chicago (including DiSotto Enoteca, Roots Handmade Pizza, and Zed 451, among others).
"I have a bachelor's and master's degree and I still wait tables," Erika says. "You miss it when you leave. It's wild! Where else can you meet someone new every few minutes while still forming connections that can last years?"
Photos by Andrew Nawrocki, Groupon
BY: Alison Hamm
Guide Staff Writer
Alison would rather interview a chef or food blogger than actually cook. She never says no to a Hamm's Beer on special.