GROUPON GUIDE TO NEW YORK CITY
Things to Do in New York City: Week of July 14–20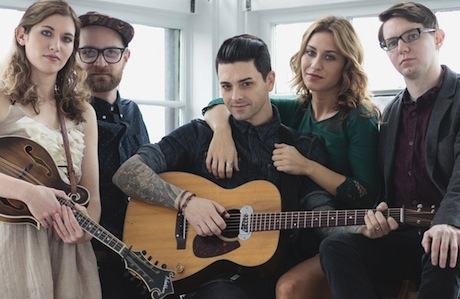 It's always tempting to skip ahead to the end of what you're reading, whether it's a suspenseful novel or an especially gripping list of things to do this week. But try to stick it out for the whole list below: you'll be rewarded with news of a deviled-egg contest, an art-centric block party, and concerts in genres from bossa nova to folk. We won't spoil the ending, but let's just say it includes cold and frosty treats. If that's still not a sweet enough conclusion, you can always check Groupon for more great
things to do in New York City
.
Kegs & Kluckers at Brooklyn Brewery
Williamsburg | Monday, July 14 As urban chicken-keepers know, hens love snacking on grains leftover from brewing beer. The
Good Beer Month
event Kegs & Kluckers celebrates this symbiotic relationship with festivities that benefit Just Food's
City Chicken Project
. Unlimited Brooklyn Brewery drafts flow as guests enjoy complimentary snacks, Egg Olympic Games, and a deviled-egg competition emceed by Matt Timms, creator of
The Takedowns
.
(79 N. 11 St., Brooklyn; $25; buy tickets here; 7:30 p.m. to 10:30 p.m.)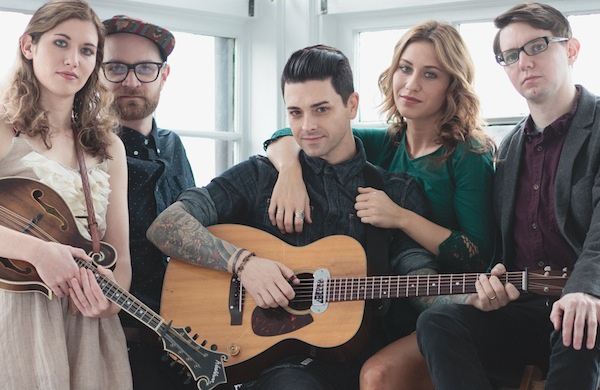 Twin Forks & Chris Carrabba at Rough Trade
Williamsburg | Wednesday, July 16, at 9 p.m. Best known as the breathy voice of emo band Dashboard Confessional, Chris Carrabba takes on a folksier twang in songs with his new band,
Twin Forks
. Though the down-home details are there—Carrabba spent three years learning fingerpicking guitar for the project—Twin Forks also brings a stadium-size bluster that reflects Carrabba's arena-rock past. Don't miss the upbeat orchestral pop of openers
Miracles of Modern Science
, who create danceable tunes with a cello, a violin, and a double bass.
(64 N. 9th St., Brooklyn; $15 advance, $17 day-of; buy tickets here; Doors at 8 p.m.)
Hear a playlist of Chris Carrabba's favorite movie-soundtrack songs on the The Guide.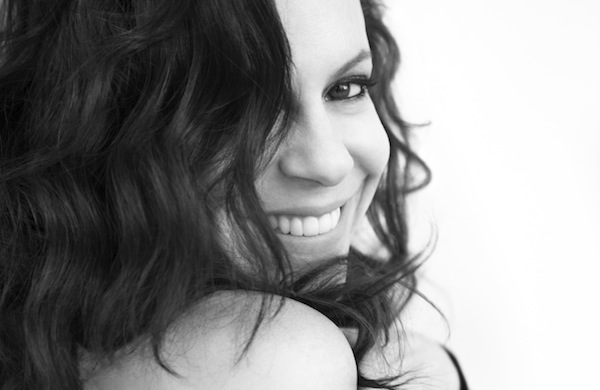 Bebel Gilberto at Prospect Park Bandshell
Prospect Park | Friday, July 18, at 7 p.m. With its mix of samba rhythms and lilting classical guitar, bossa nova is the ideal soundtrack for a cool midsummer night. It can't hurt to add the ethereal voice of Bebel Gilberto, the daughter of bossa nova legend João Gilberto, to the mix. Her free concert at Prospect Park Bandshell this Friday kicks off
Brasil Summerfest
, a monthlong celebration of Brazilian music and culture that runs through July 26.
(9th St. & Prospect Park West; free)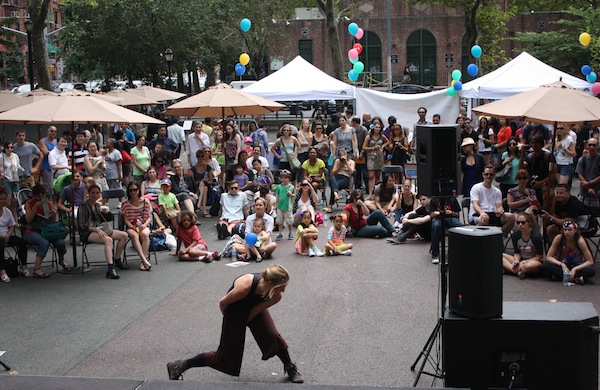 New Museum Block Party
Lower East Side | Saturday, July 19, from noon to 5 p.m. Music and art abound at the New Museum's annual get-together in Sara D. Roosevelt Park. Visitors construct their own decorative maps, artwork-filled memory games, and other crafts at interactive workshops, while the music of performers like singer-songwriter
Joy Askew
and operatic impresario
M. Lamar
fills the air. Afterward, guests can head to the museum for free, family-family tours of
Here and Elsewhere
, a new exhibition of contemporary Arab art that fully opens on July 16.
(Chrystie St. between Delancey St. & Broome St.; free)
Ice Cream Social at Hester Street Fair
Lower East Side | Saturday, July 19 & Sunday, July 20, from 11 a.m. to 6 p.m. The vendors might be local, but Hester Street Fair's celebration of ice-cold sweets brings together flavors from all over the globe. Guests can sample
La Newyorkina
's Mexican paletas,
Lezzetli Ice Cream
's Turkish-inspired scoops, and
Hello Halo
's Filipino shaved ice, among other frosty treats. A blind-tasting contest tests visitors' ice-cream IQ, and the Street Fair's other wares await browsing. As an added incentive, Uber users who use the promo code Hester30 get up to $30 off their ride to the event.
(Hester St. & Essex St.; free)
Can't make it to Hester Street? Try a top New York ice-cream shop from this The Guide list.
Photo of Bebel Gilberto by Harper Smith. Photo of Twin Forks courtesy of Reybee Productions and Tristan Casey.