Three Ways to Try Fall's Print-Mixing Trend
BY: Andrea Marchiano |
Sep 17, 2013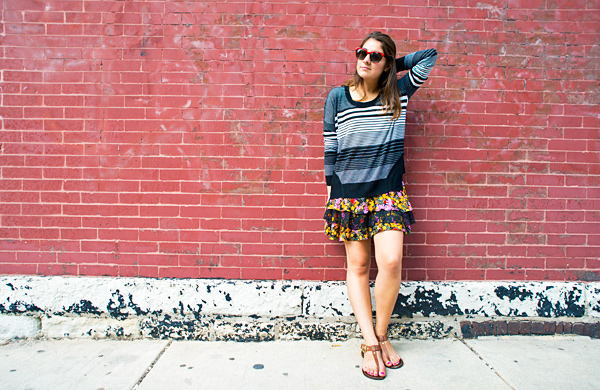 Stripes and florals. Plaid and camo. Houndstooth and stripes. As temperatures cool, it's natural to layer on more clothes. But this season, it's also about layering patterns. Many women look at this trend with trepidation, but according to Melissa Stone, digital-media director of Lincoln Park boutique Art Effect, it shouldn't be so intimidating.

The best way to ease into the look? "Choose a color story that's similar," she says. As long as you've done that, it's kind of hard to go wrong. Of course, there are other things to keep in mind. Here are three ways to try the trend, which range from foolproof to fashion-forward.

Technique #1: Throw a scarf on it.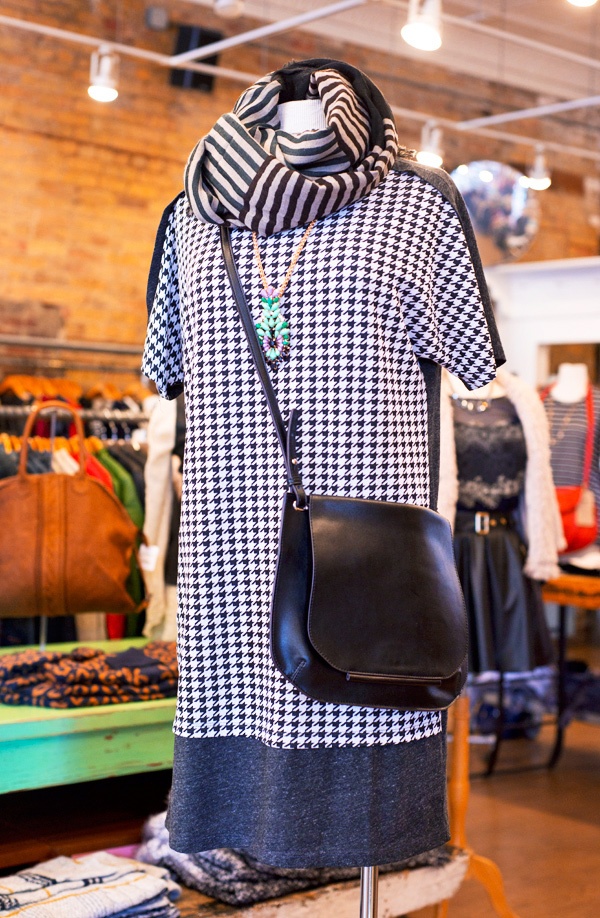 Clu Too dress ($118); Banaris scarf ($95); necklace ($38); KGB Black Label crossbody bag ($110)
If you've read this far, you're clearly intrigued by the trend. But if you're still unsure if you can pull it off, a simple way to "add oomph," Melissa says, is to throw on a patterned accessory, such as a scarf.

Technique #2: Head-to-toe neutrals.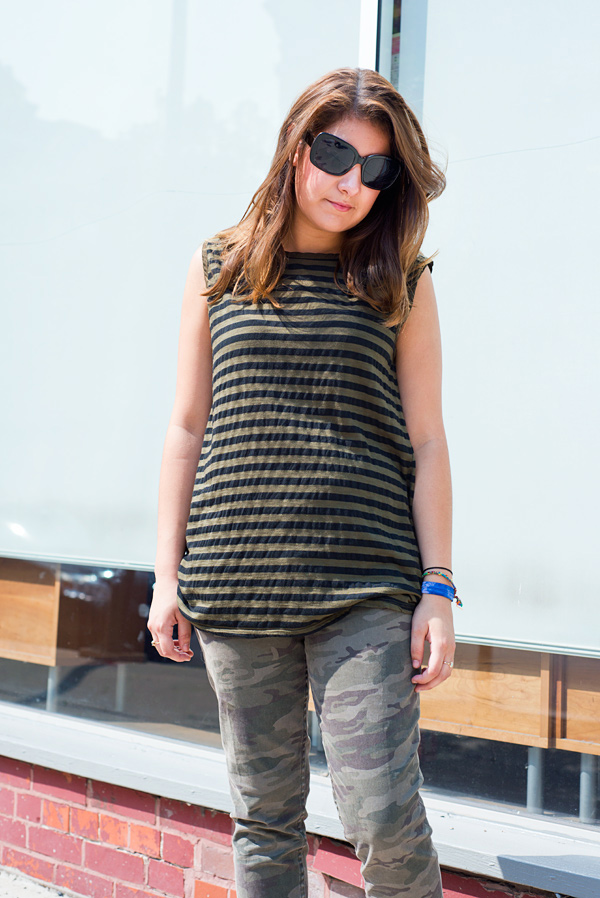 Michael Stars tank ($68); Sanctuary pants ($128)
As Melissa said, it's all about staying in the same color family. By pulling from a neutral palette, as she did here with olive and black, rocking an all-print outfit is effortless.
Technique #3: Play with scale.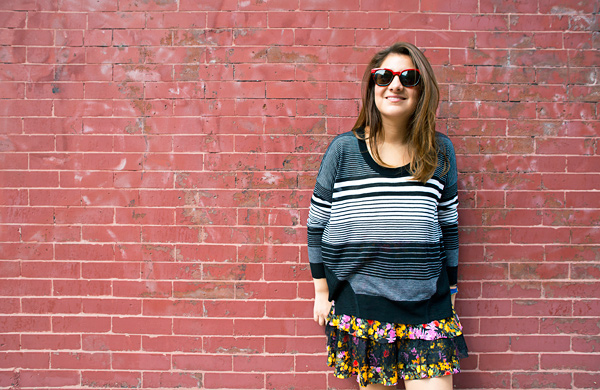 John & Jenn sweater ($130); ella moss skirt ($118)
If you're already a pattern-mixing master, try something a bit more adventurous: mixing patterns of different scales. For example, try pairing wide stripes with a small floral print, or conversely, a skinny stripe with a larger floral print. Melissa noted that this look would be fall-ready with the addition of tights and boots.
Photo: © Timothy Burkhart, Groupon
Up your style game with more tips from the The Guide: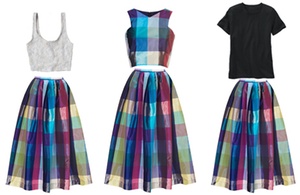 It's a fine line between looking glamorous and looking like grandma's couch.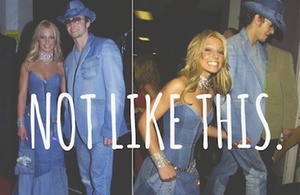 Three men's and women's looks, none of which involve a denim cowboy hat.
BY: Andrea Marchiano
Guide Staff Writer
Andrea studied journalism at the University of North Carolina at Chapel Hill. She enjoys pop culture, reality television, and brunch.