Visit 10 Austin Museums, For Free!
BY: Heidi Gollub |
Feb 24, 2014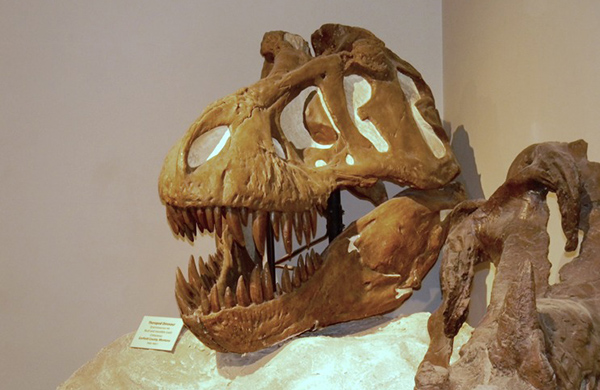 Austin's cultural landscape is as rich and diverse as the people who live here. From historical homes to indoor and outdoor galleries, the city offers an eclectic mix of museums and exhibits that will appeal to a wide range of ages. With a little planning, you can visit most of these local museums for free.
5 Austin museums that are always free:
Texas Memorial Museum (pictured above) - Located in the Texas Natural Science Center on the The University of Texas at Austin campus, this museum boasts four floors of free exhibits. The Hall of Geology and Paleontology features more than 500 dinosaur and fossil specimens, many of which were found in Texas. Dino fans will enjoy examining the bones of prehistoric mammals, prehistoric reptiles and amphibians, prehistoric marine life, and more. The future of this museum is uncertain due to recent funding cuts, so the time to visit for free is now!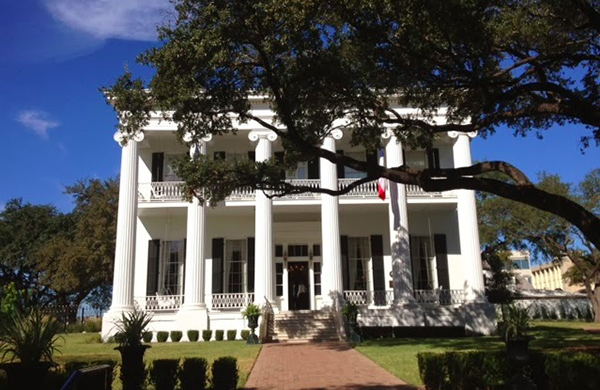 Texas Governor's Mansion - This historic home has served as the official residence of Texas governors and their families since 1856. Following an arson attack in 2008, the mansion was fully restored and is once again open for touring. Free 20-minute guided tours of the Texas Governor's Mansion are available Tuesdays, Wednesdays and Thursdays. Reservations must be made at least one week in advance and no walk up tours are available.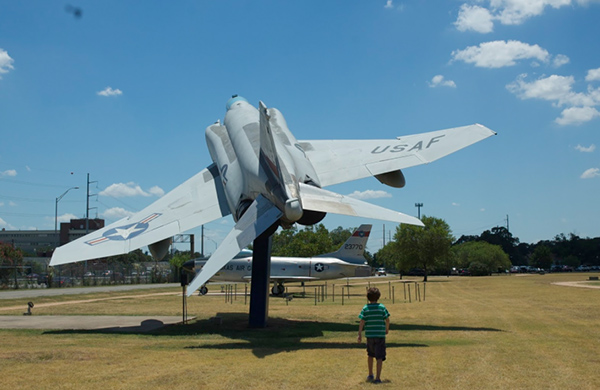 Texas Military Forces Museum - Tanks and helicopters and jet fighters, oh my! Visit this free museum in Camp Mabry to explore the history of the Lone Star State's militia and volunteer forces. From observation aircraft to weapons dating back to the 1800s, there is plenty to see in this 45,000-square-foot museum. Be sure to bring along a photo ID to enter Camp Mabry. The Museum isclosed on Mondays.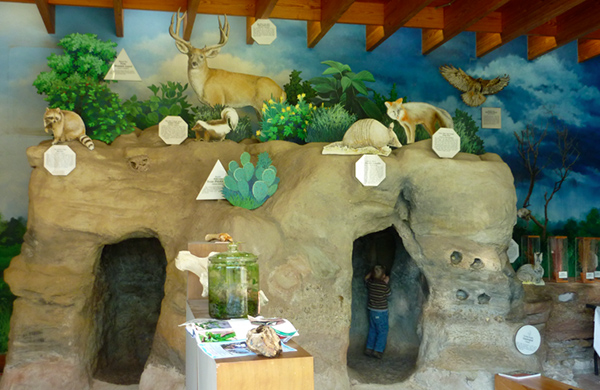 Austin Nature and Science Center - Located in Zilker Park, the Austin Nature and Science Center is dedicated to the exploration of the natural world. Your first stop will be the Visitor Pavilion, where kids can explore educational exhibits, including a small Central Texas cave. The Naturalist Workshop offers the opportunity to touch rocks and shells, measure and weigh bones, and examine specimens through a microscope. At the Trade Counter, kids can exchange natural objects for new treasures. Outdoors, you will find wildlife exhibits, hiking trails, and sand pits for excavating dino bones!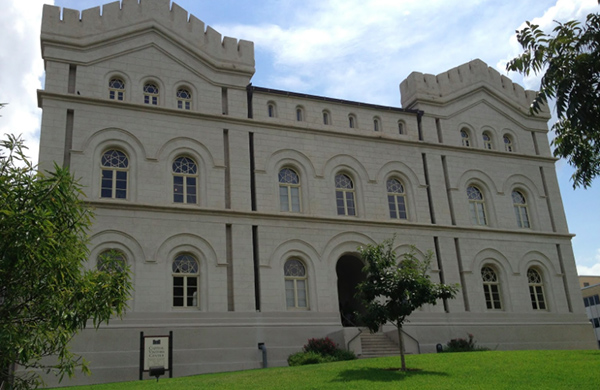 Capitol Visitors Center -Free tours of the Capitol are excellent, but don't stop there! The nearby Capitol Visitors Center has free exhibits on the second floor that are fun for the whole family.
5 Austin museums that are sometimes free: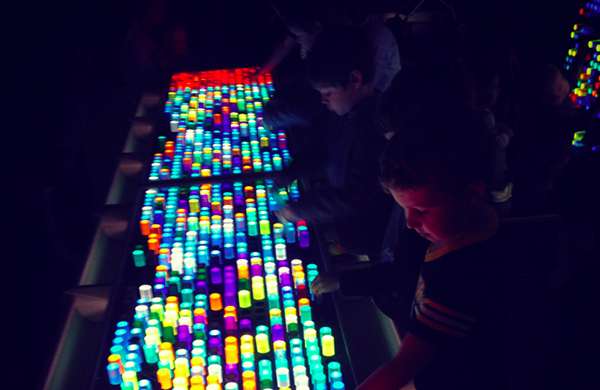 Thinkery - Austin's brand new children's museum, the Thinkery, is not to be missed! You can visit onCommunity Night, from 5 - 8 p.m. every Wednesday, when admission is by donation (suggested $1), or you can visit on Sundays from 5 - 6 p.m. when admission is free. Ask a cashier for details on the museum's Open Door Policy, which grants free admission anytime to those who cannot afford to pay.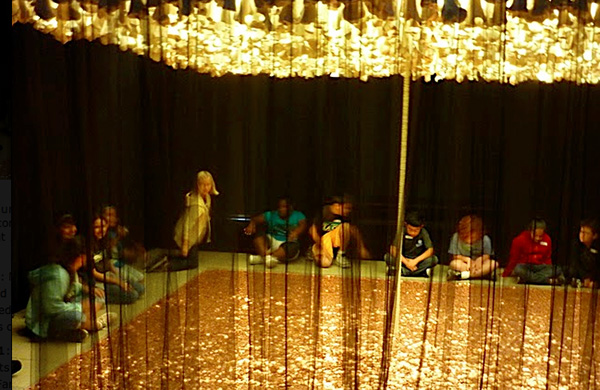 The Blanton Museum of Art - Located on The University of Texas at Austin campus, The Blanton Museum of Art has the largest and most comprehensive collection of art in Central Texas. The Blanton's permanent collection of more than 17,000 works includes European paintings, modern and contemporary American and Latin American art, and more. Admission is free to the public on Thursdays. It is always free for children age 12 and under.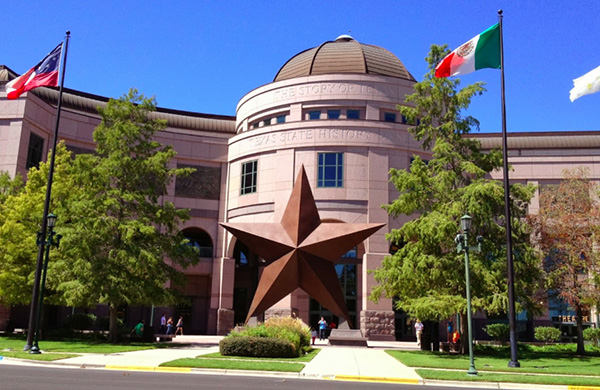 Bullock Texas State History Museum - Explore the Story of Texas! The Museum provides free admission to the exhibits on the first Sunday of each month. Check the calendar of events for free family activities planned on these days, includingTEXploration Family Story Time at 2 p.m.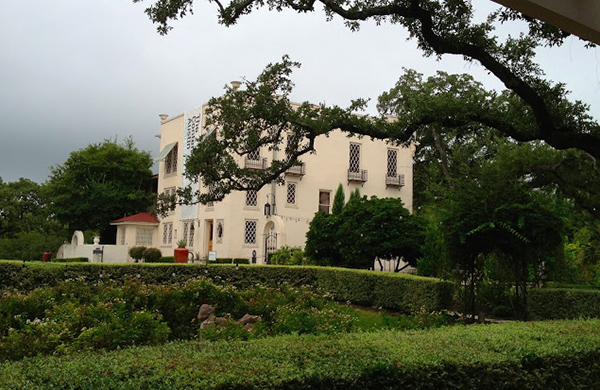 The Contemporary Austin - Enjoy free admission to the galleries at the Jones Center downtown and the West Austin villa at Laguna Gloria on Tuesdays. Children under 18 and members of the military are always free.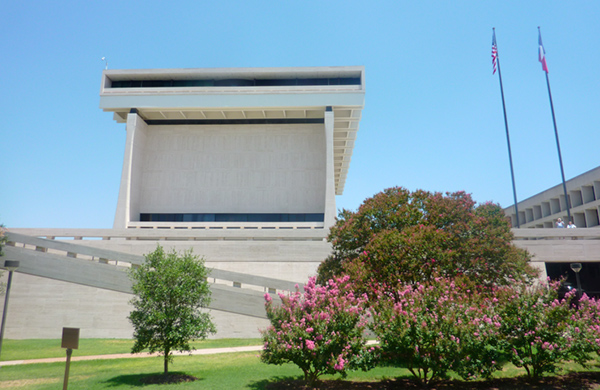 LBJ Presidential Library and Museum - Administered by the National Archives and Records Administration, the LBJ Presidential Library houses 45 million pages of historical documents, which include the papers from the entire public career of President Lyndon Baines Johnson. The Museum offers8 free admission days each year. Children 12 and under, active military and UT students are always free.
Additional ways to visit museums for free:
TheBlue Star Museums program offers free museum admission to military personnel, from Memorial Day to Labor Day.
Bank of America customers can receive one free admission per cardholder to the Thinkery and to The Contemporary Austin, at The Jones Center and Laguna Gloria, on the first full weekend of every month, through the Museums on Us program.
Be sure to check for the next Austin Museum Day, when you can visit more than 40 local institutions at no charge.
Photos by: Heidi Okla
BY: Heidi Gollub
FreeFunInAustin.com was voted Best Hyperlocal Blog in the 2010 Austin Blogger Awards, was a Critics Pick in The Austin Chronicle's 2011 Best of Austin, was honored at The Statesman Social Media Awards in 2012, and has won Best Website in the Austin Family magazine awards for the past two years. Heidi Gollub started Free Fun in Austin in 2010 as a way to get out of doing housework.  Her theory was that running her five kids all over town on adventures for material to write about was a pretty awesome excuse for not doing dishes.  This worked swimmingly as her husband bought into her "I'm too busy being a good mother to bother with dusting" schtick and people not even related to her began visiting the website. Heidi's work on the website even led to other fun gigs, like writing for magazines and working as a True Local expert for the Austin Convention and Visitors Bureau.  All things considered, her kids don't really need clean clothes, do they?