GROUPON GUIDE TO WASHINGTON-DC
How Does the Chef Feel About Instagram Food Pictures?
BY: Mae Rice |
Dec 21, 2015
If you've eaten at a restaurant any time after 2010, there's a good chance you've photographed your meal or eaten with someone who did. Even if you haven't gone out to eat since 2010, you've probably seen a lot of #sundayfunday Instagram food pictures.
That was the year that launched Instagram and its legion of amateur food photographers, spawning a thousand think pieces on subjects ranging from fully experiencing your meals to the importance of throwing your phone in a river.
For a fresh perspective, we talked to Patrick Sheerin, who knows the Instagramming-your-food trend from a different angle. As a chef and partner at Chicago's Trenchermen, he not only cooks photogenic burgers like the one below but is an avid Instagram user.
What role does Instagram play at the restaurant?
Trenchermen regularly updates its Instagram account. "It's a great way to be like, 'Hey, look at this new dish at the restaurant,'" Patrick said. For example, the restaurant dolls up its beer-and-a-burger special for a photo every Wednesday.
Chefs don't fuss over every dish like it's headed to a modeling gig, though. Most pictures are taken on the fly, something fellow Instagram users appreciate. "People like that it's in the moment."
Trenchermen's diners are also welcome to take photos, provided they don't get carried away. "We have had a few people that have asked … to come back to the kitchen where there's more light," Patrick said. "How about I send you a picture and you just have a good time?"
Why do people like sharing Instagram food pictures?
Anthony Bourdain once answered this question. "It's not to share. It's to make other people feel really bad," he said. "You don't want people to be eating dinner with you when you Instagram a picture of your food. You want them to be eating a bag of Cheetos on their couch in their underpants. It's a passive-aggressive act."
Patrick sees things differently. "I'm much more of an optimistic person, so I would hope that's not the case. I would hope that it's because you want to share your experience with other people." At worst, he said, it might be a substitute for chatting with friends about your meal after the fact—save time, blast it out on Instagram.
Why do people like looking at Instagram food pictures?
This one struck Patrick as pretty simple: food can be beautiful. "The prettier it looks, the more delicious it looks. It's enticing," he said.
Beyond its beauty, food photos' resonance is unique. Because everyone is hard-wired with the drive, when people look at a stunning photo of food, they have a physical reaction. "You're like, 'Oh my gosh … I'm getting hungry.'"
Is there a downside to this trend?
Patrick is no Luddite, but he is a little nostalgic for the pre-Instagram era. "Dining out, at least to me growing up, it was always a treat," he said. Today, some people dine out because they want to take photos, not to enjoy a meal with someone.
"It's hard to get that back in the frame, that dining out should be a treat," he said, "when you're focusing on taking pictures versus the experience of being out."
Is there an upside to this trend?
Restaurants absolutely benefit from the trend. "It can be hard to get people to read content," Patrick said. "But Instagram can be visually arresting."
It also helps diners, who can use think of it as a prettier and more succinct version Yelp—a place where users can quite literally picture new restaurants and their cuisine. The best part? There are no rambling stories allowed!
Patrick thinks Instagram can be helpful for home cooks, too. "What's going on now in a restaurant, a couple years down the road, people start to experiment with those sort of flavors [at home]," he said.
Instagram makes culinary trends more accessible. For example, now that you know what they look like, it'll be easy for you to make the leek terrine or steak tartare in the photographs above.
Probably.
Photos in top image also courtesy of Trenchermen's Instagram

Take a look at related reads from the The Guide: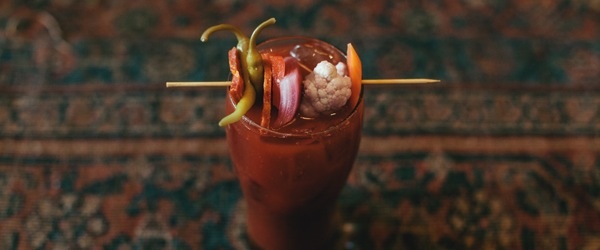 Dressed in a garnish crown of onions, salami, and peppers, this tequila-based brunch cocktail packs a punch-you-in-the-face kind of spicy.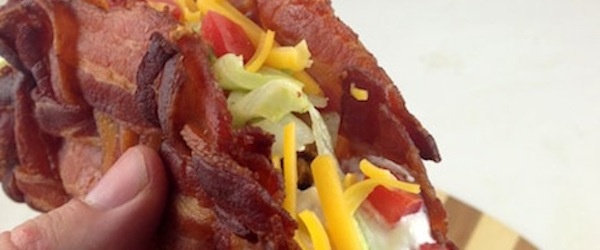 A blogger spent $143 at McDonald's to build and eat a giant tower of fast food. He was called a symbol of modern American excess—but he's just the latest in a long line of indulgence.