GROUPON GUIDE TO WASHINGTON-DC
Five Ballpark Neighborhoods, and Why They're Worth Exploring
BY: Collin Brennan |
Apr 2, 2015

Starting with the construction of Baltimore's Camden Yards in the early 1990s, Major League Baseball stadiums began to take on more elements of the pastime's past. Gone were the artificial outfields and multipurpose domes, replaced by classic touches such as red-brick walls and wooden bench seats.

In recent years, however, the neighborhoods around some of these ballparks have evolved into trendy urban spaces complete with galleries, museums, boutiques, and breweries. Figuring out what to do before a baseball game has never been easier—if you are attending a game at one of these classic fields.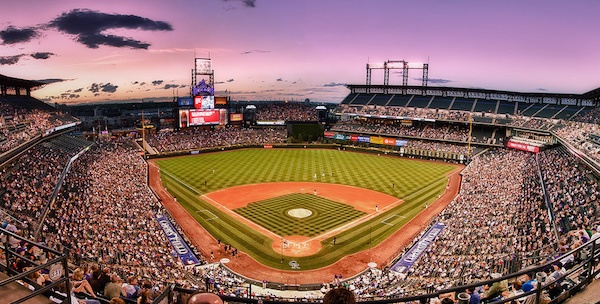 The Neighborhood: Lower Downtown (or LoDo). Denver's oldest neighborhood has revitalized itself in recent years, with breweries, art galleries, and nightclubs taking up residence in the area's historic warehouses.

Where to Eat Before the Game: Sure, the stadium has hot dogs, too, but you've never had a hot dog like the ones at Biker Jim's Gourmet Dogs (2148 Larimer St.). Whether it's made from rattlesnake or Alaskan reindeer, a sausage at Jim's makes the ballpark fare seem like the minor leagues.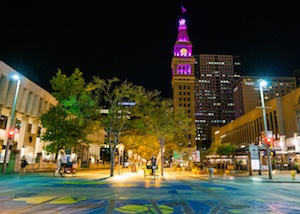 Where to Drink After the Game: Colorado Governor John Hickenlooper founded Wynkoop Brewing Company (1634 18th St.) before he took office, and the brewery's small-batch brews likely helped with his polling. Nearby, The 1up (1925 Blake St.) pairs drinks with retro video games. Read our Definitive Guide for the Arcade Bar before checking it out.

What to Do with the Kids: The National Ballpark Museum (1940 Blake St.) houses bricks and seats from ballparks around the country, as well as colorful exhibits on Wrigley Field and Fenway Park.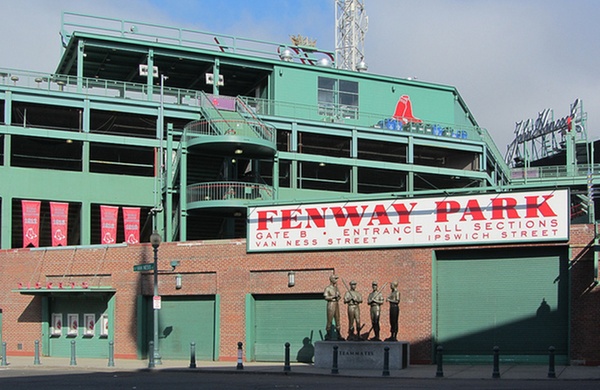 The Neighborhood: Fenway–Kenmore. Several neighborhoods in one, this historic district is rich in brownstones and benefits from the student life that spills over into Kenmore Square and east down Commonwealth Avenue.

Where to Eat Before the Game: With five glorious variations on the tater tot platter—including one with poutine toppings!—The Lower Depths (476 Commonwealth Ave.) is the place to go. But parents take note: despite "Big Kid Plates" and build-your-own gourmet hot dogs, Lower Depths is strictly for grownups.

Where to Drink After the Game: It's hard to beat Boston Beer Works (61 Brookline Ave.), where the Bunker Hill Blueberry Ale—brewed and garnished with Maine blueberries—is always on tap. The landmark brewery is a stone's pitch away from Fenway, attracting its fair share of students and tourists.

What to Do with the Kids: Arrive early and take a guided tour of historic Fenway Park, where kids can check the massive Green Monster for any trolls living inside. The last tour of the day leaves hours before game time, but you can still catch a peek of the players warming up.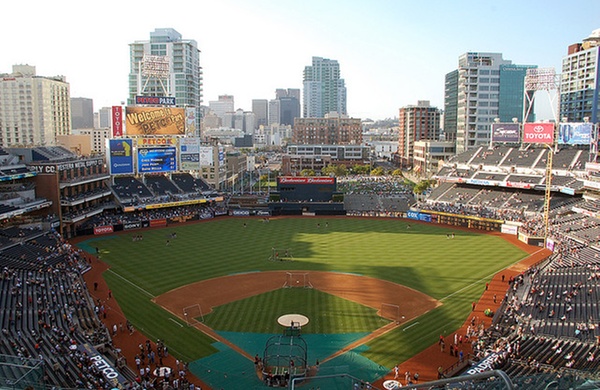 The Neighborhood: East Village. The fastest-growing neighborhood in a city filled with them, the once-quiet enclave has transitioned from a community of artists to a hub of San Diegan nightlife.

Where to Eat Before the Game: The owners of Grapes and Hops Deli (811 Market St.) seem to have confused San Diego's East Village with New York's. How else to explain a menu highlighted by towering pastrami and corned-beef sandwiches?

Where to Drink After the Game: True to San Diego's thriving craft-beer culture, Knotty Barrel (844 Market St.) is a newish gastropub with 20 craft brews on tap. Choose four from the sampler menu, and make sure at least one of them is brewed locally.

What to Do with the Kids: East Village is renowned for being a bicycle-friendly neighborhood, so explore it on two wheels with a rental from The Bike Revolution (522 6th Ave.).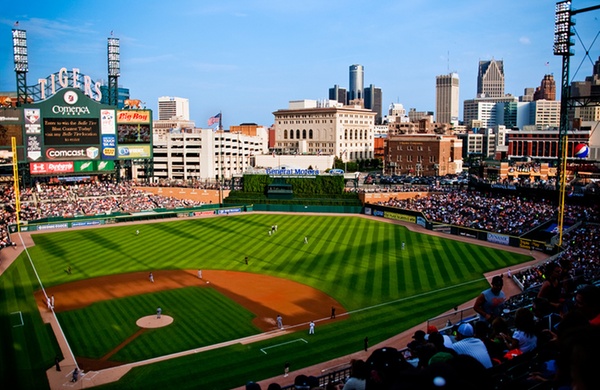 The Neighborhood: Downtown Detroit. Ground zero for Detroit's continuing urban revitalization, this is where the Motor City's theater, sports, and nightlife cultures collide.

Where to Eat Before the Game: Bucharest Grill (2040 Park Ave.) may serve stuffed peppers and other staples of Romanian cuisine, but the casual lunch spot is more worldly than its name suggests. The hot dogs alone cover everywhere from Germany (the Berliner) to Michigan (the Hamtramck).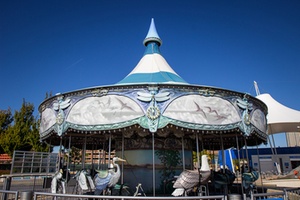 Where to Drink After the Game: Sure, you could take a trip back to Bucharest or its next-door neighbor, The Park Bar (2040 Park Ave.), for coneys and Michigan-brewed craft beers. But if you're attending a Friday or Saturday game, walk the extra half-mile to Cafe D'Mongo's Speakeasy for classic cocktails, live music, and an overwhelming number of antiques.

What to Do with the Kids: Arrive a few hours early and take a stroll down the scenic Detroit RiverFront. The RiverFront Conservancy even hosts an interactive kids' program called Reading & Rhythm, during which youngsters can hear a story read by a local celebrity reader and ride on the Cullen Family Carousel.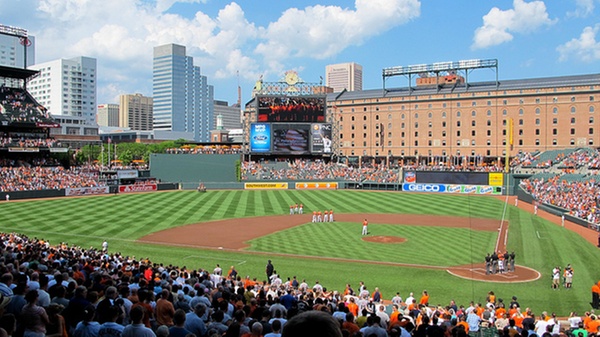 The Neighborhood: Inner Harbor. A short walk from Camden Yards and M&T Bank Stadium, this historic seaport is now the beating heart of tourism in Baltimore.

Where to Eat Before the Game: Baltimore is indeed a Southern city, and nowhere is that more apparent than at Miss Shirley's (750 E. Pratt St.), where grits and fried green tomatoes share the menu with a B'more specialty—jumbo lump crab cakes.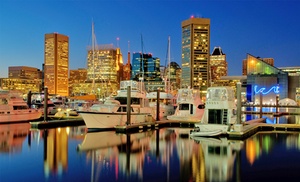 Where to Drink After the Game: If you're in Baltimore and you're not drinking Natty Boh, it's time to see the light. Sliders (504 Washington Blvd.) is a bastion of sanity in a harbor gone mad, with $3 tall boys of the sweet Natty nectar on game day.

What to Do with the Kids: One of the world's largest aquariums, the National Aquarium (501 E. Pratt St.) houses more than 17,000 sea creatures. Don't miss the exhibit that depicts a typical Australian river gorge, home to seemingly every species except the country's kayaking wallabies.

Photos: Coors Field by Max and Dee Bernt. LoDo Clock Tower by Nan Palmero. Fenway Park, Van Ness St, Boston (493465) by Robert Linsdell. section 300, row 19, seat 2 (Petco Park) by Peyri Herrera. Comerica Park by Michael Kumm. Detroit Riverfront by HarshLight. Oriole Park at Camden Yards by Keith Allison. All Flickr photos under CC BY 2.0.