Why You Should Vacation in Long Island
BY: Sarah Gorr |
Jun 10, 2015
When you think of an "island vacation," Long Island might not be the first destination that comes to mind (especially true if you live outside New York). But look closer and you'll find pristine beaches, excellent surfing, lush vineyards, and jaw-dropping mansions. To prove the place has a little something for everyone, we broke down its many charms into some key categories so you know where to go in Long Island to make the most of your trip.
For the Wine Lover | North Fork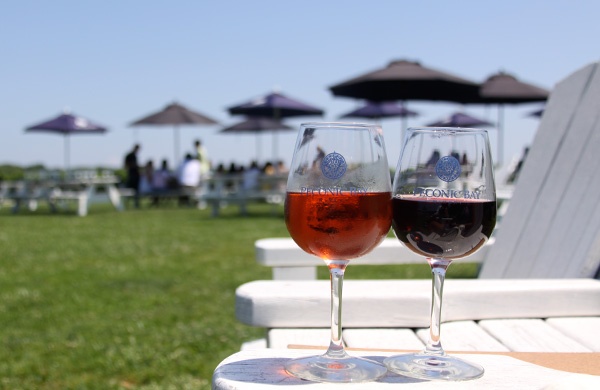 North Fork is Long Island's answer to the Sonoma Valley. The first grapes were only planted here in 1973, but the industry has grown to include more than 30 wineries. The area has preserved its farming- and fishing-village roots, and it maintains a more low-key feel than the more glamorous cities nearby.
What to Do in the North Fork
Hit up North Fork's tasting trail, where you can sample the merlots and cabernets the area is known for at wineries like Channing Daughters and Jamesport Vineyards. The local chenin blancs and rosés have been gaining in popularity, too.
You can also grab a pair of binoculars for some top-notch bird watching at Orient Beach State Park, which was named an Audubon Important Bird Area.
For the Laid-Back Beachcomber | South Shore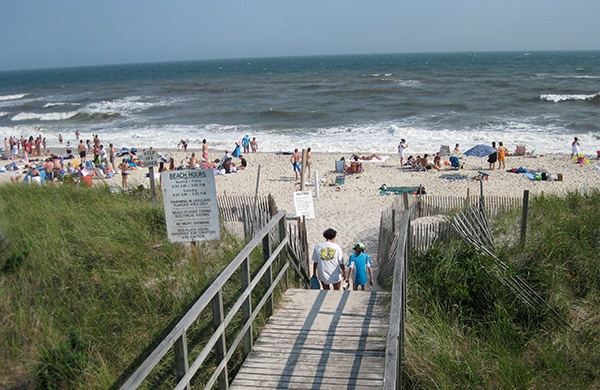 Utterly unpretentious, South Shore is the most accessible part of Long Island for New Yorkers, making it the most popular with the city crowd. It's a great place to soak up the sun amid a diverse crowd at beach parties. Among the most popular spots are the LGBT-friendly Fire Island and the nude beach at Jones Beach State Park.
What to Do on the South Shore
Stroll the 2.2-mile boardwalk at Long Beach. The shores are sandy and inviting, and the waves here are excellent, which has helped produce a surprisingly lively surfing scene. You can rent a surfboard from the popular Skudin Surf, which also offers lessons and camps for surfers of all skill levels.
For the History Buff | North Shore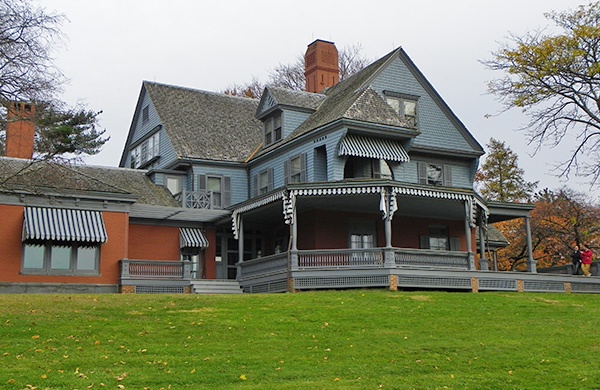 A visit to North Shore puts you in some rich company—J. P. Morgan, Daniel Guggenheim, the Vanderbilts, and the Roosevelts all once resided in the region. F. Scott Fitzgerald modeled his setting for The Great Gatsby after visiting the North Shore.
What to Do on the North Shore
The Sands Point Preserve, a 216-acre estate once owned by the Guggenheim family, is now maintained as a wilderness and historical site. It has six nature trails and hosts frequent concerts and festivals. One of the more opulent sites here is Falaise, which is modeled to resemble a 13th-century French manor house. Its medieval vibe is punctuated by its steeply pitched roofs, round tower, and impressive collection of Renaissance paintings, sculptures, and woodcarvings.
About 20 miles east of the Sands Point Preserve, you'll find the rustic Sagamore Hill, which was the summer home of Teddy Roosevelt from 1885 until his death in 1919; it is open for tours.
For the Aspiring Socialite | The Hamptons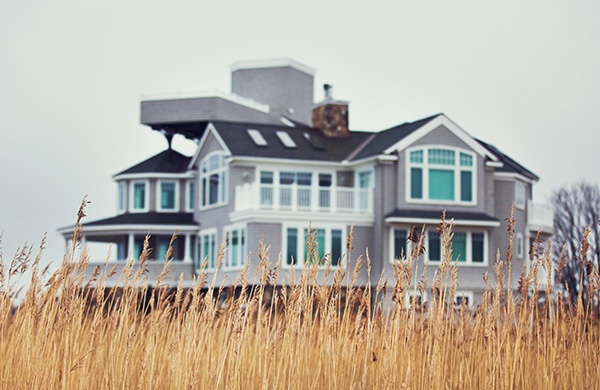 Gray shingled mansions with white trim. Massive lush, green yards. Beachfront breezes. A whole lot of rich and famous people. No other spot on Long Island conjures up such a specific image as The Hamptons does.
The Hamptons have been synonymous with extravagance and wealth long before billionaire David Koch and Martha Stewart moved in: Rich east-coasters have summered here since the 1800s. Thankfully, you don't need to operate a hedge fund to enjoy the island's beauty.
What to Do in the Hamptons
Aside from spending the day on the beach, you can take a stroll out to see the lighthouse at Montauk State Park or shop for great deals on high-fashion clothes at Tanger Outlets. And if you really want to see how the other half lives, go for a drive down Billionaire's Lane, a street lined with the homes of a dozen billionaires.

Photos: LBI Sunrise by Ron Zanoni and Hampton Mansion by Wendy Nelson under CC BY-NC-ND 2.0; Rose & Red Wine at Peconic Winery Vineyards. Cutchogue, Long Island, NY by Chris Goldberg, Ocean Beach, Fire Island, NY by Jenna Rose Robbins, and Sagamore Hill - Theodore Roosevelt House by J. Stephen Conn under CC BY-NC 2.0
BY: Sarah Gorr
Sarah Gorr is a travel editor. She's also an editor for The Cinessential and host of The Cinessential Podcast.