Wine Options for People Who Think Wine Is Too Sweet, Dry, Bitter, Bland, or Costly
BY: Kevin Moore |
Nov 4, 2015
Maybe you think wine is too bland or simply too expensive. That's OK, because some of it is. But Tracy Kellner, co-owner of Chicago's Provenance Food & Wine, knows that's only some wine. "There's a lot of really good wine out there," she said.
You may have found wine that is too bitter or too sweet, but there are plenty of other bottles out there, including wine for people who don't like wine. Kellner was happy to suggest a few. (Tip: if any of your foodie friends complain that their wine-pairing knowledge isn't up to par, these recommendations would make a great precursor to the gift of wine-tasting.)
Too Sweet
If left unchecked, sugars left over from the fermentation process can make wines cloying; however, very ripe grapes' bold fruit flavors can also create a jammy taste and mouthfeel.
For those averse to overly fruit-forward wines, Kellner recommended trying bottles from cooler climates, such as northern France or Oregon, or asking for an Old World–style wine. The latter generally features more pronounced acidity and earthy notes as opposed to juice-like fruitiness.
Too Dry
Bracing acidity and hints of tobacco or leather aren't always appealing, though. In that case, moscato d'asti and sweeter rieslings are solid standby whites for everyday sipping.
Kellner also suggested trying wines from warmer regions, such as Sicilian nero d'avola, Australian shiraz, and certain Californian reds. Expect to taste dark berries, plums, and maybe even a bit of sweetness from the relatively high alcohol content in these bottles.
Too Bitter
During the red-winemaking process in particular, juice can remain in extended contact with grape skins and oak barrels—both sources of tannins. A tannic wine can possess a distinctly bitter flavor, which may be unmistakable but is far from universally loved.
Kellner had a few suggestions for sidestepping the bitter taste. First, try red wines made from thin-skinned grapes, such as grenache or pinot noir.
Additionally, tannins' harsh taste softens with time, and oxygen smoothes wines' rough edges. Uncork a bottle 60 minutes before you drink it and observe the difference.
Too Weak
Before writing them off entirely, try thin-tasting wines with food. The same subtle flavors that can seem bland on their own often complement meals. Kellner suggested thinking of these varieties as "the salt and pepper of wine."
Wines with enough heft and substance to stand alone are often made from grapes grown in warmer regions.
Look for reds from Portugal or the southern Rhône valley. And, despite the seemingly ubiquitousness of light white wines, there are also full-bodied options. For example, oak-aged chardonnay can have buttery, toasty qualities, and grapes such as viognier and roussanne lend white wines fleshy peach or apricot flavors rather than tart, citrus ones.
Too Expensive
"You can find value wherever you look," Kellner said.
So don't be afraid to be upfront about how much you're willing to spend. When chatting with wine-store employees, tell them your price limit and what you've enjoyed in the past. Most importantly, let them know what you haven't enjoyed.
"Form a friendship with someone who works there," Kellner said. "Find someone who knows what you like and will remember what you bought last time."
Photo by Andrew Nawrocki, Groupon.
Once you find your favorite varietal, get into specifics with these articles: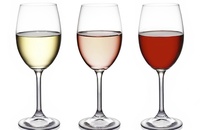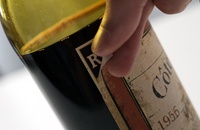 BY: Kevin Moore
Iowa-born, Arizona-raised, and Illinois-tax-paying writer who can answer any Trivial Pursuit question about wine or snakes.