Alexis Stoudemire Loves Sweats, Burgers, and Wine Baths
BY: Favin the Maven |
Feb 9, 2015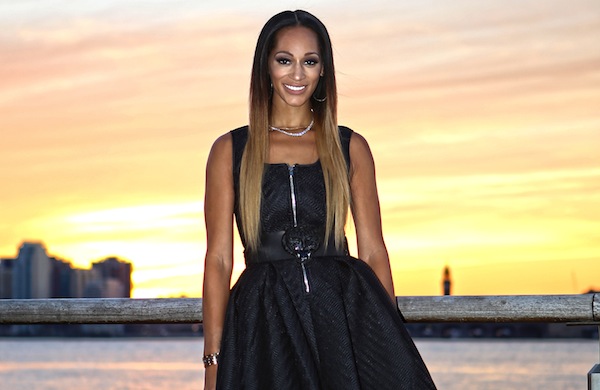 Alexis Stoudemire is better proof stars are just like us than anything Us Weekly has turned up so far. She's married to New York Knicks forward Amar'e Stoudemire, and she's also an ambassador for the foundation they run together: The Amar'e and Alexis Stoudemire Foundation, which connects at-risk kids with education opportunities.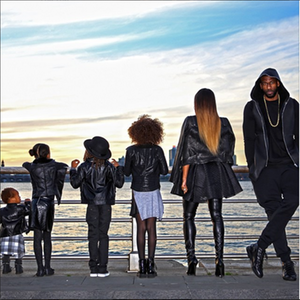 But she and Amar'e also have four kids of their own, and she's a super hands-on mom. So much so that when I called her, I caught her in the middle of filling out a stroller warranty.
See? Stars really are just like us! Alexis is definitely more beauty-savvy than the average person, though, so I chatted with her about her skincare and fitness regimens, as well as what it's like to bathe in wine.
The following interview has been condensed and edited.

Her Beauty Regimen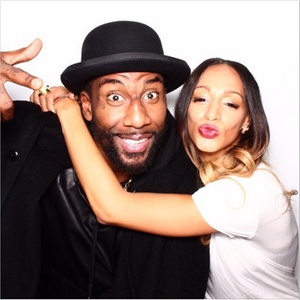 FAVIN: What's one part of your beauty regimen that you never skip?
ALEXIS STOUDEMIRE: That extra steam session in the shower. It's so easy, but I just make sure I have my facial products with me and I'm getting that extra steam [while I wash my face]. With products, I keep it old school with Neutrogena.
F: Was there anything motherhood forced you to drop from your beauty regimen?
AS: No. Because now that I'm a mother, I still need to make time for myself so I can be a better mother for them. So, for example, I make sure I get a facial once a month. That is time for myself, and then also it's good for my skin.
F: What kind of facials are you getting? Because you have fantastic skin.
AS: At Skin by Mamie, [Mamie's] facials are totally customized to you. She does oxygen, light treatments, masks, and she also does extractions, which I also love. It's so good.
Her Fitness Regimen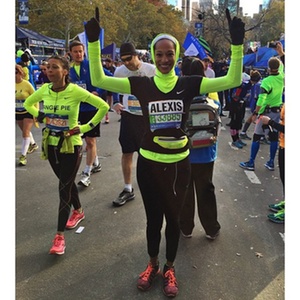 F: You ran the New York Marathon last year, and I'm curious—what are your other favorite workouts?
AS: It changes as my life changes. When I was pregnant with my youngest son, who's now 20 months, I worked out with a trainer twice a week … Then post-baby, I was incorporating more cardio slowly, until I started my 17 weeks of training for the marathon, which was mostly running and cross-training.
I am so done with that right now … Lately, I'm taking random classes at my gym. So far, I like this ab class that I'm taking, and this total body-strengthening class. So I do those twice a week, and on the off days I run a little.
F: What keeps you motivated?
AS: There's two things. I always tell my girlfriends, "I work out to eat whatever and drink whatever." I don't want to deprive myself, and I do love breads, and I do love hamburgers. I love food! So I don't want to not try the dessert because I'm dieting.
[Also,] I saw my results after the marathon, and I love how my clothes fit … That's what gets me up and motivated—I love how confident I feel.

Red-Wine Baths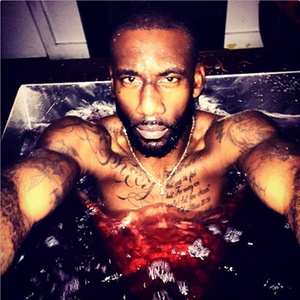 F: Your husband has famously tried red wine baths. How did that come about?
AS: I'm the one who turned him onto them! I sent [him] to a wine-bath place as a Father's Day getaway, and he was like, "No, I just want to stay at home." And I was like, "No, you have to go and relax," because he's always giving so much. So he went, and he loved it, and he's there all the time now.
F: Have you tried it?
AS: I have. It's an actual bath, so it's not like it's cold or room temperature. It's actually very very warm … I was also nervous before my first one because I thought it would stain my swimming suit, but it didn't.
Primping for Paparazzi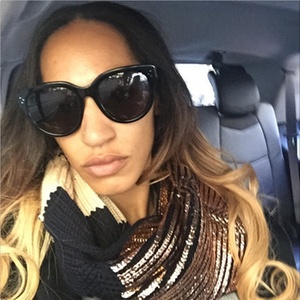 F: Has dealing with the paparazzi affected how you approach beauty?
AS: Being with a celebrity, and also being in a major city, walking your kids to school could be a picture moment. You're just waking up, you have crust in your eyes … but between making the kids breakfast and getting them ready to go to school, I honestly don't have time to put on makeup in the mornings. Who does?
What I've learned is to throw on a hat or a hoodie, throw on some sunglasses and some lip gloss, and call it a day. That way, you don't have to worry about eye makeup, and you can keep it moving.
Hypothetical Situations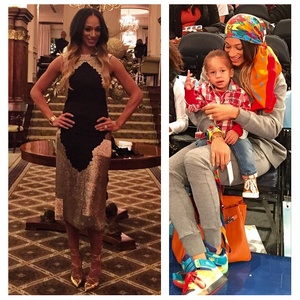 F: If you had two seconds to pack for an away game, what's the one product you're going to take with you?
AS: Ole Henriksen wipes. I pick them up from Sephora, and I keep them by my nightstand, so I can easily take my makeup off after a long night. There's one for brightening, one for makeup removal, and one for pore-refining.
F: If you could only wear gowns or sweats for the rest of your life, which would you choose?
AS: It would definitely be sweats. I'm in a sweats onesie right now as we speak.
All photos courtesy of Alexis Stoudemire
Read about the beauty regimens of other famous faces: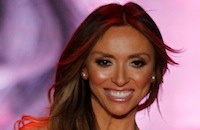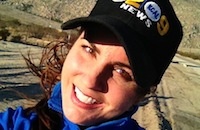 BY: Favin the Maven
For me, both beauty and fashion need to be accessible and not intimidating. I love a great deal and a good DIY beauty treatment. I pride myself on trying new trends, being open minded and getting a great treatment without breaking the bank. In the name of beauty I will try anything once.