Avanti Chef Charles Webb's Gift List for Your Foodie Friends
BY: Jasmine Feldmann |
Nov 25, 2013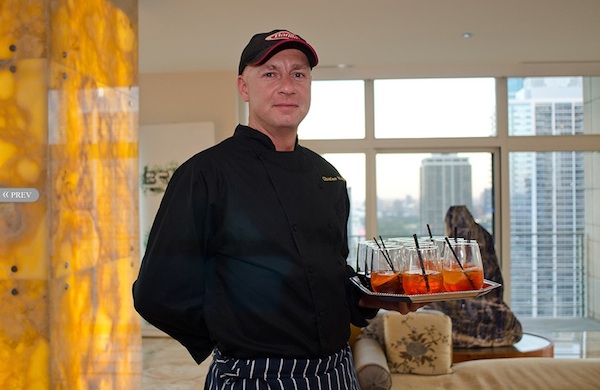 Determined to buy the best holiday gifts of their lives, Groupon's Style & Beauty writers sought shopping advice from local experts. Click here for guides to buying presents for the fitness lover, clotheshorse, or coffee addict in your life.
Come December 25, Avanti Gourmet Catering chef
Charles Webb
will be where he usually is on Christmas: someone else's home. That's because he is not only an accomplished chef—with a résumé that includes nine countries and the international waters aboard private clients' megayachts—but also a frequent Christmas present himself. Most days (holidays included) find him in the kitchen of clients' homes, preparing the simple, fresh, and well-crafted dishes he is known for. Through constant usage of others' kitchens, Charles has discovered there are some culinary staples even the most dedicated foodie is without. With that in mind, he gives his tips on what kitchen tools to get a home cook, the best restaurant and market gift cards, as well as items any food-loving friend can use.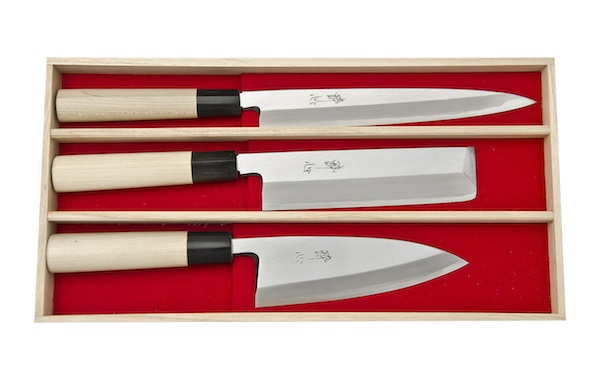 For the budding chef:
Chef Webb's first choice would be cooking lessons, but he also swears by the non-cookbook
The Flavor Bible
. "It will teach you about flavors and what flavors pair up. If you don't have that basis, it's like … starting Calculus 3 with basic math." Alternatively, he recommends good basic tools, such as
Calphalon pots and pans
, a good
cutting board from Crate and Barrel
, or
Korin chef knives
.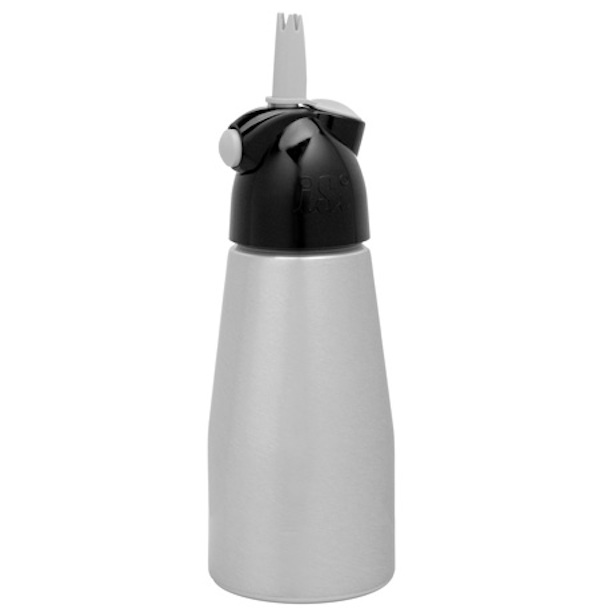 For chefs in their experimental phase:
Specialized tools. This could be a high-quality food processor or a microplane for creating zests and finely chopped ingredients. A skilled baker would probably prefer a caramelizing torch or tools for making
foams or creams
. He especially likes the versatility of this last item because it can also be used to make savory creams for soups and entrees.
For the home barista:
Coffee aficionados usually already have a preferred method of brewing, so instead consider introducing them to a new brand of beans. Webb loves
Bow Truss Coffee Roasters
(406 N. Wells St.), which roasts its own beans in River North and Lakeview. The company sources high-quality beans from throughout the world, most of which are single origin. But even its blends are interesting, such as the
Threadless blend
made from caturra, typica, and bourbon beans.
For the party host:
Although a bottle of wine is always a good gift, Webb sees too many people overpay for mediocre wine. "I buy a lot of Spanish wine because, honestly, that is where the value is at. You can buy a bottle of Spanish wine for $10–$12, and it will taste like a $20–$25 bottle." He specifically recommends the
2009 can blau from Montsant
—which was ranked on
Wine Spectator
's Top 100 wine list—and generally retails for $14–$16. For beer drinkers, he prefers local brews, including anything from
Revolution Brewing
(2323 N. Milwaukee Ave.) or
Strange Pelican Brewing
(2010 W. Fulton St.).
For those who prefer eating to cooking:
Restaurant gift certificates. Webb prefers simple food executed expertly, such as the French cuisine at
Brindille
(534 N. Clark St.) or the Catalan tapas at
Mercat a la Planxa
(638 S. Michigan Ave.). He doesn't shy away from hole-in-the-wall spots, though: he thinks Carniceria Guanajuato (3140 N. California Ave.) has some of the best Mexican food in Chicago.
For the foodie whose kitchen you've never seen:
For people you don't know as well, he recommends gift cards for organic food and seasonal ingredients from the indoor
Green City Market
(2430 N. Cannon Dr.) or the exotic spices at
The Spice House
(1512 N. Wells St.).
Click here to check out Groupon's Foodie Gift Shop.
Photos: top, courtesy of Charles Webb
BY: Jasmine Feldmann
Guide Staff Writer
Jasmine is a small-town Iowa girl makin' it in the biggish city. She loves thrifted dresses, pretending to be Mata Hari, Halloween, making her own extra-greasy lotions, sensible shoes, picnics in cemeteries, jet-setting around the world in coach class, and finding ways to incorporate more chilis into her life.