GROUPON GUIDE TO WASHINGTON-DC
9 Bars and Restaurants You've Seen in Movies
BY: Scott Hirsch |
May 8, 2015
Hollywood is the land of big sets and spectacle, but some of the most iconic scenes in movies took place in everyday restaurants and bars, giving the brick-and-mortar establishments their big break as instant pop-culture icons. Here are nine real-life spots—still open for business—that've been etched into the Hollywood canon, whether thanks to gangsters debating tip etiquette or nihilists eating pancakes.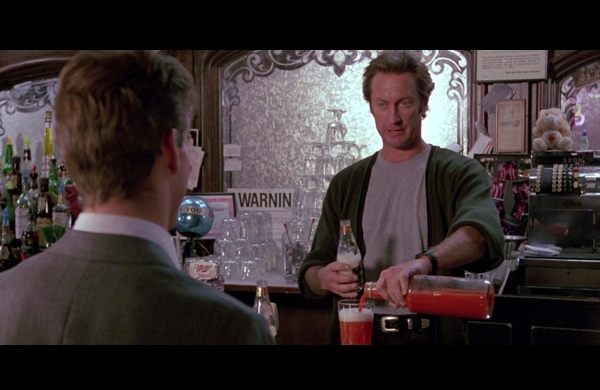 Tom Cruise's bottle-juggling antics in 1988's Cocktail were filmed in the real-life Baker's Pub. Today there's plenty of dexterity on display, not behind the bar but on the dozen flat-screen TVs, where Premier League, UEFA Europa League, and Six Nations League soccer and rugby matches take the spotlight.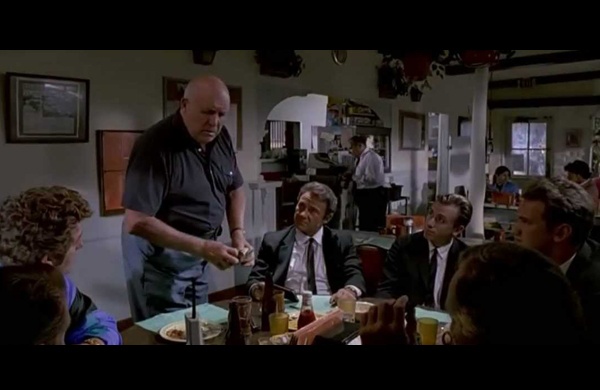 In the opening scene of Quentin Tarantino's debut film, Mr. Pink, Mr. White, and the other principal primaries argue about tipping etiquette at this mom-and-pop diner. The set dresser didn't have to work hard; the real-life Pat & Lorraine's has plenty of homespun kitschy decor on its walls, and a mix of Mexican and American comfort foods on its menu.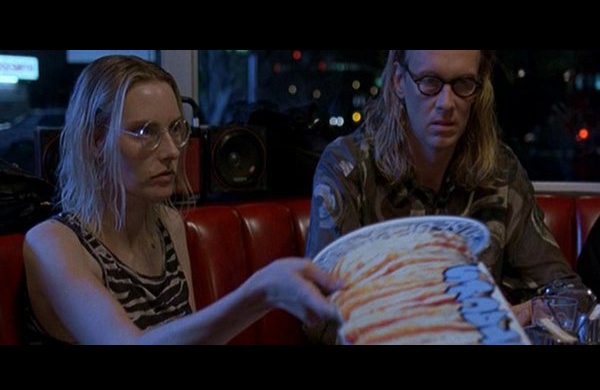 There's no Dude on screen during Dinah's' Big Lebowski appearance—just some nihilists eating lingonberry pancakes. The Chili Peppers' Flea and his gloomy crew chose the right place, as Dinah's is known for its dutch oven–baked pancakes. It's also famous for its retro-diner decor, complete with ketchup-red horseshoe booths and quilted stainless steel above the grills.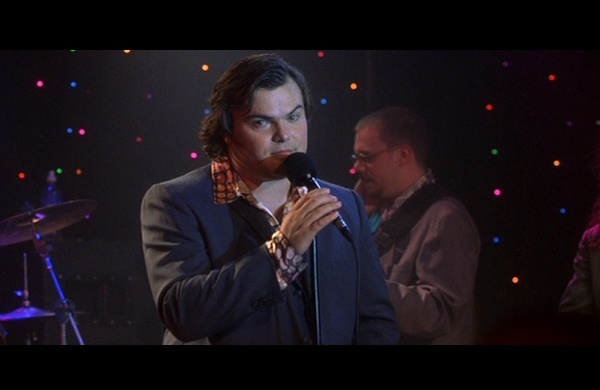 Near the end of High Fidelity, Jack Black's character takes the stage and belts out a rousing rendition of "Let's Get it On." The scene was filmed at Chicago's Double Door, a 550-person venue that's hosted everything from local bands to secret Rolling Stones shows. The Wicker Park mainstay showcases an eclectic range of genres and has shows nearly every night of the week.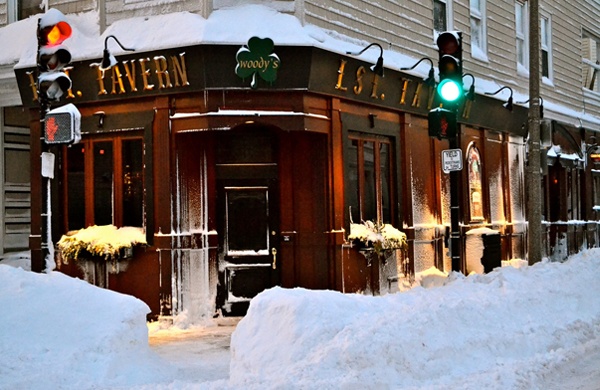 Reportedly, it took Gus Van Sant one visit to cast L Street Tavern as a location for Good Will Hunting. The director immediately saw the pub as an embodiment of the Southie spirit that defined Matt Damon's character. L Street figures into many of the film's early scenes, and the tables where the characters drank are still there, if you can snag one.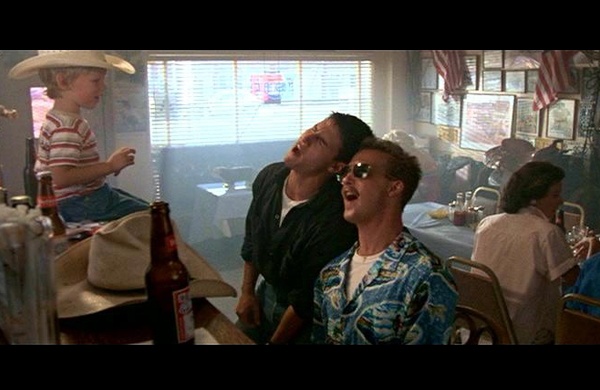 Despite a devastating fire in 2008, Kansas City Barbecue still celebrates its prominent role in Top Gun, where Goose and Maverick sang "Great Balls of Fire" at the bar and Meg Ryan called Tom Cruise a stud. Visitors can chow down on pork spare ribs or brisket—and then buy a commemorative Top Gun t-shirt to wipe their mouth.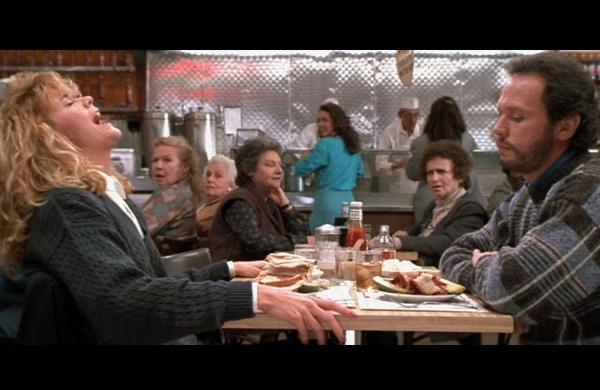 Katz's has welcomed four US presidents and countless luminaries, but Meg Ryan's fake orgasm in When Harry Met Sally remains the deli's most memorable event. If you can't decide what she's having, Katz's is famous for its towering sandwiches made with hand-carved pastrami.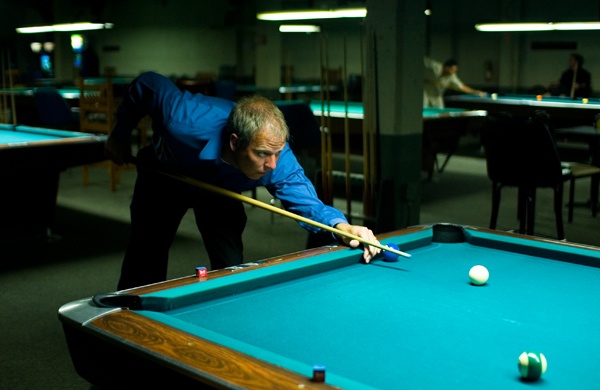 Martin Scorsese mined the real-life grit of this Chicago pool hall for 1986's follow-up to The Hustler. Paul Newman and Tom Cruise (not pictured above) filmed many of their hustling scenes here. Yet amid the real-life cast of squinty-eyed pool sharks, there's plenty of tables for casual players to enjoy a game and keep their thumbs intact.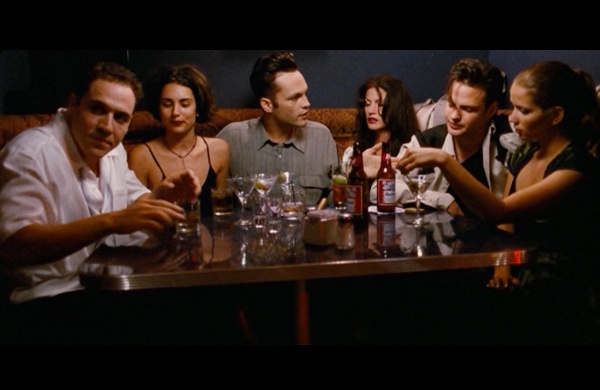 The couple that serenaded Vince Vaughn and company in Swingers still croons jazz classics in the lounge of this Hollywood landmark. Marty and Elayne perform Tuesday through Saturday nights. Get the best vantage point in one of the vintage booths, cocktails in hand.
Photos courtesy of: Buena Vista (Cocktail, High Fidelity); Miramax (Reservoir Dogs, Swingers); Gramercy (The Big Lebowski); Paramount (Top Gun); Columbia (When Harry Met Sally); Wikimedia (CC BY-SA 2.0) (Chris's Billiards/The Color of Money); L Street Tavern via Facebook (Good Will Hunting)
Fulfill your fantasies with these other lists of imaginative pitstops: