GROUPON GUIDE TO WASHINGTON-DC
9 Bars with Out-There Themes, from Shipwrecks to Stock Exchanges
BY: Eddie Carroll |
Apr 27, 2015
Themed bars have been around since at least as far back as the 19th century, when establishments lured patrons with crazy gimmicks, drink specials, and just about anything else that might separate them from the pack. In fact, at one time in New York, some bars discarded their glasses in favor of barrels of booze connected to rubber tubes. For a few cents, customers were allowed to drink as much as they could until they had to take a breath.

Such extreme measures might not fly today, but some places still walk a fine line between being a bar and being something completely different altogether. Across the country, some bars' adopted themes have evolved into their own unforgettable experiences, as much a reason for visiting as the taps and bottles behind the oak.

Below are nine of the best themed bars—places where a guy can walk into a bar and find himself somewhere else entirely.
A Speakeasy Within a Speakeasy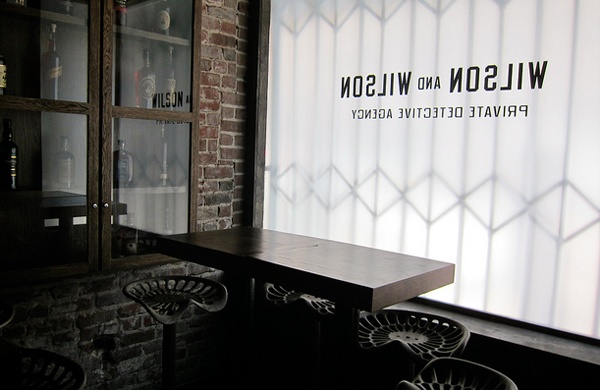 Hidden behind a door within San Francisco's famous Bourbon & Branch, Wilson & Wilson operates under the guise of a PI firm, complete with frosted-glass windows. Inside, 1920s-era wallpaper, old-school cash registers, and cocktail menus that resemble case files swirl together to create an experience plucked straight from Prohibition.
Christmas in July—and Every Other Month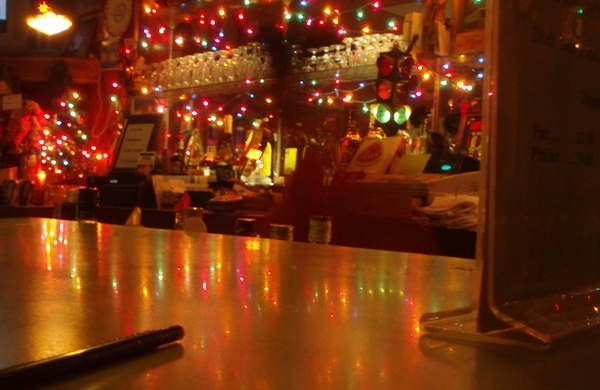 It's always the most wonderful time of the year at Lala's, where Christmas hasn't ended since 1972. That year, owner Francis Lala decided the bar looked too bare without decorations, so she left them up. Not much has changed since: colorful string lights still dangle from the ceiling and elves dance above the bar, imbuing the otherwise dim space with everlasting yuletide charm.
The Dynamic Duo's Dive of Choice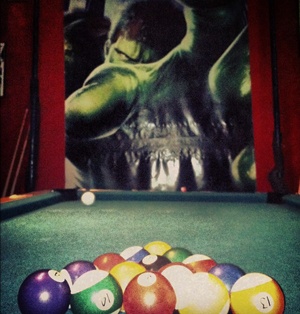 Just about every inch of wall space at Gotham City Lounge is covered in superhero memorabilia, including action figures, posters, and enough comic-book panels to adapt War and Peace as a graphic novel.
Burrowed beneath Bushwick's elevated M tracks, the bar is a bit cozy, but it packs a mighty punch—especially with its wallet-friendly shot-and-beer specials.

Refuge from the Zombie Apocalypse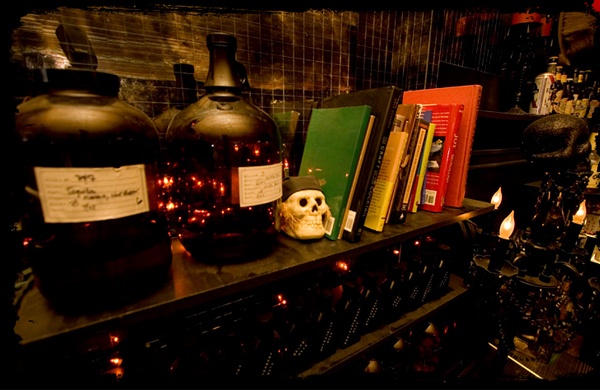 When the rest of the world is overrun by flesh-eating zombies, Donny Dirk's will still be slinging its zombie poison-infused liquors and immunization shots. Mounted zombie heads hang from the walls, emergency weapons are planted all around, and horror movies flash across the bar's TVs as reminders of mankind's looming demise.
Hidden Tiki Paradise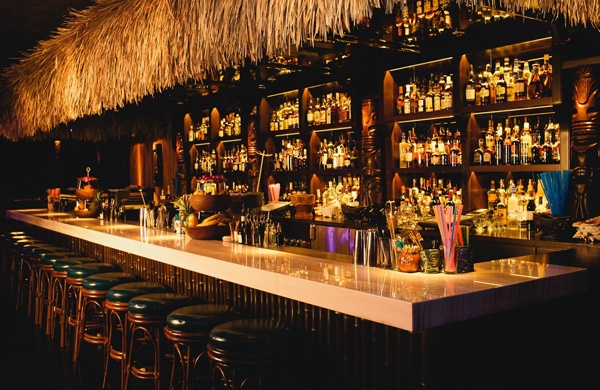 The entrance to Three Dots and a Dash is a trip in itself. Behind a secretive, back-alley door, a hallway of glowing skulls transforms a cold Chicago winter into a dimly lit tiki paradise. As dry-ice vapor spills out of treasure chests that hold $400 cocktails, servers in Hawaiian shirts and floral dresses dole out drinks in hollowed-out coconuts and seashells.
Fluctuating Beer Prices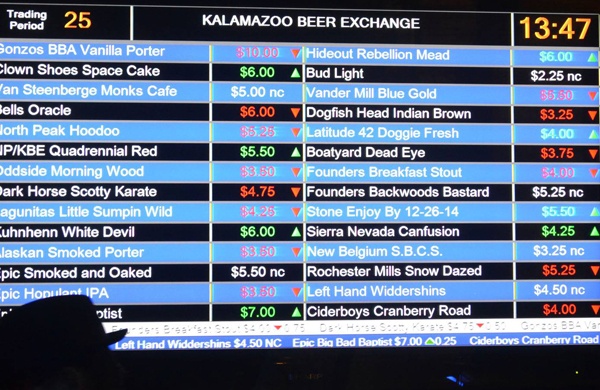 At Kalamazoo Beer Exchange, Black Tuesday would've been the start of a Great Celebration. Just like the actual stock market, the prices on KBE's 28 draft beers are based on real-time sales, leading to constant fluctuation and, yes, even crashes, when the price of a beer might drop drastically. A large screen displays all the current numbers, letting savvy investors grab their favorite brew at a discount before it spikes again.
Underwater Mermaid Shows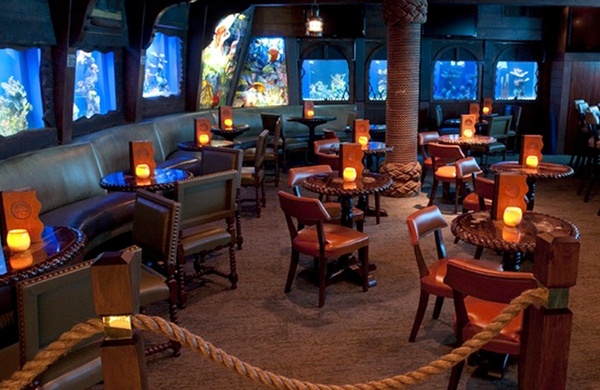 Decorated to resemble a shipwrecked Spanish galleon—complete with hemp ropes and polished driftwood—The Wreck Bar is a nautical treasure burrowed within the Sheraton Fort Lauderdale Beach Hotel. Inside, portholes peer beneath the surface of the hotel's pools, where mermaids and aquatic performers mesmerize onlookers with underwater dance moves during 30-minute shows.
Candy, Bottled Beers, and Board Games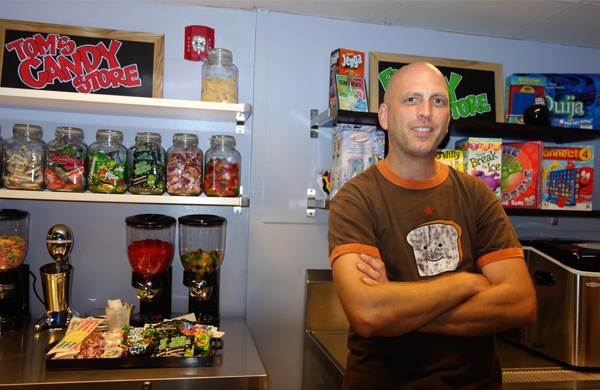 The 40-plus bottled beers qualify Thomas Foolery as a bar, but the selection of games, as well as the opportunity to turn any beer or soda into an ice-cream float, make it feel more like a giant playroom. Adding to the silliness: a daily angry hour, during which visitors can get $1 off any drink by ordering in their best angry voice, and a set of "rules" that offers discounts in exchange for goofy stunts.
Facial Hair of the Dog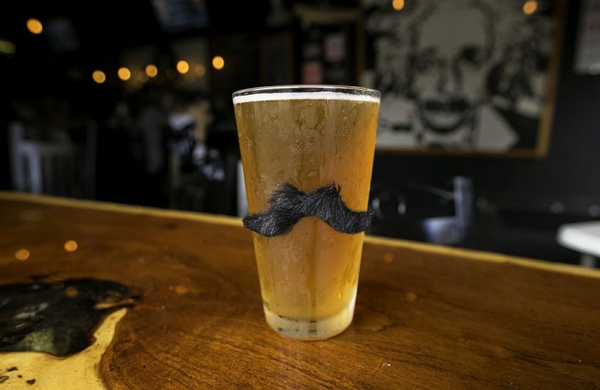 HandleBar opens its doors for people with all types of facial hair—and for those who can't grow any, there's a photo booth ready and waiting to alter pictures with choice 'staches. Bartenders, meanwhile, pass out drinks named after mustachioed celebs, and the outdoor patio lets visitors feel like smooth-faced kids again with a giant Jenga tower and a working seesaw.
Photos: Jennifer Morrow via Flickr; Jessica Jeanne via Flickr; Gotham City Lounge via Facebook; Donny Dirk's Zombie Den; Three Dots and a Dash via Facebook; Kalamazoo Beer Exchange via Facebook; B Ocean Hotel; Thomas Foolery; HandleBar | CC BY 2.0