GROUPON GUIDE TO WASHINGTON-DC
Beard-Grooming Tips from a Man Competing for America's Best Beard
BY: Mae Rice |
Sep 4, 2014
John Wayne "Duke" Formica's parents named him after actor John Wayne, which is a little ironic. Wayne was known as a clean-shaven cowboy; Formica, on the other hand, may be best known for his award-winning beard.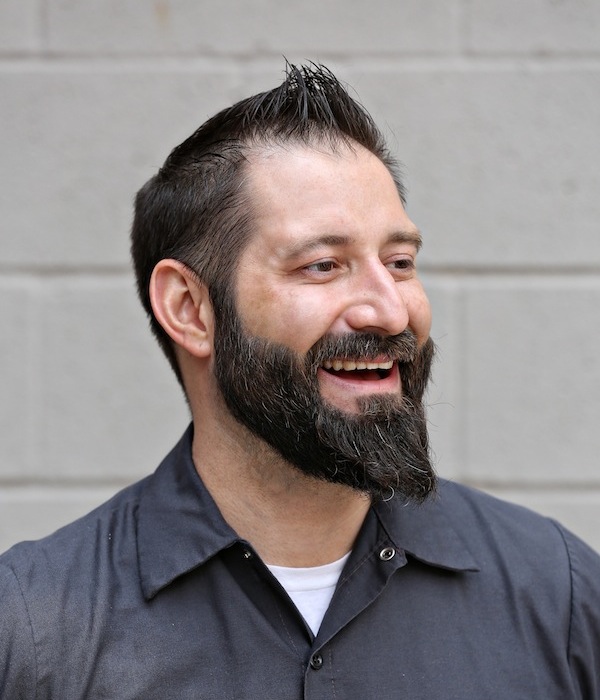 While strolling through this summer's Ribfest in Chicago, the chef—who helped launch restaurants such as Chicago's Sunda and the recently opened Yum Cha Dim Sum Parlor—entered the Man of the Year contest sponsored by Wahl, a hair-clipper company. He won the Chicago bracket with the robust beard pictured above, which was inspired by 300's King Leonidas.
Up next, he'll compete in the national bracket (conducted via online poll). If he wins, he'll receive $1,000 and star in Wahl's national ad campaign.
Until then, Formica's trying to stick with the beard style that won him the Chicago crown. He's struggling with itchy fingers, though—he's been sporting this look for more than six months.
To distract him from all the new beards he could try (he's leaning toward Tony Stark's), I chatted with him about all things beard-related.
GROUPON: You're an avid motorcyclist and do a lot of traveling. What's the most beard-filled place you've visited?
JOHN WAYNE FORMICA: I'd say San Francisco is a big one.
G: Do you have to wear a beard net in the kitchen?
JWF: No. I'm an OCD clean freak when I'm in the kitchen. I don't think I have ever had plates returned to me with hair in them. It's very rare, and it's not mine. I have my techniques down.
G: What's a good meal for a bearded guy who doesn't want to get food in his beard?
JWF: Something that isn't saucy. Stay away from soup. I'd say a great meal would be a steak. A manly meal to go with a manly beard. Or something roast—a roast meat of some kind.
G: When did you grow your first beard?
JWF: I've been growing beards my whole life. Being half-Italian, half-Lebanese—we're a hairy people. I just kind of go with it. It changes all the time. Last Halloween I was Wolverine. [This beard] was inspired by Leonidas.
G: What's your beard grooming routine?
JWF: I use Gillette ProGlide Mach 3 razors. Obviously, I use a beaver brush for lather. I have my new Wahl trimmer, so I use that, but I [also] actually use scissors. And I have to use tweezers because my hairline on my face goes all the way under my eyes.
I'm in business, I'm in media all the time. I'm ex-military, too, so I think you should always look your best. But I think you can have facial hair, be a man, and still look good in a suit. I think people have progressed a little more—or I guess history repeats, and we're going back in time. You know, a long time ago, everybody had beards. It was a sign of, I guess, maturity.
G: What tips do you have for people who want to replicate your look in the picture above?
JWF: On the sides, it's a number 2 on the trimmer. And then to get the lines, you have to use a tweezer. You can use a razor, too, but I like it to look really clean. And then really, the length? I let it go with the shape of my face, so it makes my face look a little bit longer. I just let it grow. Sometimes I trim it with scissors to even it up.
G: I've heard that people stop you in the street to compliment your beard. What's the most noteworthy compliment you've received?
JWF: People thought I was actually Hugh Jackman once. I was in my motorcycle jacket, and people thought I was him. They were doing double takes.
G: Last but not least—what are your thoughts on Abe Lincoln's beard?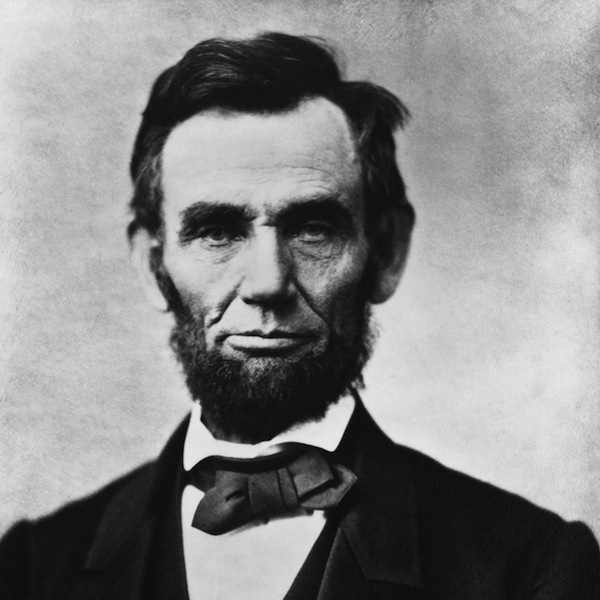 JWF: Well, Abe Lincoln is synonymous with having a beard, especially in his later life right before he became president. There's actually a story of why he grew facial hair. A little girl wrote him and said "You should grow facial hair," and he wrote her a lovely reply and started growing a beard. Because she made a comment—your face looks skinny. If you look at a picture of him without a beard, his jawline kind of shrinks a bit to his cheekbones. He had such big cheekbones!
I think it looks good. I like having the mustache with it, though. That's a little more me. I'd look horrible with just a mustache, though—it has to be the whole thing.
Photo courtesy of John Wayne "Duke" Formica
Shop for local deals at barber shops or shop Goods for personal-care products like razors, shaving cream, and trimmers.
Check out our other articles about men's fashion: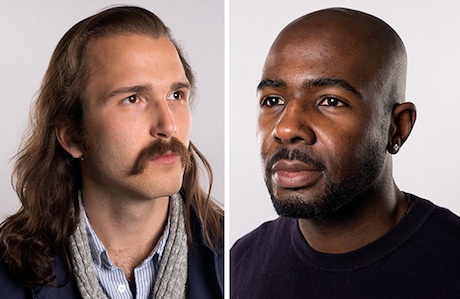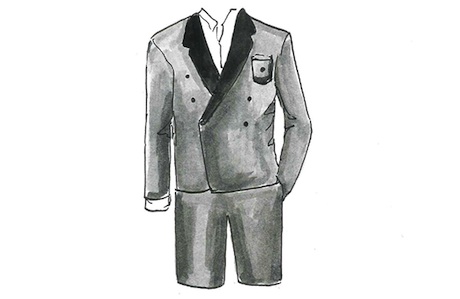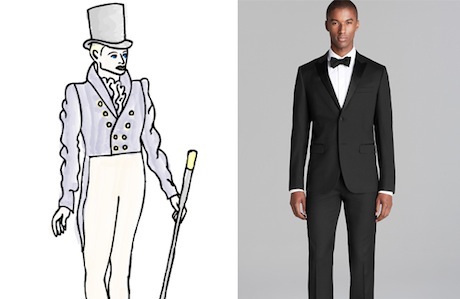 Remember When Men Wore Nightgowns?
How well do you know men's fashion history? Learn about the eras when guys wore frilled shirts to formal occasions and skirted tank suits to the beach.