Tasting Menu: Chicago Restaurant Picks from Epic Chef Matthew Pollock
BY: Halley Lawrence |
Jun 11, 2014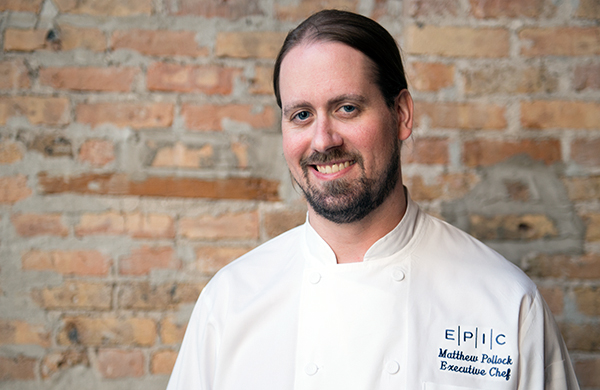 Matthew Pollock, the chef behind
Esquire
-rated
restaurant
Epic
(112 W. Hubbard St.), has deep ties to Chicago—he's a South Sider by birth, and he actually enjoys the taste of Malört. But he also has roots that run more than a thousand miles west to Colorado and Wyoming, two states where he spent some of the most formative years of his career. In Denver, he honed his chops under the guidance of
Jennifer Jasinski
, winner of the James Beard Foundation's 2013 Best Chef: Southwest award. In Jackson Hole, Wyoming, he worked alongside Jeff Drew, three-time nominee for the foundation's Best Chef: Northwest title. When Pollock returned to Chicago in 2010, he brought with him a culinary expertise born in the Midwest yet tinged with Western flavor. Today, he draws on that expertise to design new plates for the menu at Epic. Below are a few spots he searches out for some of his Chicago favorites:
PIZZA
: "On the South Side at a place called
Aurelio's
 [multiple locations]." (It's where Pollock got his first job in a kitchen.) "It's very much a part of me. It has a thin crust, cut into squares. [Most Chicagoans] have had an interpretation of it somewhere. It's a Far South Sider thing."
BURGERS:
"I like burgers at the
Paramount Room
 [415 N. Milwaukee Ave.]. You can build them as you please, and they're always nice, big, juicy."
DRINKS:
"Malört—I'm a bit crazy. How can you not love Malört? My favorite place is anywhere that has Malört."
Read the full interview. Shop for deals on restaurants in Chicago.
Photo by Andrew Nawrocki, Groupon