Chef Matthew Pollock of Epic on Pizza, Elk, and Malort
BY: HALLEY LAWRENCE | 6.11.2014 |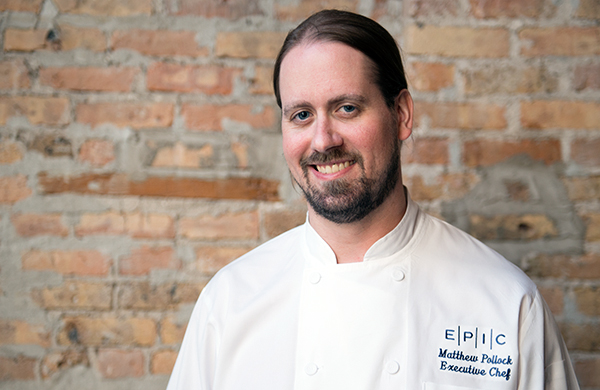 Matthew Pollock, the chef behind Esquire-rated restaurant Epic (112 W. Hubbard St.),  has deep ties to Chicago—he's a South Sider by birth, and he actually enjoys the taste of Malört.
But he also has roots that run more than a thousand miles west. If you follow those roots, you'll wind up in Colorado and Wyoming, two states where he spent some of the most formative years of his career. As a young man in Denver, he honed his chops under the guidance of Jennifer Jasinski, winner of the James Beard Foundation's 2013 Best Chef: Southwest award. In Jackson Hole, Wyoming, he worked alongside Jeff Drew, three-time nominee for the foundation's Best Chef: Northwest title.
Not everyone who influenced Pollock was a big-name chef, though. During his time out west, he also made friends who were hunters. They often brought back wild game from their trips to share, and he'd prepare the meat in creative ways.
When Pollock returned to Chicago in 2010, he brought with him a culinary expertise born in the Midwest yet tinged with Western flavor. Today, he draws on that expertise to design new plates for the menu at Epic.
GROUPON: I read that you started your career making pizzas. Where did you start out, and how did your career progress from there?
MATTHEW POLLOCK: On the South Side at a place called Aurelio's (multiple locations).
G: What's your favorite pizza in Chicago?
MP: Still Aurelio's. It's very much a part of me. It has a thin crust, cut into squares. I'm sure you've had an interpretation of it somewhere. It's a Far South Sider thing.
G: What's your favorite thing on your own menu right now?
MP: Probably the seared foie gras. It has a special seasoning, and it's served with strawberry-rhubarb jam, a drizzle of aged balsamic reduction, and buttermilk donut holes.
G: We've seen elk and buffalo on your menu. ... Why do you favor game meats, and where do you source them from?
MP: For me personally, it is all about the unique flavors. I lived out west for 12 years and had a lot of friends who would hunt everything from elk to pheasant, so they always enjoyed when I would come up with new ways to cook it that they were not familiar with. And that carried through to my menus.
The buffalo [we use at Epic] comes from a ranch in Indiana—I try to source locally. I also work with Slagel Family Farm. The lamb comes from Reister Farm in Washington.
G: What's one food trend that you see growing in 2014?
MP: I'd say lighter dishes—less meat. Less cow, especially, with the drought and pricing. Drought creates less feed for livestock, leading to lower production and higher costs. I believe people are becoming more and more health-conscious, as well as allergic to just about everything... I see vegetable-based and lower-fat dishes gaining popularity even in higher-end restaurants.
G: What's your favorite burger in the city?
MP: White Castle—no (laughs). I like Paramount Room's (415 N. Milwaukee Ave.) burgers. You can build them as you please, and they're always nice, big, juicy.
G: So what does the Epic chef like to drink?
MP: Malört—I'm a bit crazy. How can you not love Malört? My favorite place is anywhere that has Malört.
Photo by Andrew Nawrocki, Groupon
Shop Groupon for restaurant deals in your city.
Read more tips, tricks, and food stories from Chicago chefs and bartenders on the Guide.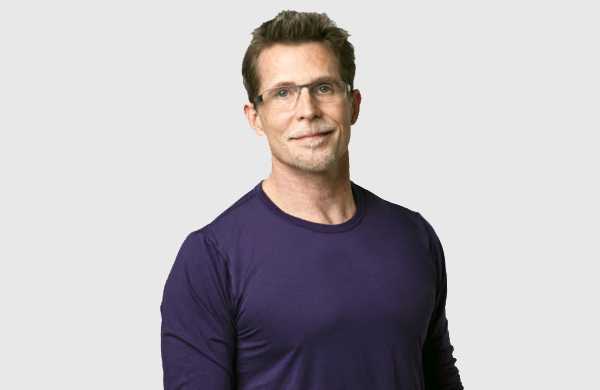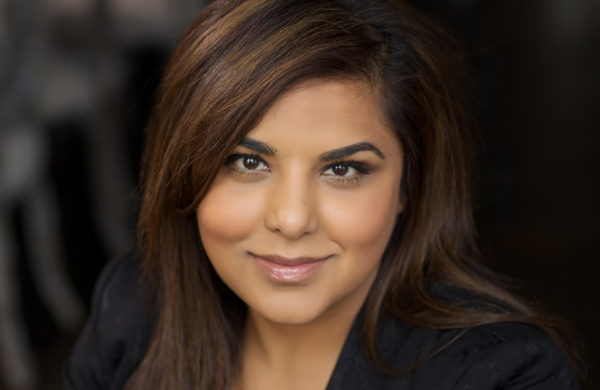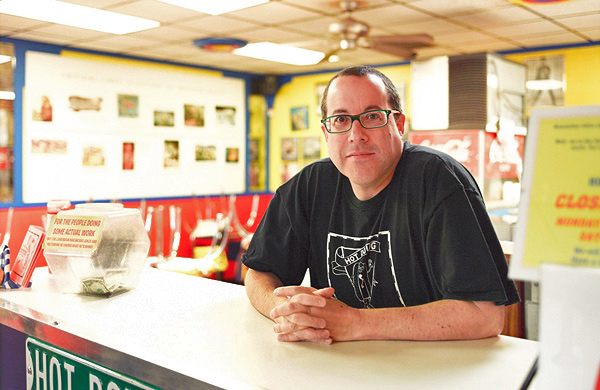 When Hot Doug Wants Hamburgers
Just because he's the king of encased meats doesn't mean Doug Sohn never craves a burger. He talked to us about his book and where he gets his Chicago food fix.
BY: Halley Lawrence
Guide Staff Writer
Halley is a Chicago writer with southern roots. When she isn't typing, she enjoys cooking without recipes and designing garments for her upcoming clothing line, Ambidestre.