Gale Street Inn: One of Chicago's Most Chicago Restaurants
BY: Aimee Algas Alker |
Mar 14, 2014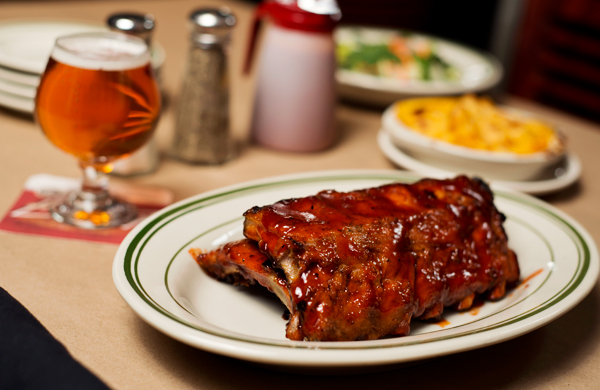 How do you find Chicago's most Chicago restaurant? You begin by taking the world's best decision-making device: the bracket. Then you combine it with Chicago's best device to represent its messy, opinionated landscape: the ward map. Some have called this pursuit "patently absurd." We humbly disagree. By taking our logic above (bracket + ward map) and extrapolating it into a larger, totally airtight algorithm, our computers have found a winner for the title of Chicago's most Chicago restaurant. See the finalists and read more about the search here. Below is one of the finalists.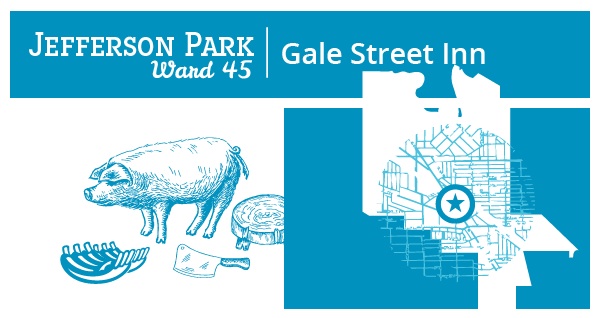 Jefferson Park is one of the most rooted neighborhoods in the city. Families stay for generations, among them the city workers who form the community's core. At least one of its restaurants has this kind of staying power, too:
Gale Street Inn
(4914 N. Milwaukee Ave.). It first opened in 1963, and it's still serving its signature ribs more than 50 years later. The interior might be updated, the menu tweaked a bit, and the location moved once—just across the street. But like the generations of families that stay firmly planted in Jefferson Park, the Gale Street Inn is immutable. How has this 50-year-old neighborhood institution lasted so long?
Is it the friendly atmosphere?
Almost everyone at Gale Street Inn, whether staff or customer, will tell you, "It's like
Cheers
in here."
Is it the food?
The eatery's ribs are cited as the best in the city by many a Chicagoan.
Is it the staff?
Turnover is low; many of the front- and back-of-house employees have remained on the payroll for more than 20 years, including the front-of-house manager Larry Coppolino and Chef Liborio Martinez and his team. Or is there something else, greater than the sum of its parts? A longtime Northsider, I'd never ventured to the Gale Street Inn for a meal; it was about time.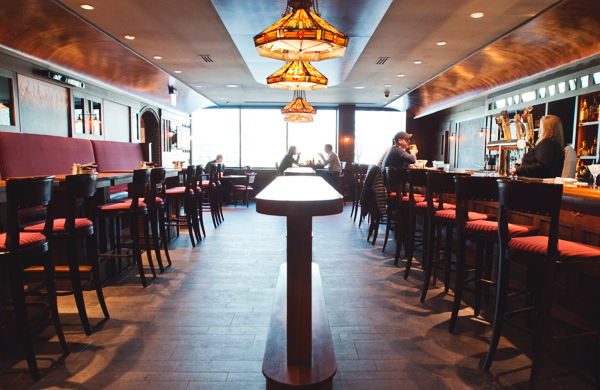 It feels like Cheers in here
On our first visit, from the moment we stepped out of our car and began walking through the parking lot, something was in the air. Our baby daughter began laughing and kicking her legs as we came closer to the front door
and we hadn't even entered yet
. This open and welcoming atmosphere seems to reverberate past the eatery's walls. Owner George Karzas works hard to foster a family atmosphere, and that means making parents comfortable as well as the kids. "We're not Charlie Trotter's but we're also not Chuck E. Cheese," he said. "Everyone feels comfortable." To wit, a newly 9-year-old boy and his extended family gathered at the table next to us to celebrate his birthday. A couple on a date sat at the table just on the other side of them, largely undisturbed. The staff works hard to keep things calm and quiet. To make the interminable time between ordering and eating more tolerable, our server brought us a small plate of oranges and maraschino cherries from the bar as an appetizer for our girl. All over the restaurant, I saw people greeting one another by name, both staff and guest. According to one longtime regular, accountant Oscar Bellechasse, this is not out of the ordinary. "In the [accounting] off-season, I'm there four times a week," he said. "It's like a second home. You'll always find someone you know in there, and if not, they'll walk in sooner or later, and if not, the staff"—and here he rattled off so many names I couldn't catch them all—"will stop by and say hello, how you doing." Even first-timers get the royal treatment. "I took some [guests from Baltimore] to Gale Street on the way in from the airport, and it was an amazing night," said fireman Rich Pinskey. "They still talk about it—and George. And George asks how they're doing too."
A hands-on owner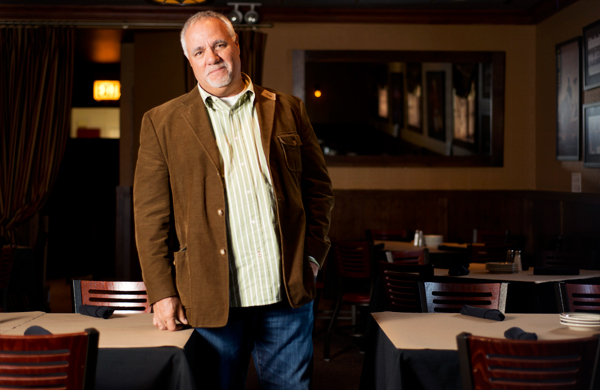 As Karzas said, "The people make the party." But he himself helps make the party, too. His personality has a magnetic force that's palpable, even over the phone. Still, he's not afraid to get his hands dirty. "I try to work hard alongside of my team," he said. "They see what hands-on ownership looks like; I've hosted, waited tables, cooked, tended bar." But then he chuckled and admitted, "But then maybe [our success has] got nothing to do with me and the fact that we have really good guests."
A big heart
George acknowledges that what got the eatery to the 50-year mark "wasn't me or my family; it was the community." And he bore this in mind when planning the restaurant's 50th anniversary celebration in 2013. Instead of throwing one big party for the Inn, George decided to host 50 fundraisers for local nonprofits over the course of the year. For him and his staff, that meant giving up their one night off each week for 50 weeks in a row. "What they did for their anniversary was…as tireless as it was selfless," said Inn regular Michael Thornton, creative director of
The Gift Theatre
. Organizing such a feat was no small task. The restaurant polled its customers for months about their favorite nonprofits, and it was the customers who became the advocates for their charities. The restaurant covered the party food and the staff, so that the $50 donations from attendees went directly to the cause. In fact, the year-long fundraising efforts were such a success, that Gale Street is continuing them on a smaller scale in 2014. Such a hands-on approach was a blessing to the charities and their organizers. Rich Pinskey, who is also the president of the
Ignite the Spirit
fund, agrees: "[For fundraisers,] we usually run around like chickens; the GSI staff pretty much took charge of everything." Tom Stanton, executive director of the
Danny Did Foundation
, has held fundraisers at many Chicago-area venues. He cited the GSI team as "the most courteous, generous, and accommodating that we've ever experienced." And he said that when the opportunity came to hold another fundraiser there in 2014, they agreed immediately. "Drawing people to an event at Gale Street is made a lot easier because of the great food," Stanton said. "People know the ribs and the history and the hospitality, so they want to come out."
Last but not least, outstanding food
Ask anyone their usual Gale Street Inn order, and more often than not, they'll cite the ribs. It's a fact that causes much consternation among barbecue purists, since GSI's ribs are roasted in the oven and not slow-smoked. George's response to
that
is again, all about the customer: "When people say Gale Street ribs are awful—how do you tell all those people who've been coming here for years that they're wrong?" Still, George and Chef Liborio aren't afraid to mix up the menu. Rich Pinskey's regular order—a full slab of ribs—took a hit when the eatery introduced its jambalaya. Now he, like Michael Thorton, orders the jambalaya—alongside a half-slab. All three guests on the Gale Street Inn episode of
Check, Please!
held the ribs in high esteem, and loved the atmosphere. And my husband, a self-proclaimed "rib guy," declared, his hands covered in sauce, "These are my new favorite ribs."
So, should you visit?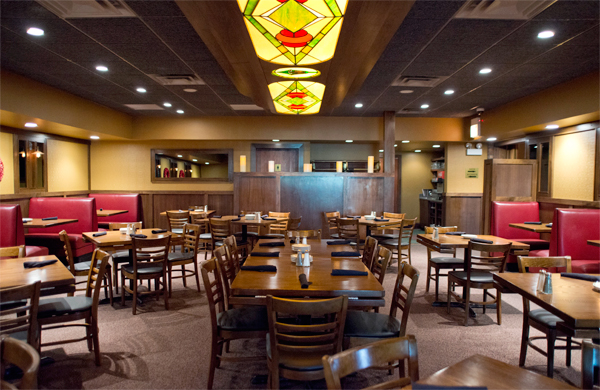 Gale Street Inn might not be your first pick for destination dining, but if you're passing through Jefferson Park, it is not to be missed. Take Rich Pinskey's recommendation and, after you pick someone up from O'Hare, stop here for a drink or a bite while you wait for traffic to die down. You'll definitely make a bunch of new friends.
Photos by Timothy Burkhart, Groupon