Chicago's Most Chicago Restaurants
BY: Editors |
Mar 5, 2014
THE PREMISE:
How do you find Chicago's most Chicago restaurant? You begin by taking the world's best decision-making device: the bracket. Then you combine it with Chicago's best device to represent its messy, opinionated landscape: the ward map. Some have called this pursuit "patently absurd." We humbly disagree. By taking our logic above (bracket + ward map) and extrapolating it into a larger, totally airtight algorithm, our computers have found a winner for the title of Chicago's most Chicago restaurant.
THE SCORECARD:
Just how did we determine Chicago's most Chicago restaurant?
Math.
And while our airtight algorithm is too complex and too secretive to share, we can divulge a few of the elements that feed into it. First, we found judges to score the finalists, Svea Restaurant and Vito & Nick's. These judges are the most Chicago Chicagoans you will ever see. Pictured from left to right below, they include a Chicago Police Officer (Renee Gonzalez), a teacher at a CPS high school (Brandon Newton), a former cab driver (Dmitry Samarov), and an aspiring hip-hop artist (Mick Jenkins).

Brandon and Dmitry evaluated the cracker-crust pizza at Vito & Nick's on the South Side. Officer Gonzalez went to Andersonville to check out the Viking Breakfast at Svea Restaurant. Mick Jenkins agreed to join our judge panel, but then disappeared, like so many votes from ballot boxes throughout Chicago's proud history. It seemed very Chicago to keep him included.
A second factor to our algorithm: the hundreds of data points our Guide writers and editors fed Groupon computers. Some of that data included answers to questions like: How long has the restaurant been around? Is it recommended by its ward's Alderman? Is the owner still involved? What does it mean to the neighborhood? Is it cash only? Are there hand-written, passive-aggressive signs posted to walls, TVs, or cash registers? Are its hours seemingly random? If you had out-of-town guests visiting, would you take them there?
And, finally, what was its score on our "How Chicago Are You?" quiz?
THE WINNER: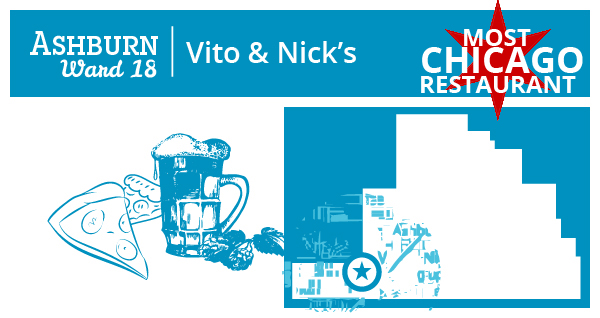 Read our in-depth profile of Vito & Nick's, Chicago's most Chicago restaurant. Below are some thoughts from one of our judges, Dmitry Samarov: a painter, writer, and former cab driver behind the blog HACK:
"Vito & Nick's is the kind of place your grandma would go to if she lived around the corner. When we got there at 8 p.m. on a Tuesday, every table save for the last booth in the back was packed with families eating pizza and drinking beer. There's absolutely no pretension to the place. You won't find a microbrew on tap, nor a flatbread on the menu."
That lack of pretension is a key Chicagoan characteristic. But what helped Vito & Nick's edge out its championship competitor Svea—another place you could maybe imagine your grandma eating—is the inherent Chicago-iness of its food. As the recent kerfuffle over thin crust vs. deep dish shows, pizza is at the core of our city's identity. It transcends neighborhood boundaries and White Sox vs. Cubs loyalties, bringing all Chicagoans together for a greasy, cheesy feast. Vito & Nick's is the winner.
THE BRACKET:

THE CONTEST:
So why have this contest?
Today Chicago has 25 restaurants awarded prestigious Michelin stars. One hundred years ago, poets proclaimed us the "hog butchers for the world." At our origins, we were named after a food, the smelly wild onions that grew at the banks of the river that now too bears its shikaakwa name.
And as a city of food, we have plenty of opinions about it. We'll order up a hot dog, but keep that ketchup away from us. We love pizza, too—thick or thin—but won't run you out of town for using a knife and fork. We have microbreweries and nanobreweries and homebrewers aspiring to be both, yet there's still plenty of Old Style and other Milwaukee macros at corner taverns and in the bleachers.
There may seem to be contradictions cutting across our cuisine. There may appear to be no consensus. Possibly, we lack a cohesion that other regional or national culinary traditions shelter and embrace.
This is all true.
Chicago is too big, too messy, and too political to have or to want just one thing. There is a North Side and a South Side. There are Cubs fans and Sox fans. There are those who will eat off Grant Achatz's tablecloths and those who won't. Our opinions on food are as jigsawed as our allegiances.
So when we wanted to find the most Chicago restaurant of them all, we turned to a symbol of our internal divisions: the ward map.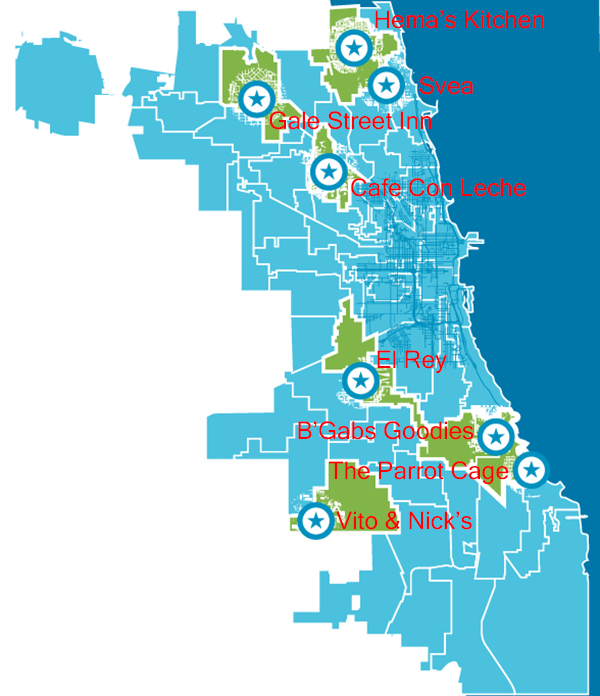 Amid its jagged lines and nonsensical partitions, we searched for restaurants that helped give each ward a sense of community—arbitrarily defined political boundaries or no. Food was an important part of our decision making, but we also talked to the people: the ones who work at these restaurants and the ones who eat there. We looked at how each restaurant represents the diverse community it serves.
We set out to find the most Chicago restaurant in Chicago. And we think we have.
Below are our eight finalists from our 50-ward, citywide search. In the next few weeks, we'll be facing them off until we have just one left.
THE QUARTERFINALISTS:
March 10: A 1930s diner reps Swedish culture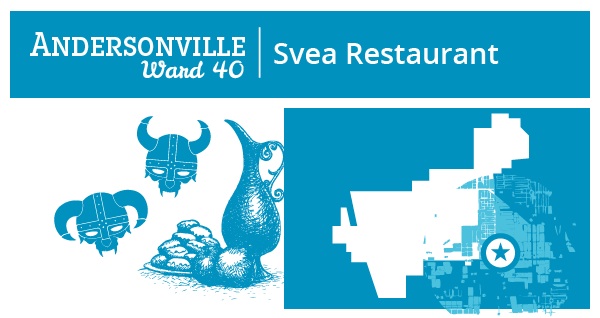 March 11: A quiet neighborhood spot wins Chicago's pizza war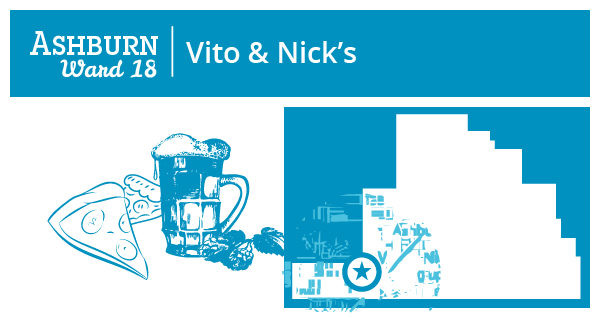 March 12: A former Cuban cafeteria fills vacant storefronts with art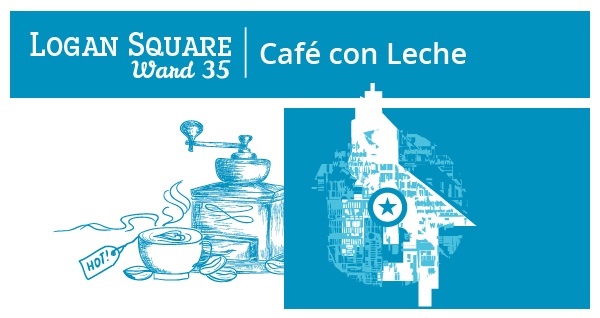 March 13: Local history with a side of ribs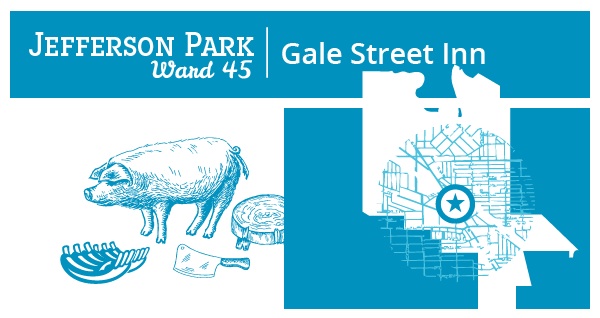 March 14: A taco spot where cops hang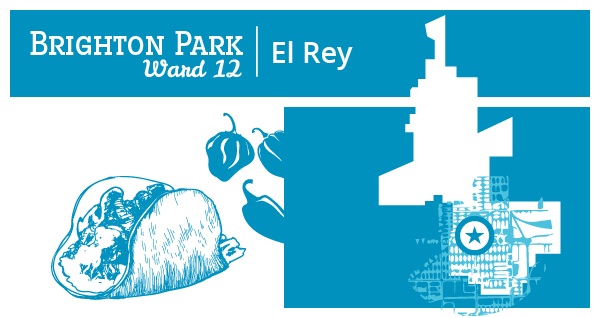 March 17: Chefs train at the South Shore Cultural Center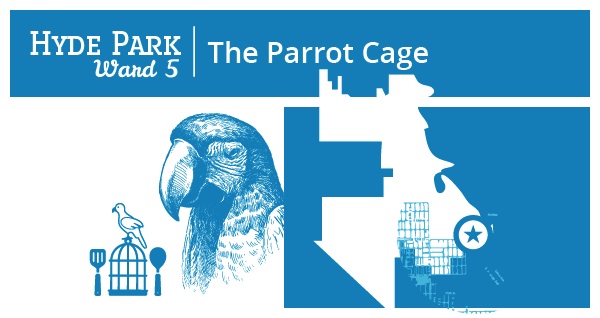 March 18: A Taste of Hyderabad on Devon Street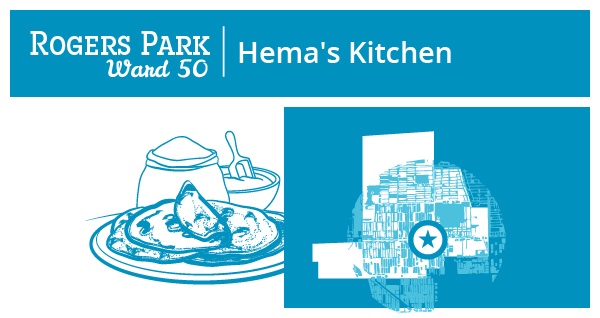 March 19: Raw vegan meals in the land of steak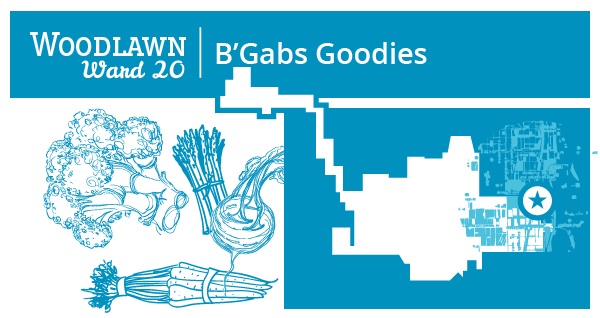 Illustrations by Greyory Blake, Groupon; photo of Dmitry Samarov courtesy Seth Anderson