GROUPON GUIDE TO WASHINGTON-DC
Three Haircuts That Will Save You Time
BY: Stephanie McDaniel |
Mar 14, 2016
It can be frustrating when you're spending more time with your blow-dryer than with your breakfast. Unfortunately, many haircuts require a lot of upkeep (and product) to look picture-perfect. But according to stylist Angela Demkiv at Coiffeur Copenhagen, there is an alternative.
"If the cut is right, it's easy to do the hair," she said.
Intrigued, we asked her what cuts were both trendy and easy to style—even if you just woke up. She told us her top three.
The Bob Cut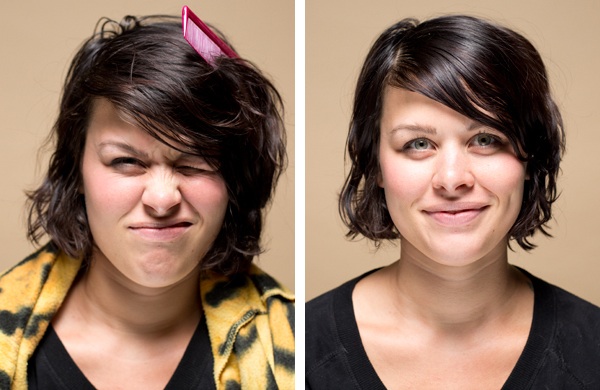 The bob is a short haircut with ends that sit right around jaw-level. You can get it even or choppy, with or without bangs. Angela likes this style because "it just lays there. You just have to wash and wear it." An asymmetrical bob is an especially modern look that seems more complicated than it really is. If it's done correctly, Angela said, "you don't have to put any products in it."
If you do get this cut, make sure to go in for a trim every month or two to maintain the right length.
Do you have the right face shape for an asymmetrical bob?
Lots of Layers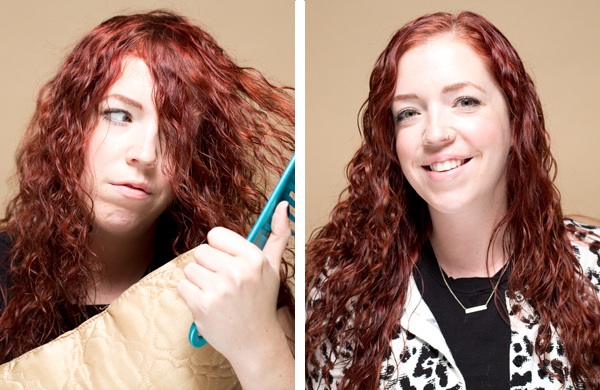 For those who don't want to part with their longer hair, layers make styling it less of a pain. They add volume and visual interest, and because they fall at different lengths, "you don't have to do much, just wash and dry."
Angela recommends using a round brush and a blow-dryer to quickly shape layered hair in the morning. Curl the hair in or out with the brush, depending on how you want the ends of your layers to move, and blow-dry to add volume.
If your hair's long enough, you might also try a quick updo—like this french braid that you can do in 90 seconds.
The Unisex Crop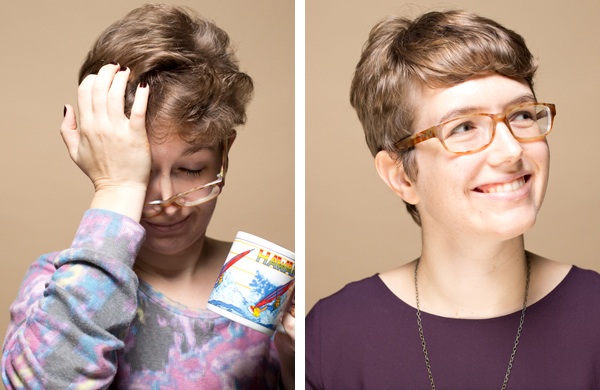 Having close-cut hair means that you can literally hop out of bed and out into the world. If you're courageous enough to try it, go for a short, neat crop or buzzcut, characterized by strands that are only 1 or 2 inches long.
To take this simple style to the next level, add a few spikes with a towel when your hair is damp, like Angela does with her own hair. Since she spends her days making hair beautiful, she wanted to keep her at-home routine simple and quick. "I don't have a brush or a comb at home," she said. "I just use my fingers for the easiest style."
Want to know about low-maintenance cuts for dudes? Check out our guide.