GROUPON GUIDE TO WASHINGTON-DC
10 American Restaurants With Rich Histories
BY: Eddie Carroll |
May 1, 2015
The American restaurant seems like an age-old institution, but in fact the word "restaurant" didn't even appear in American print until the 1820s. A little late, as far as history goes, since the concept of selling prepared food for profit can be traced all the way back to ancient Rome and China. Still, back in the early 19th century, establishments such as Delmonico's in New York and Antoine's in New Orleans quickly became the benchmarks for the country's fledgling culinary identity.

Today, some of those early institutions are still standing, and countless others have followed in their wake. Along with their food, service, and overall atmosphere, the history of these restaurants epitomize the experience of dining out in the melting-pot melting pot that is America.
Birthplace of the Burger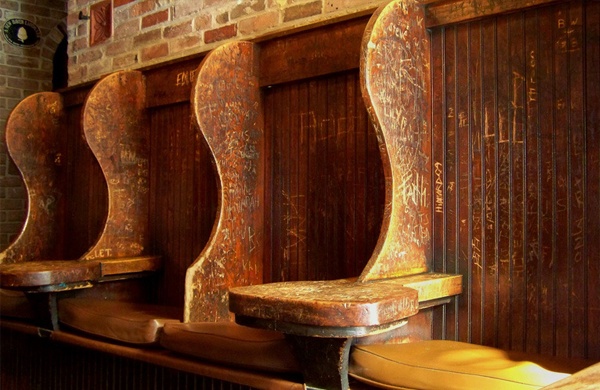 Burgers, potato salad, chips, and pie. Those are basically the only options at Louis' Lunch, which had been dishing out beef patties on white toast before hamburger buns were even a thing. As the legend goes, in 1900 a hurried customer inspired proprietor Louis Lassen to quickly slap some steak trimmings between some bread, and thus the burger was born. Tip: order yours with The Works—or rather, cheese, tomato, and onion, the restaurant's only condiments.
Frank Sinatra's Old Hangout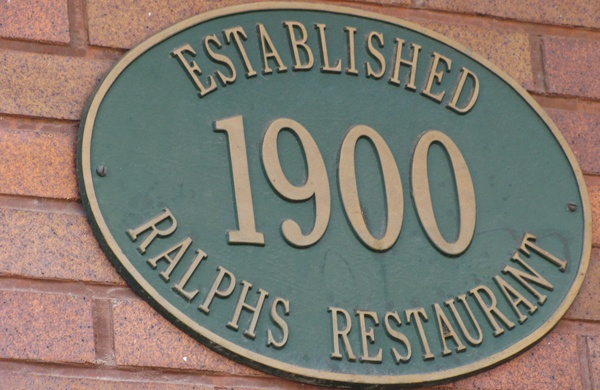 Inside a clamorous, three-story row house, the fourth and fifth generations of the Dispigno and Rubino families serve the same red sauce–slathered Italian American feasts for which people have flocked to Ralph's since 1900. As the oldest Italian restaurant in the U.S. owned by the same family, Ralph's inherent swagger and stick-to-your-ribs food has attracted guests ranging from Frank Sinatra to Taylor Swift.
Specializing in Peanut Butter and Crackers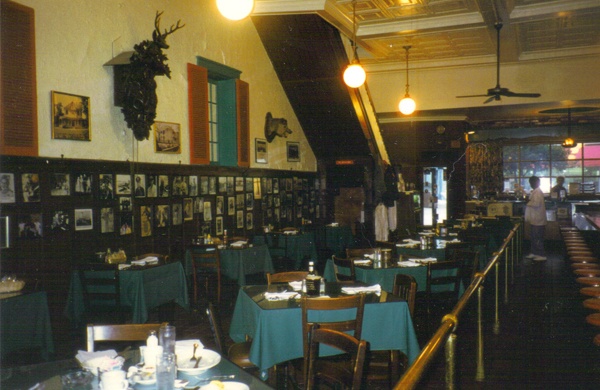 Atop every table at Weidmann's sits handmade crock filled with peanut butter and crackers. It's a tradition that started in the 1940s, when the rationing of World War II meant butter was in short supply. A diner suggested the restaurant use peanut butter as a spread, instead, and the idea stuck. Today, a local potter crafts each crock, which are also available for purchase.
No-Frills Seafood Shack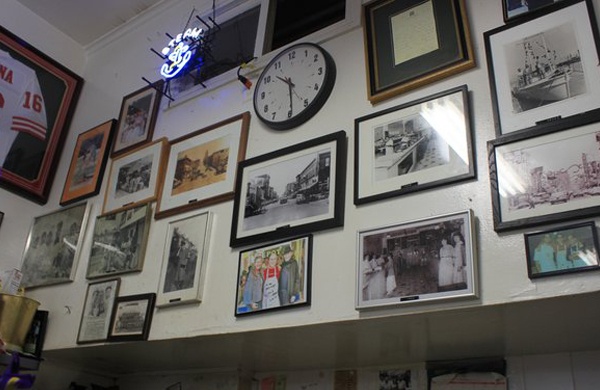 Forget individual tables: Swan Oyster Depot has one long raw bar lined with about 20 stools. Behind it, staffers shuck oysters and clams and dish out other seafood specialties, including chowders. As for the name: in the early 1900s, four Danish brothers saw their original oyster shack burn down. In search of some better luck, they named their next place after the Danish symbol of good fortune: the swan.
Pizza Pot Pies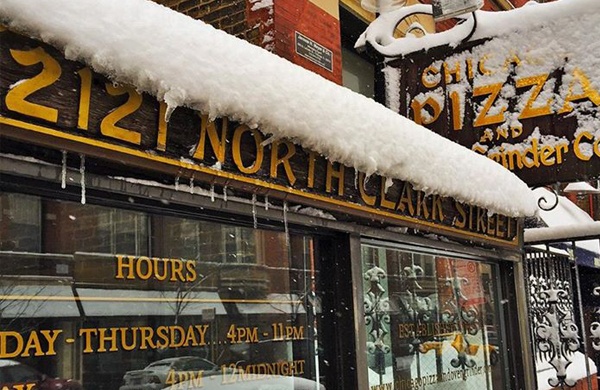 Though the restaurant itself is relatively young, what makes Chicago Pizza Oven and Grinder Co. historic is the building in which it resides: a narrow, three-story brick building, origins unknown. Still, in a world increasingly dedicated to counting calories, CPOG is a throwback to the days when a stick of butter was a garnish. Its specialty is not Chicago's traditional deep-dish, but rather pizza pot pies crafted from Sicilian bread and homemade sauce. While visiting, take a look across the street: you'll have the same view as Al Capone's stakeouts did on February 14, 1929—also known as the St. Valentine's Day Massacre.
Link to the Wild West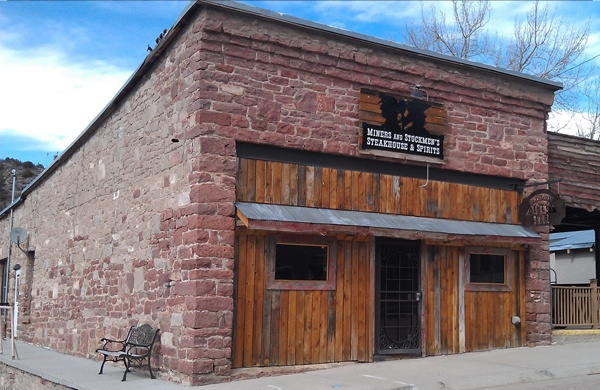 Behind its secretive exterior of brick and weathered wood, Miners and Stockman's rewards the curious with old-school meat-and-potato meals built around perfectly cooked steaks. Located in the oldest incorporated town in Wyoming still in existence, this softly lit steakhouse sports a bar back that was handcrafted in Germany during the 1860s. Its mirrors are a little more recent, though; Wild West shootouts riddled the old ones with bullet holes.
Colonial Treasure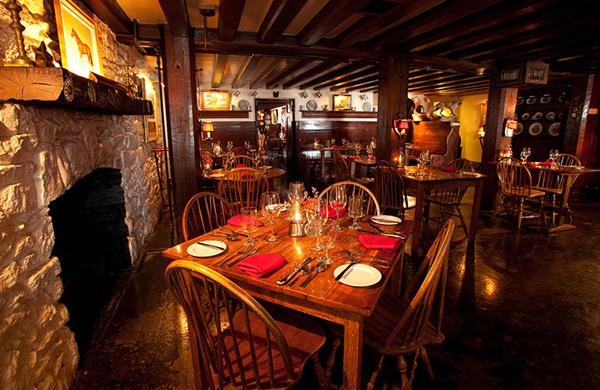 With its thick fieldstone walls, large stone fireplaces, long oak tables, and hand-hewn beams, Red Fox Inn and Tavern doesn't seem to have aged a day since it was built in 1728. Presidents and war heroes have passed through this establishment, which also served as a medical center during the Civil War. Today, you can eat some of the same dishes they were serving 300 years ago, including peanut soup—a staple of the Colonial Virginian diet.
American Standard
Antoine Alciatore opened his namesake at the age of 18. Five generations later, Antoine's remains one of Nola's finest jewels. Its grand entryway invites guests inside, where each of the 14 different dining areas has its own story to tell. Popes, presidents, and celebrities have all indulged on the French-Creole cuisine, including the Oysters Rockefeller, which were invented by Antoine's son and named for the richness of their sauce.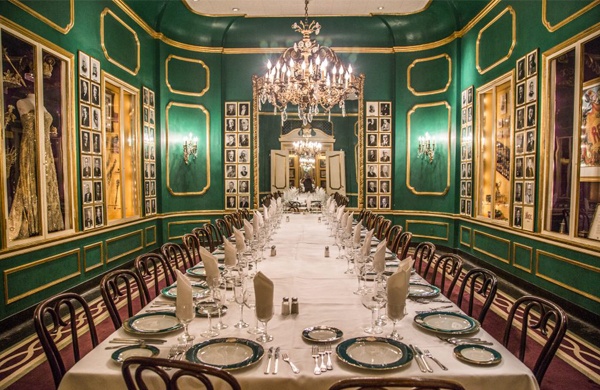 Cheap Bowls of Chile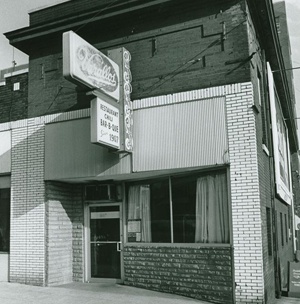 Getting lunch for under $5 may seem like a fantasy in today's world, but at Varallo's Chili Parlor, that's been the reality for over a century.

As a travelling violinist from Italy named Frank Varallo played his way across South America, he received a recipe for soup from one of his host families. He dubbed that spicy creation "chile," and it became the foundation for his restaurant's most filling meal.





Clay Pipes and Mutton Chops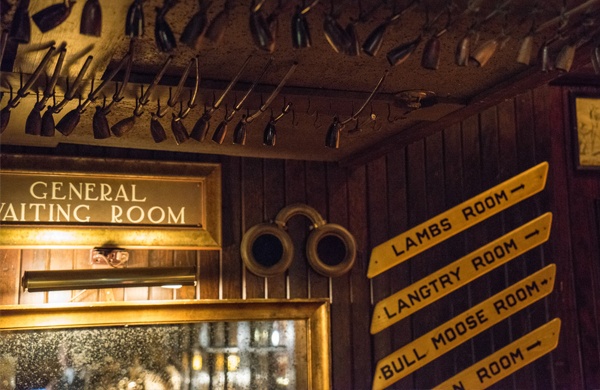 Inspired by a tradition that began in 17th Century England, Keens has the largest collection of churchwarden smoking pipes in the world. Some 90,000 of them hang from the ceiling here, including ones that belonged to Babe Ruth, JP Morgan, and Albert Einstein. Framed paintings and other paraphernalia further brandish the restaurant's history, though the mutton chops are Keen's main attraction—and have been for more than a century.
Photos: Louis' Lunch; Jeremy Thompson via Flickr; Chicago Pizza & Oven Grinder Co. via Facebook; Swan Oyster Depot; Weidmann's Photo Wall; Miners and Stockman's via Facebook; Red Fox Inn & Tavern; Antoine's; Varallo's via Facebook; Edsel Little via Flickr (CC BY-SA 2.0) | CC BY 2.0
Continue cross-country with these other lists of America's best food-and-drink spots: