How to Wear Marsala, Pantone's Color of the Year, All Year Long
BY: Favin the Maven |
Jan 21, 2015
When I heard the announcement about marsala, Pantone's Color of the Year for 2015, the first thing that came to my mind was Italian food. And I wasn't the only one.
"Some people find the name off-putting," said David Yassky, fashion director of Groupon's sister site, ideel. "It reminds them of the food, like chicken marsala. But it's more or less merlot, which is much more melodic sounding."
Regardless of what the name sounds like, it's a beautiful color I can't wait to wear. But my second worry about it is just how seasonal it feels. In my mind, marsala makes perfect sense for fall and winter. But how does this deep, spicy red work during spring and summer, when everything is pastel and bright? I talked to David and to Kat DeJesus, a makeup artist with FactorArtists, to figure out the best ways to wear the color year-round.

In your wardrobe ...
"In fall and winter, it's quite easy to wear," David said. "[For] winter and holiday season, I like wearing it with rich, deep colors. I think navy is my favorite, followed by black, and then a charcoal gray or slate.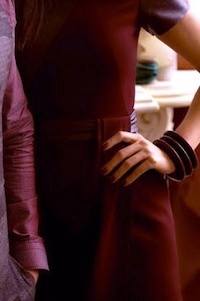 "In fall, because you're still transitioning from summer, I think it looks great with a camel or a khaki color. … I can see a great marsala sweater or cowl neck with a camel skirt." He also mentioned the idea of a marsala-tinted suit, which kind of blew my mind a little bit.
David's tips for making marsala work in the spring and summer were very different. He recommends wearing it in accessories or bottoms "so that it's not as close to your face." He suggested jewelry, handbags, shorts, summer-weight skirts, and even pumps.
As far as what summery shades to pair it with, there are two options. If you're into more classic color palettes, stick with the basics: "Anything goes with black and white. White for sure." But if you're game for something a bit edgier, you can really get creative. "I like it with a minty teal, it looks really interesting," David said. "I've also seen it next to a mustard-y color or a rich yellow. It's a little more of a statement."
In your makeup routine …
Kat also equated marsala with food. "I think cranberries and pomegranate. I think of a lighter, fresh red wine and curry sauce. Yum!"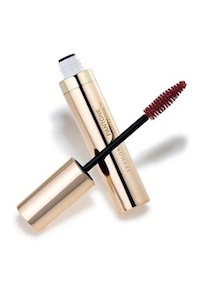 Because of its softness, she said it's the ideal color for rocking a monotone makeup look in fall and winter. Yup, that's right, marsala eye shadow and lipstick can be worn together!
For spring and summer, she, like David, thinks that marsala pops beautifully against blue-greens. "I love the pairing with turquoises and blues. This just looks like expensive jewels." She recommends a sheer berry lip gloss with a light wash of turquoise eye shadow and a brown-plum blush.
Luckily, most people should be able to have fun playing around with Marsala this year. "[It's] such a warm, organic color that literally looks good on everyone," Kat said. David agreed: "I think because … it has a blue and a red base to it, it actually does work with all skintones. Marsala looks great on everyone."
Inline images courtesy of Pantone's Facebook page.
Learn how to accessorize with the rest of the rainbow: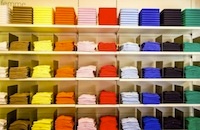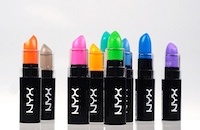 BY: Favin the Maven
For me, both beauty and fashion need to be accessible and not intimidating. I love a great deal and a good DIY beauty treatment. I pride myself on trying new trends, being open minded and getting a great treatment without breaking the bank. In the name of beauty I will try anything once.