Infuse Your Vodka for a Better Bloody Mary
BY: Lisa Ladehoff |
Jun 12, 2014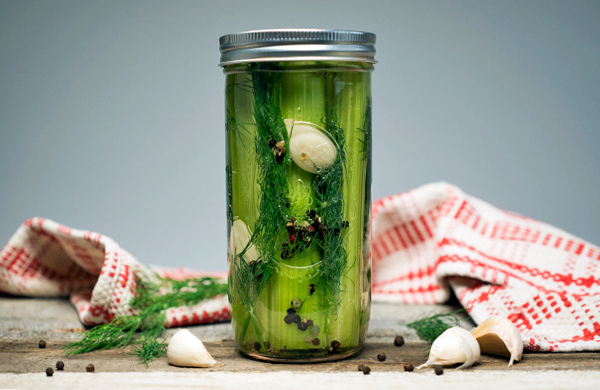 An exceptional bloody mary is mostly in the mix—mostly. Making a great mix takes practice and lots of tinkering, and it's largely just a long list of personal preferences (I love horseradish; you hate horseradish). But making them at home widens your options a little. If you're not one for the tinkering, just buy some
McClure's Pickles bloody-mary mix
, available at Whole Foods. Anyone who's had it will almost certainly agree it's the best bottled mix you can buy. Tinker with your vodka instead by infusing it. For my vodka infusion, I don't add any spicy components because I'm a wuss when it comes to spice (plus I usually add sriracha to the mix). You can certainly add jalapeños or other peppers, but wait until the final day of the infusion to add them—the spiciness of the pepper is absorbed quickly into alcohol and can rapidly become overpowering. After about five to seven days, when the celery has lots most of its color, it's likely as tapped of flavor as it'll get. Strain the stuff out and pour the vodka back into its bottle (if you remembered to save the bottle, unlike me), or just pour it straight into the glass over ice before stirring the mix in. Mine was aromatic and vegetal, and I used horrible, cheap vodka—you can probably do better.
Better Bloody-Mary Vodka
750 mL bottle of vodka of your preference 5–7 stalks of celery, chopped to fit into the bottle you're using (I recommend a large Ball jar) 3–5 garlic cloves, gently smashed with the skins removed 3–5 stalks of fresh dill 1/2 tbsp. of whole black peppercorns Add all ingredients to a large jar, and fill with vodka. Shake twice a day, every day, and store in a cool, dry, dark place like a cabinet for at least 4–5 days.
Photos by Andrew Nawrocki, Groupon; graphic by Lisa Ladehoff, Groupon
Shop for local deals in beer, wine, and spirits.
Looking for more DIY? Check out more cocktail coverage or a couple of our boozy DIY stories.
This Is Not a Jell-O Shot
OK, it sort of is. But better. Learn how to make a craft cocktail, add gelatin, and change a few people's minds about what's usually an unpalatable novelty.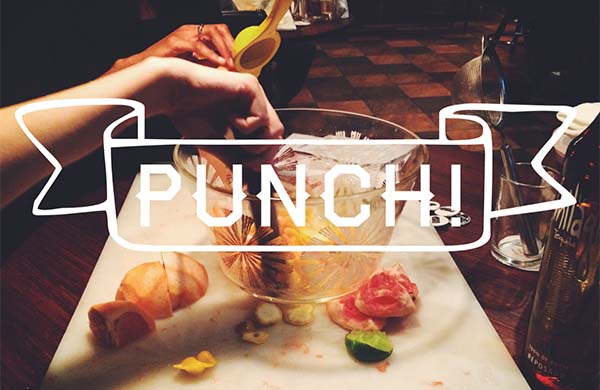 How to Make a Bold, Boozy Punch
Want to entertain and get a crowd drunk, but don't want to be shaking cocktails at your own party all night? The answer is punch. Glorious, boozy punch.