GROUPON GUIDE TO LAS VEGAS
Seven Las Vegas–Inspired Manicures
BY: Kelly MacDowell |
Jul 16, 2015
Whether you're clutching a royal flush, slathering on SPF at the pool, or inventing a secret handshake with Wayne Newton, your fingers will be on full display during your Vegas vacation. So your first stop should be to one of the top-notch Las Vegas nail salons for a fresh manicure.
For inspiration, we shuffled through Instagram feeds and Pinterest boards to find seven incredible manicures for travelers of all types. Scroll through to pick one that best suits your sense of adventure.
If you want to ruffle feathers at the Flamingo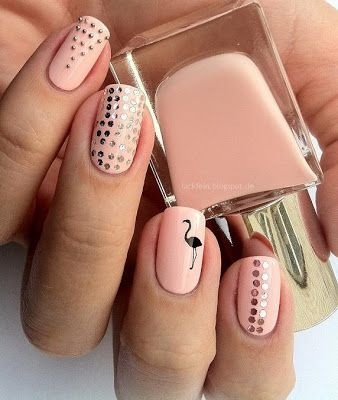 Photo courtesy of lackfein via Pinterest
The pale-pink polish nicely balances the glitzy embellishments, which give a nod to the hotel's art-deco ambiance. Plus, that mini flamingo is freakin' adorable.
If your favorite chill spot is the pool at the Paris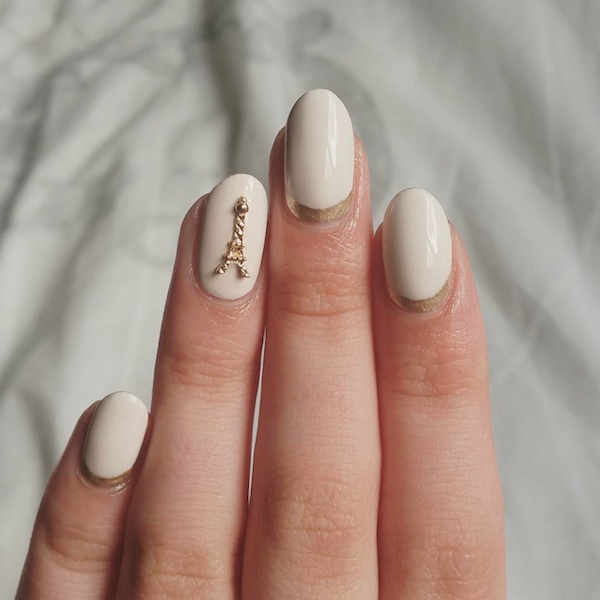 Photo courtesy of Instagram user rebeccaallen91
This mani would look on point clutching one of the hotel's frozen vodka lemonades, especially considering the ivory polish is a perfect match for the oversize planters surrounding this garden-themed pool.
If you plan to sidle up to a poker table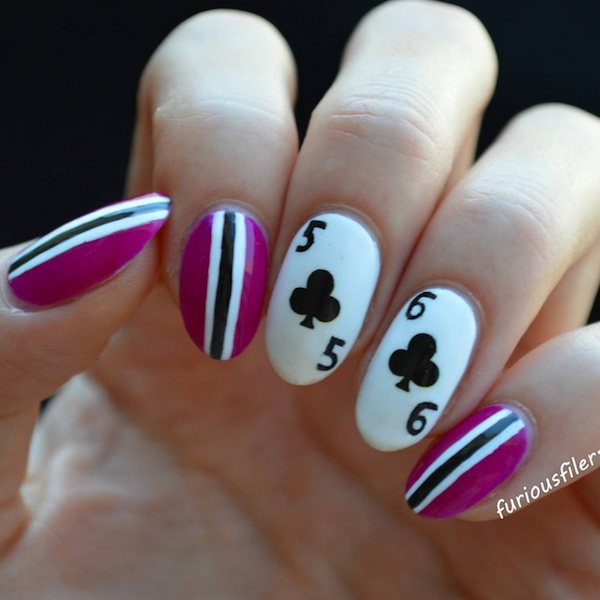 Photo courtesy of Instagram user furiousfiler
Considering all the designer shades and blinged-out headphones spotted at the World Series of Poker tournament every year, accessorizing is clearly part of the game. Just be sure to customize this manicure with your own lucky cards.
If you want Lady Luck on your side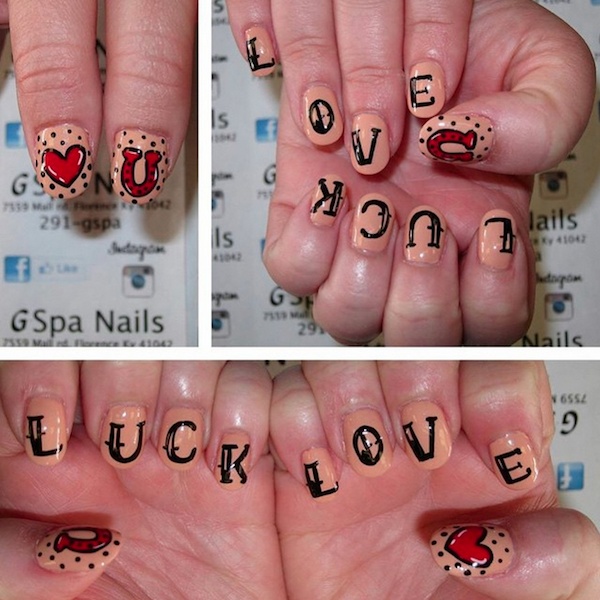 Photo courtesy of Instagram user gspanails
Give her a shout-out with this vintage-inspired manicure. Two thumbs up for the horseshoe painted on the thumbnail.
If your favorite landmark is Vegas Vic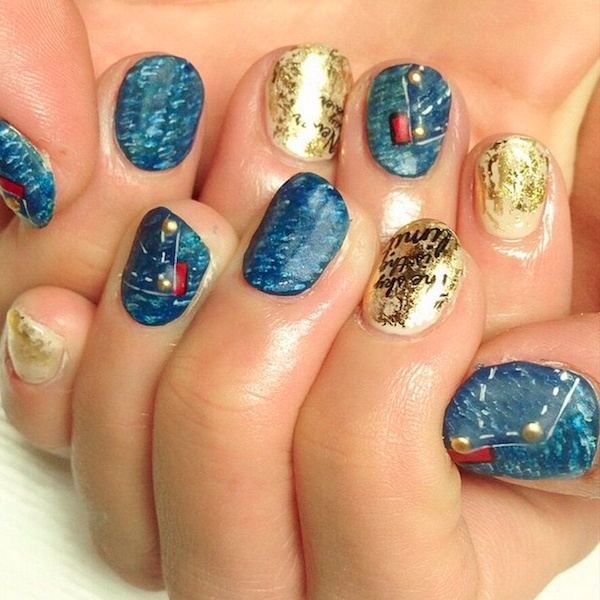 Photo courtesy of Instagram user hnailoffice
The denim detailing and shiny gold accents on this manicure are a dead ringer for the outfit that cowboy has been wearing since stepping foot in front of The Pioneer Club in 1951.
If you want to live large at the Luxor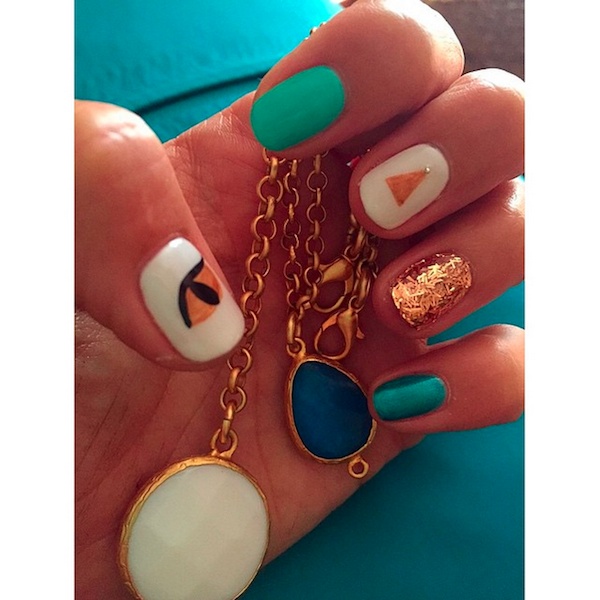 Photo courtesy of Instagram user jvhantres
The gold bead topping this pyramid reminds us of the beam of light that shines from the Luxor's apex, and that eye looks like it was lifted from the replica Sphinx guarding the hotel's entrance.
If you made sure to pack your blue suede shoes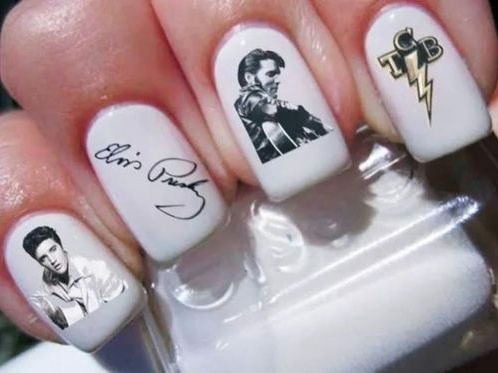 Photo courtesy weheartit via Pinterest
What's a trip to Vegas without Elvis? Luckily, you won't have to find out when you're rocking this manicure.