Make Pasta Without the Stove
BY: Katie Cortese |
Jun 26, 2014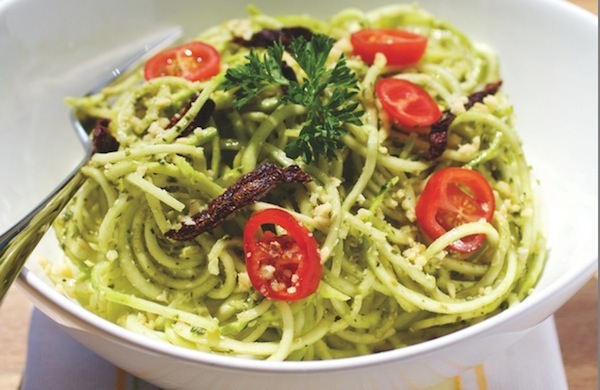 Eric Brent, the creator of
HappyCow
, has eaten his way through more than 50 countries. He named
Rawlicious
, a vegan eatery in Canada, as
one of his favorite places to dine in the world
. And the dish that stayed in his heart long after he returned to the States? Zucchetti pesto. Below, Brent shares the recipe, which can also be found in his new book,
The HappyCow Cookbook
, which was released this month.
Zucchetti Pesto
Serves:
4 This recipe is a great way to satisfy your pasta craving without feeling guilty! A tool called a spiralizer is used to turn zucchini into noodles—they look so much like spaghetti it might even fool a few people! 6 medium-size zucchini 1/4 cup sun-dried tomatoes 1 cup Rawlicious Pesto (recipe follows) 10 cherry tomatoes 1 sprig parsley Peel the zucchini and create the zucchini noodles by pushing them through a spiralizer. Slice the sun-dried tomatoes and cherry tomatoes. Toss the zucchini noodles with pesto. Garnish with parsley.
Rawlicious Pesto
Makes:
1 1/2 cups 1 1/2 cups basil 1 cup spinach 1/2 cup olive oil 1/3 cup lemon juice 1 1/2 cloves garlic 1/4 tsp. sea salt 1/4 tsp. pepper 3/4 cup sunflower seeds (soaked 4–6 hours and drained) Add all ingredients, except the sunflower seeds, in the food processor and blend until thoroughly combined. Add sunflower seeds and combine once more. Remove and store. The pesto will keep in the fridge for 4 to 5 days.
Photo courtesy of Rawlicious
Hungry for more? Check Groupon for deals on vegan and vegetarian restaurants in your city, or take a look at these other animal-free recipes.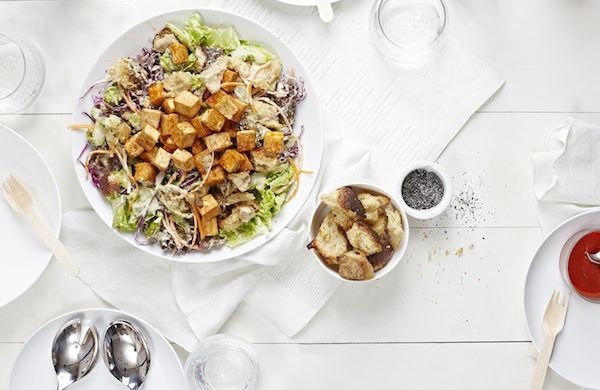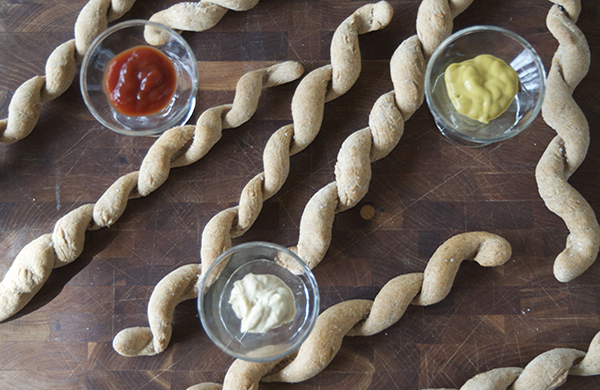 BY: Katie Cortese
Guide Staff Writer
Friend to animals and craft brews.
Vegetarian Restaurants Deals