Chicago Michelin Stars for 2015
BY: Editors |
Nov 11, 2014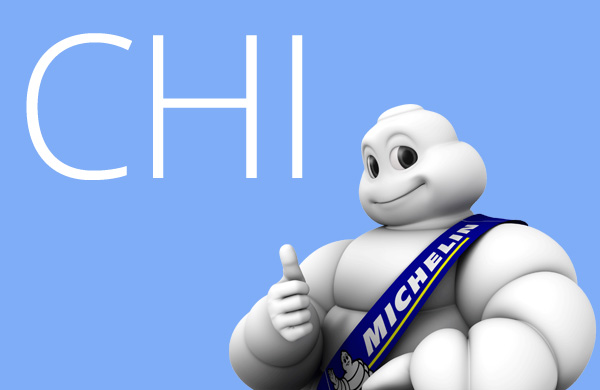 Move over, Grant Achatz: there are now two three-star chefs in Chitown. With the elevation of his West Loop eatery Grace, former Alinea chef de cuisine Curtis Duffy joins his former boss at the top of Michelin's list. Read on for the full list of starred restaurants, plus some trends and highlights.

Three Stars:
Two Stars:
One Star:
But what does it all mean?
Chicago finally has a second three-star restaurant. Michelin inspectors elevated West Loop eatery Grace to the coveted slot.

Next got snubbed—again. Though Grant Achatz's flagship Alinea retained its three-star status, inspectors continue to ignore his second Chicago restaurant. Inspectors have reportedly had difficulty scoring tickets to the culinary hot spot, where the menu completely changes every couple of months, making evaluation difficult.

42 Grams jumped straight to two-star status. It's unusual for inspectors to give out double stars in a restaurant's first year. They clearly saw something special in this Uptown BYOB spot, which opened in January.
Bib Gourmand:
Besides the star ratings, Michelin also dishes out Bib Gourmand awards to restaurants deemed to offer good food at moderate prices. Here are their picks for this year: