GROUPON GUIDE TO WASHINGTON-DC
A Sexy Living Expert's Menu for the Most Romantic Dinner Possible
BY: Colleen Loggins |
Jun 2, 2015
For centuries, humans have turned to food in an effort to spice up their love lives.
But can aphrodisiac foods really increase your sexual appetite? Spoilsports such as The Journal of Sexual Medicine and the FDA say it's not possible, but Appetite for Seduction's Shani Delamor disagrees.
The self-proclaimed Sexy Living Diva and her husband teach couples how to use aphrodisiac foods to reignite the spark during intimate Manhattan cooking classes. While Shani explains why certain foods are thought to be aphrodisiacs, couples sip wine and create romantic dinners full of arousal-boosting ingredients.
Here's how to create one of Shani's sexy meals at home.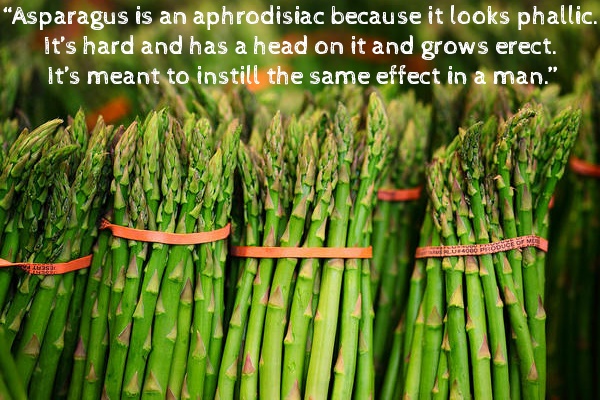 Why It's Sexy: Asparagus is the key ingredient here. French couples used to dine on three meals of asparagus the day before their wedding in an effort to increase their libidos for the wedding night.

In addition to its phallic appearance, asparagus contains energy-boosting nutrients and aspartic acid, which neutralizes excess ammonia in the body. Excess ammonia can lead to fatigue and sexual disinterest.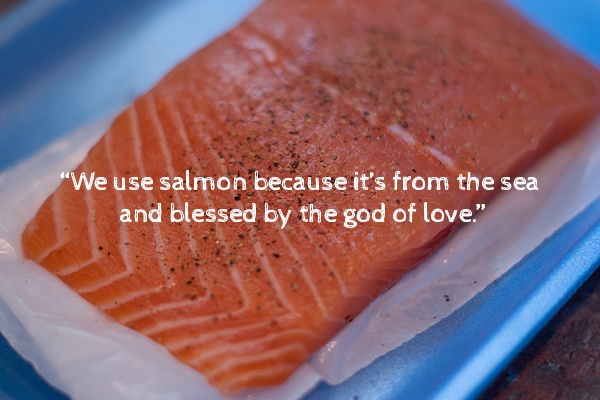 Why It's Sexy: The second course boasts honey, salmon, and strawberries. Honey contains boron, a trace mineral that increases the level of sex hormones in the body, as well as nitric oxide, which is released in the blood during sexual arousal.

"We use salmon because it's from the sea and blessed by the god of love," Shani said. Venus is also associated with heart-shaped strawberries, whose shape make them perfect for feeding significant others.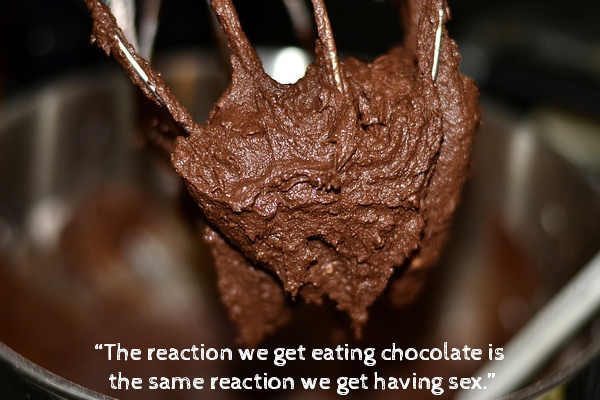 Why It's Sexy: This dessert incorporates chocolate, coffee, and red-pepper flakes.

"Chocolate is actually a legit aphrodisiac, not just a fable," Shani said. The famous aphrodisiac contains the neurotransmitters serotonin and anandamide, which contribute to feelings of euphoria during sex.

Coffee, along with chocolate, contains caffeine, a stimulant that increases heart rate and blood flow. It also may give you the energy to have sex. Red-pepper flakes are made from chili peppers. These stimulate endorphins, increase heart rate, boost blood flow, and make you sweat, mimicking a state of arousal.
Photos: Green Asparagus by Sharon & Nikki McCutcheon under CC BY 2.0; Salmon Dinner-2 by Gwen under CC BY 2.0; Chocolate Frosting by Marcy Leigh with text added under CC BY-NC-ND 2.0
Check out some related reads: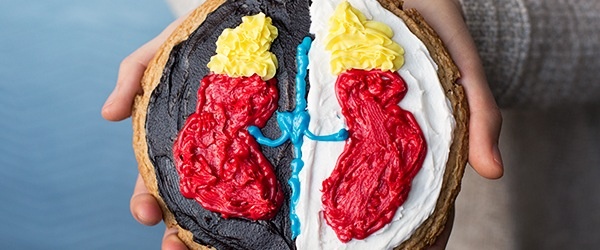 Why give a gift from the heart when you can give one from your real love epicenter: your adrenal glands.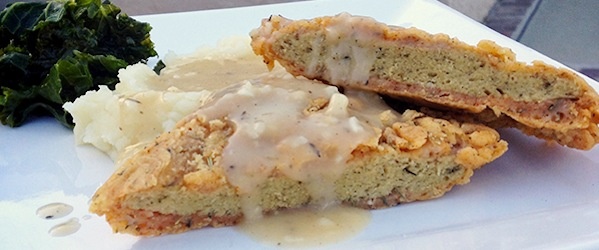 Blogger Brian L. Patton (aka The Sexy Vegan) definitively determines the sexiest fruit, spice, utensil, dinner date, and other sexy food items.