GROUPON GUIDE TO WASHINGTON-DC
Knee Socks That Are Surprisingly Stylish, Expectedly Long
BY: Amelia Buzzell |
Sep 18, 2014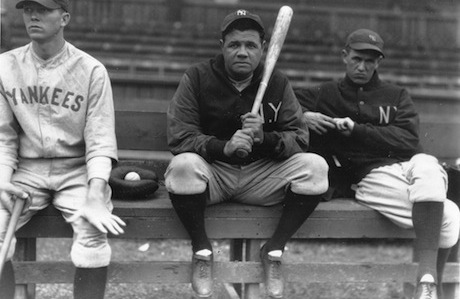 Knee socks are the perfect summer-to-fall
accessory
: not as warm as tights yet still cozy enough to stave off those early autumn chills. The versatile garment has been around in one form or another for centuries, from the silky versions that bridged the gap between a nobleman's britches and his shoes to the wooly socks we now associate with school uniforms. Thinking of incorporating knee socks into your wardrobe? We threw together a few looks that take a cue from our favorite kneesock models, both real and fictional.

Inspiration #1: Benjamin Franklin
Sheer, ruffled stockings emulate Revolutionary War–era legwear trends for men. Top them off with a modern, edgy buckled shoe, plus a dress with a keyhole that probably won't attract any lightning.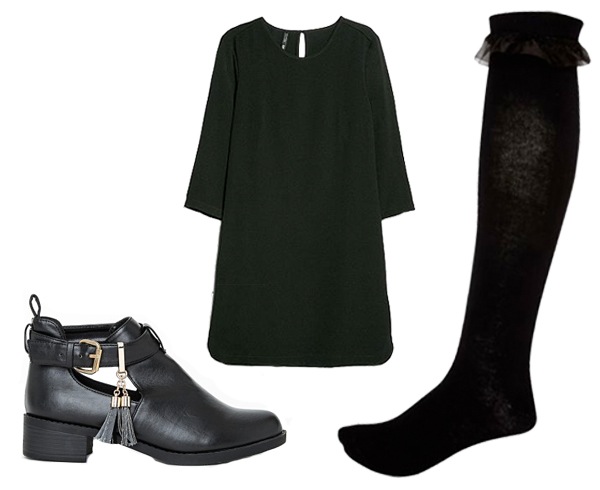 Black frill trim knee-high socks, River Island ($12); Holly cut-out tassel ankle boots, Missguided ($56.98); keyhole-detail dress, Mango ($32.46)
Inspiration #2: Velma Dinkley
The
Scooby-Doo
detective's signature knee socks were practical enough to outrun monsters and crawl around looking for clues, but a pair of soft cashmere socks will probably suit non-sleuths just fine. Wear them with chunky red shoes to echo Velma's usual kicks, and add a necklace shaped like a magnifying glass—just in case.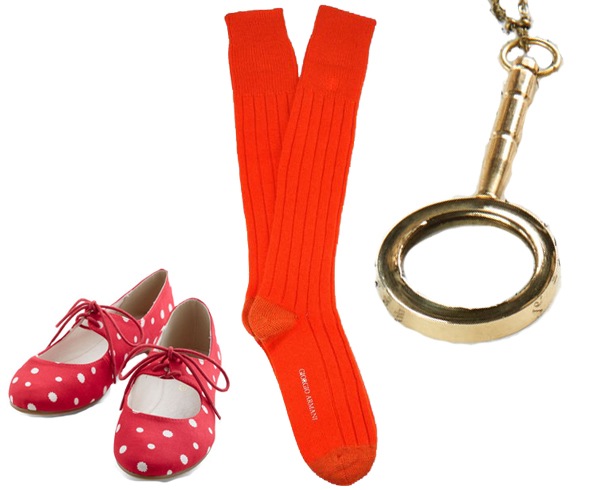 Cashmere socks, Giorgio Armani ($245); Professor of Pop flats, ModCloth ($27.99 on sale); magnifying-glass necklace, Signals ($29.95)
Inspiration #3: Babe Ruth
Whether they're white, red, or black, a pair of knee socks is a vital accessory for a baseball player. Give a nod to the Sultan of Swat's early days with the Boston Red Sox by donning a textured pair in a rich shade of burgundy. They'll look particularly sporty paired with a luxe leather version of the classic Converse sneaker, and a pleated skirt with 1950s varsity flair.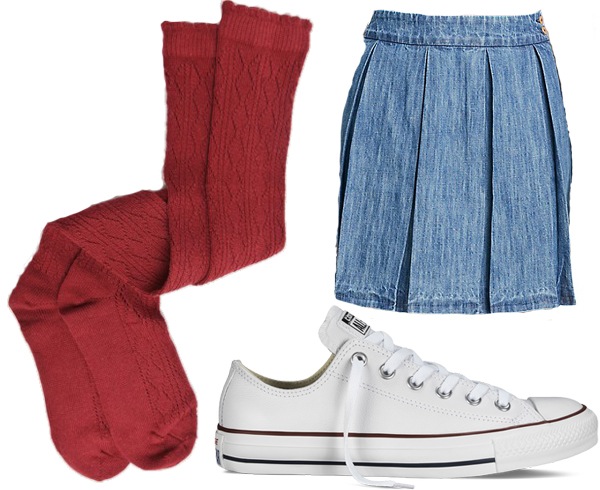 Keswick ruffled knee-high socks, Ruche ($18.99); leather Chuck Taylor, Converse ($65); pleated chambray skirt, Tommy Hilfiger ($60 on sale)
Inspiration #4: Rory Gilmore
Gilmore Girls
, the cult-classic show from the 2000s about a fast-talking mother-daughter duo, will soon be viewable on Netflix in its entirety. To get your fix until then, channel your inner Rory by donning black knee socks and modern saddle shoes that pay homage to her private-school days. The Rory-est touch? A necklace filled with tiny library books. Eat your heart out, Paris Geller.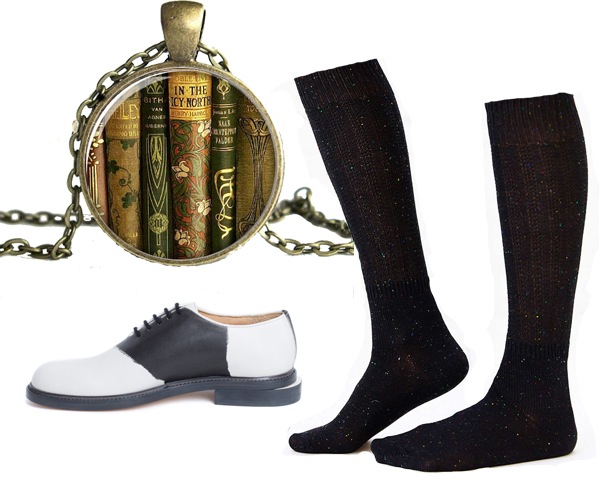 Nep yarn ribbed knee-high sock, Urban Outfitters ($14); saddle shoes, Band of Outsiders ($649); library-book necklace, Doony and Moony on Etsy ($14.25)
Shop Goods and ideel for shoes, socks and other accessories:
Check out more of our curated looks on the Guide:
| | |
| --- | --- |
| | |
| The Art-Print Look | The Androgynous Look |