GROUPON GUIDE TO WASHINGTON-DC
A Six-Pack of Holiday Brews Good Enough to Gift
BY: Shannon Jewitt |
Dec 16, 2015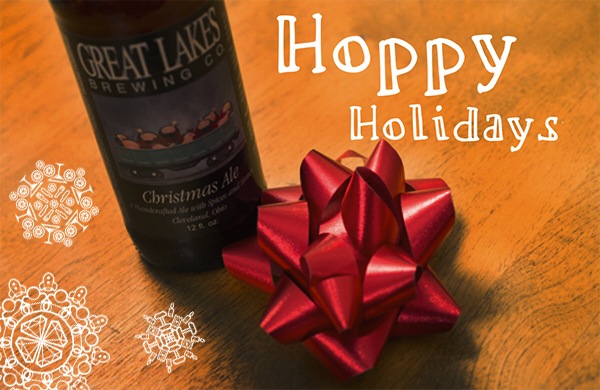 Whether or not you're someone who gets into the holiday spirit, it's not hard to get into holiday spirits. With their piquant flavor profiles—which range from spicy to hoppy—and limited availability, winter beers can be more fun to shop for than holiday gifts. We've put together a six-pack of some our favorites, which, now that we think about it, would make pretty delicious gifts themselves.
Revolution Brewing Fistmas Holiday Ale
From poinsettias to Rudolph's nose, red is the hue of the holidays, so it's no surprise it colors Revolution's Fistmas. A stunning shade of ruby, the seasonal red ale is brewed with chinook hops, their bitter, piney flavor balanced by spicy ginger root and sweet orange peel. If you're wondering about the strange name, it's likely a reference to the brewery's logo (or maybe the strong malty finish that knocks you out with each sip).
Avery Brewing Company Old Jubilation Ale
The late writer Michael "Beer Hunter" Jackson once said that old ales are best consumed by a warm fire on a cold winter's night. Avery's Old Jubilation is no different. It warms the palate with notes of hazelnut, mocha, and toffee, which would perfectly complement hearty winter meals enjoyed beside a fireplace (or a space heater). If you want to hang on to this malty, mahogany brew well into next year, it's also a great beer for cellaring.

Southern Tier Brewing Company Krampus
While naughty American children worry about receiving lumps of coal in their stockings, some European kids have a far bleaker Christmas concern—the Krampus, a mythical beast-like creature who steals bad children away to his evil lair. In that spirit, Southern Tier's aggressively hoppy Krampus is the brewery's most bitter offering, with a 9% ABV that's almost as horrifying as its moniker implies. The imperial helles lager is an uncommon choice for a holiday beer but a welcome alternative to its spicier counterparts.
21st Amendment Brewery Fireside Chat
Fireside Chat's label depicts Franklin D. Roosevelt sitting next to a fireplace while talking to an elf. In keeping with that theme, this seasonal brew is not exactly what you'd expect. The brewery begins with a dark English-style ale, then adds spices and cocoa nibs, which temper the robust, toasty flavors of the seven different malts. Much like the quirky artwork, this 7.9% ABV winter ale will likely lift your spirits.
Great Lakes Brewing Co. Christmas Ale
Before the Return of LeBron James, Christmas Ale was the best thing Clevelanders had to look forward to each fall—locals line up outside the brewpub for the ale's annual tapping. (In recent years, Great Lakes has sold more than 700 gallons of Christmas Ale for the event.) Reminiscent of Christmas cookies, the medium-bodied, copper-colored ale is brewed with honey and spiced with fresh ginger and cinnamon, which complements its bready malt profile. And unlike the ever-lengthening holiday retail season, Christmas Ale is only available for eight short weeks.
Sierra Nevada Brewing Co. Celebration Ale
Sierra Nevada has been a craft-beer pioneer from the beginning. So, rather than brew the expected spiced winter seasonal, the brewery opted to create the hop-forward Celebration. Although hopheads are some of the biggest fans of the bright, robust blend of cascade, centennial, and chinook hops, this IPA has proved timeless to holiday beer drinkers who've been imbibing it since 1981.
Photo by Andrew Nawrocki, graphic by Lisa Ladehoff, Groupon
Check out more ways to spice up your holiday drinking:
| | |
| --- | --- |
| | |
| What to Buy the Discerning Drinker in Your Life | Four Dos and Four Don'ts for Craft-Beer Bar Beginners |