GROUPON GUIDE TO WASHINGTON-DC
Beer Cellars Are the New Wine Cellars (But with Beer in Them)
BY: Shannon Jewitt |
Jul 25, 2014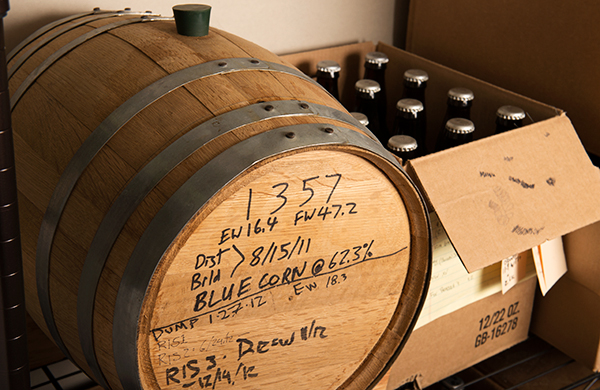 Most would argue that
beer
has slowly earned its rightful place at the table, right next to upscale
wine
. What they might not know is that beer sits beside vintage wine in another part of the house—the cellar. Jordan von Kluck, the BJCP-certified treasurer of
Square Kegs
homebrew club in Chicago, has been cellaring brews for almost a decade, and he has learned a few things along the way. He offered us 10 tips for aging brews.
1. Know Your Beer Styles
"When you do think about cellaring a beer, you want to think about what the style is, how well it's going to hold up to age," von Kluck said. The two best styles of beer to cellar are
big and robust
beer varieties and
wild and sour
ones. One option is something
high in alcohol content
with a substantial
malt character
. Look for a russian imperial
stout
, barleywine, or old ale. Von Kluck suggested Goose Island Beer Co.'s Bourbon County Stout, as well as Bigfoot Barleywine Style Ale, which its brewery, Sierra Nevada Brewing Co., agrees is a great candidate for aging. Wild, sour brews, or
bretts
, are also ideal for cellaring. Von Kluck recommended Goose Island's Matilda and anything from Jolly Pumpkin Artisan Ales. Might we suggest the brewery's
sour brown ale, Maracaibo Especial
?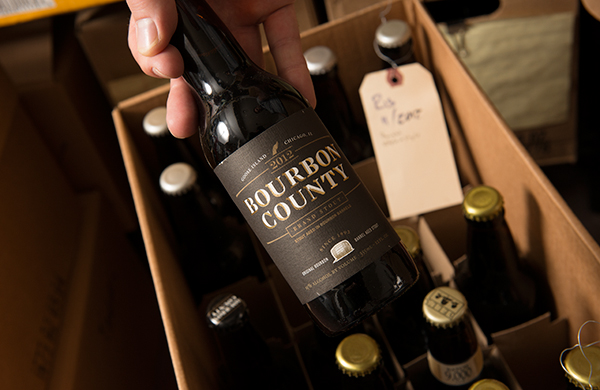 2. Buy from Good Retailers
"Buy from a reputable liquor store that does a lot of volume. And you don't want something that's been sitting on a shelf, warm, exposed to light for a year before you get your hands on it," he said. "You can't undo bad handling."
3. Time Is Not Beer's Friend
The vast majority of beer is intended to be consumed shortly after it has been packaged. Otherwise, staling occurs. That's because of exposure to three things: oxygen, light, and temperature. So, shield your precious six-packs from the elements. Von Kluck recommended you get a
temperature-controlled fridge
and set it at 55 degrees. If you have a deep basement, that is also a good beer-cellaring location.
4. Your Fridge Is a Gateway Cellar
You should choose your cellaring location carefully, but remember, there's no shame in starting with an easy, low-commitment approach. "There's nothing wrong with just taking a bottle and putting it in the back of your fridge, upright and sitting on it for a year. It's the easiest way," von Kluck said.
5. Label the Beer
Seems obvious, but that way, you know how long it's been aging.
6. Beer Ages Differently
The
strong, dark brews change gradually
. The result is a perceived sweetness. For example, Gigantic Brewing Company's
Most Premium Russian Imperial Stout
's caramel and brown-sugar flavors are more intense after the beer has aged for several months. Other brews often develop sherry and dark-fruit notes. You may even pick up some strawberry and grape characteristics in them. Because
bretts continue to evolve
during the aging process, "You can start with something that's really funky and barnyard-y, and then you end up with something that's got really bright citrus, pineapple, crazy tropical-fruit characteristics," von Kluck said. Sometimes the sourness will continue to develop, too.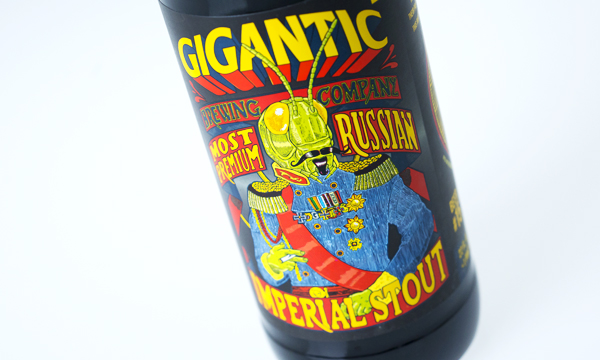 7. Most Cellaring Is for One or Two Years. Five Max.
The recommended time for aging brews varies depends on the beer and the taste you're looking for. For beers such as
stouts
and
barleywines
, "You're really going to get enough of the character that comes from age within a year or two. Probably no more than five, realistically," he said. "Even the most robust beer that can handle age really well is going to taste like soy sauce and cardboard after five years." On the other hand, you should age wild beers for at least 12 months before enjoying them.
Below: six of the most popular styles of stout. Though they all share several common characteristics, each differs in alcohol content, aroma, mouthfeel, and taste.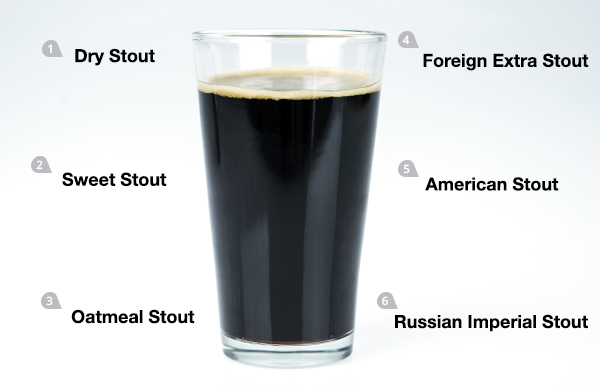 8. Consider Barrel Aging and Conditioning
For example, you want to keep a russian imperial stout that has not been barrel aged longer than one that has been barrel aged. Most sour beers have not been conditioned. If they have, however, they will develop more nuanced flavors, rather than changing completely, like their heartier counterparts.
9. This Isn't an Exact Science
You don't always know when a robust beer has reached its sweet spot for drinking. "With commercial stuff, it's kind of a crapshoot," von Kluck said. "You just kind of have a sense for, well, I've had this one for six months or I've had it for a year, it's probably close." Wild beers are even more difficult to determine because you don't know the rate at which the bacteria is going to work. You may be able to break some aging rules with homebrews and get lucky. That's not the case with commercial beers, von Kluck said. "Commercial stuff, you don't have happy accidents, generally."
10. Save Them for a Special Occasion
Von Kluck likes to save his cellared beers for special occasions, whether those are family gatherings or just frigid mid-January evenings. If von Kluck could create a holiday designated for aging beers, it would take place during the second or third week of January. He'd call it Raid-the-Cellar Day. Although it has not yet been declared an official holiday, we're certainly marking our calendars.
Photos by Andrew Nawrocki and Timothy Burkhart, Groupon
Shop for local deals in beer, wine, or spirits.
Read more to build a six-pack of refreshing beer stories.