Tasting Menu: Chicago Restaurant Picks from Chef Brian Greene of Bow & Stern
BY: Halley Lawrence |
Jun 18, 2014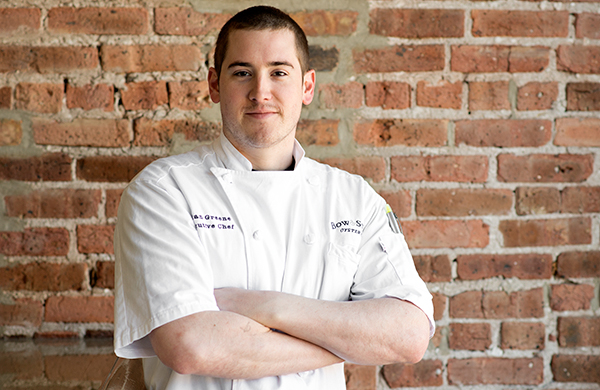 Oysters have taken over Brian Greene's life. That might be an exaggeration, but it's only a slight one; Greene, executive chef at
Chicago restaurant
Bow & Stern
(1371 W. Chicago Ave.), spends a great deal of time absorbed by these delicate shellfish. If he isn't shucking them for bustling crowds, he's discussing their characteristics with suppliers such as
Fortune Fish & Gourmet
and
Island Creek Oysters
. In the midst of these activities, he finds time to engineer new oyster recipes like some sort of culinary mad scientist (recent innovations include pickling oysters, pairing them with chorizo, or dredging them in crushed popcorn before a stint in the deep-fryer). But at some point, even the most passionate chef needs a break. We caught up with Greene to find out where he dines and drinks on the rare occasions when he steps away from the kitchen.
La Sirena Clandestina
(954 W. Fulton Market) "They do good late-night food…empanadas and pisco sours—tropical, delicious drinks. I went there two nights ago and thought, 'I really want that kale salad, and could eat a hanger steak, too.' I thought about having head-on prawns, too, but that would be gluttonous."
Scofflaw
(3201 W. Armitage Ave.) |
Longman & Eagle
(2657 N. Kedzie Ave.) "I still love them but haven't been lately because I moved across town. I'm still a big fan."
Chef's portrait by Andrew Nawrocki, Groupon
Shop for deals at Chicago restaurants.
Curious where other Chicago chefs eat and drink when they're out of their kitchens? Check out our other Tasting Menu features: