The 20th-Century Looks that Changed Fashion Forever
BY: Michelle Schuman |
Jun 19, 2014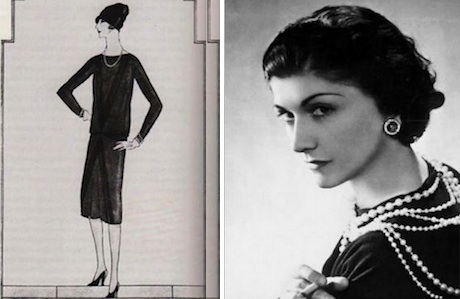 In the early 1900s, fashion was in a very conservative place, as Victorian-era full skirts, corsets, and high collars reigned supreme. Over the next 100 years, however, the world would see the introduction of flapper dresses, miniskirts, and decorative safety pins, making the 20th century perhaps the most revolutionary in the history of fashion. Here, we've created a timeline of design movements that have left a lasting mark on this transient industry.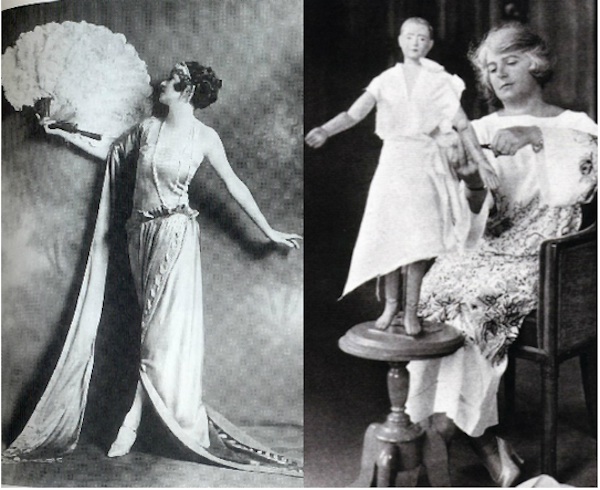 1920s: Madeleine Vionnet's Bias Cut
Vionnet is often credited with inventing the bias cut, though many scholars believe she merely popularized it. Either way, her mastery of this technique forever changed the way clothes were made. Instead of corseted garments, Vionnet created gowns that hung freely on the body, flattering the natural female form. This now-ubiquitous technique set a new precedent for eveningwear of the era, and Vionnet quickly became a favorite of starlets including Josephine Baker and Jean Harlow.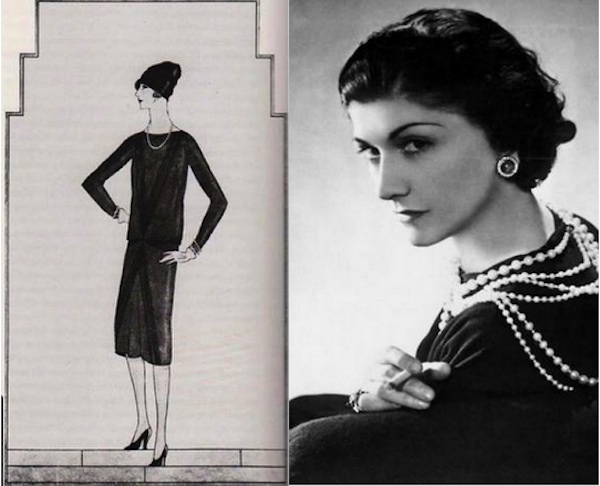 1926: Coco Chanel's Little Black Dress
Until Chanel came along, all-black clothing was reserved for periods of mourning. But the famously practical designer changed that when she debuted a short, simple black dress in Vogue. The magazine called it "Chanel's Ford" because, much like Henry Ford's Model T, it was designed to be accessible to women of all social classes. It wasn't instantly trendy but saw a surge in popularity as the frugality of the Great Depression began to take hold.
For more on the history of color trends in fashion, read our interview with Virginia Heaven, associate professor of fashion design at Columbia College Chicago.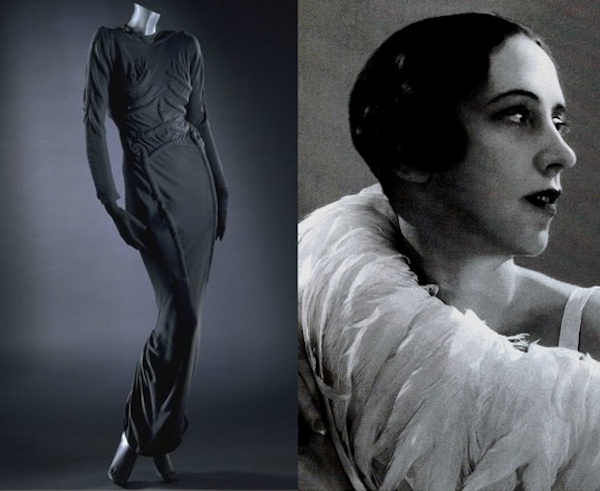 1938: Elsa Schiaparelli's Surrealism
Arguably the first designer to create wearable art, Schiaparelli was inspired by the surrealist movement's obsession with the human body. This silk frock—designed with help from Salvador Dalí—was embellished with quilted ribs, hips, and a spine, as well as masculine shoulder pads meant to question the gender associations of clothing. It was considered an affront to good taste by many, but Depression-era women were fascinated by Schiaparelli's ability to make fun of fashion's excess. Her avant-garde influence can be seen in many contemporary designers' work, including Jean Paul Gaultier and Alexander McQueen.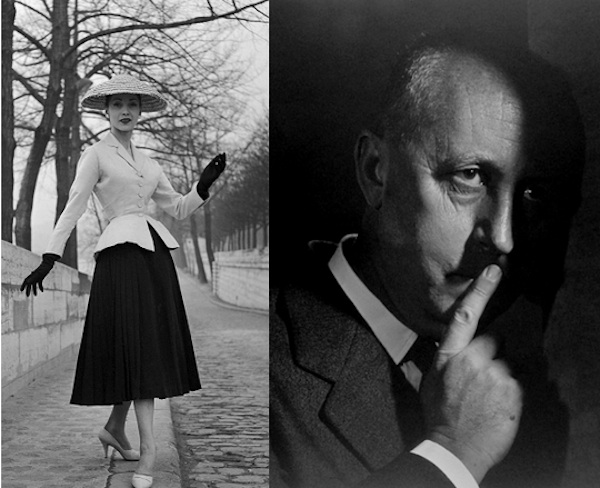 1947: Christian Dior's New Look
When World War II ended, so did fabric rationing, and Dior immediately responded by rebelling against the simple, utilitarian styles that had taken hold during wartime. The designer, an avid gardener, described his voluminous New Look in botanical terms: "I drew women-flowers, fine waists like liana and wide skirts like corolla." Perhaps most importantly, this look cemented many women's desire for feminine fashion and a willingness to subject themselves to waist-cinching corsets—which one Vogue writer deemed "archaic restraints"—all in the name of fashion.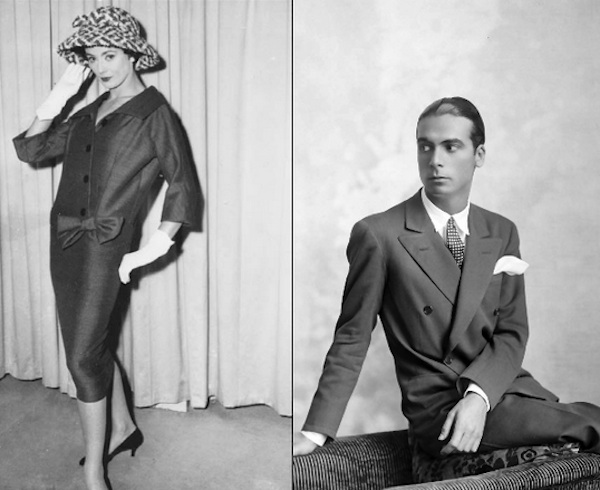 1956: Cristóbal Balenciaga's Chemise Dress
Less than a decade after the New Look debuted, Spanish designer Balenciaga shattered its success with his chemise dress (also known as the sack dress). The waistless design was praised for being more comfortable than Dior's cinched waists and was considered much more modern by the fashion set. Many men, however, found the figure-concealing design ugly and unnatural. Despite this, the straight-cut dresses continued gaining popularity, evolving into the shift and tent dresses of the 1960s.
We styled a sack dress with chunky ankle boots for a modern twist. See the look here.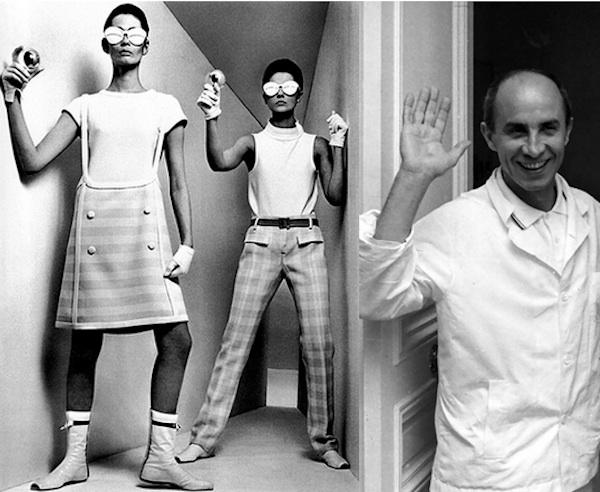 1965: André Courrèges's Miniskirts and Space-Age Fashion
Inspired by the Space Race and marked by a stark white color palette, Courrèges's mod revolution included the minidress (which both he and Mary Quant claimed to have invented), as well as go-go boots, goggle sunglasses, space bonnets, and suspender skirts that would have looked at home on the set of
Star Trek
. Chanel was an early critic of Courrèges's work, saying, "This man is trying to destroy women by covering up their figures and turning them into little girls."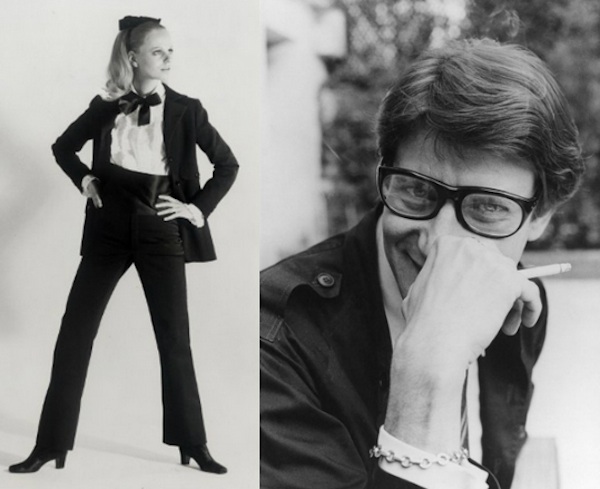 1966: Yves Saint Laurent's Le Smoking Women's Tuxedo
YSL didn't invent the idea of menswear for women. The trend began during WWII as women's liberation gained momentum, and it was popular with Hollywood stars Marlene Dietrich and Katharine Hepburn. However, it didn't catch on with the public until this Parisian designer put the look on a runway, creating a black-tie tuxedo that flattered the female form and tested societal restraints. Upon wearing Le Smoking to a Paris opera, singer Françoise Hardy reminisced, "People screamed and hollered. It was an outrage."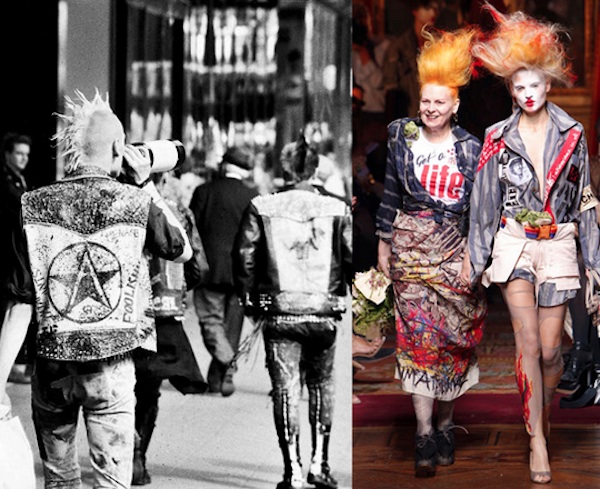 1970s: The Punk Movement
This is the only movement on this list that didn't start on a couturier's dress form. This is why it was so revolutionary—it was the first time an underground subculture rose up to influence the world of high fashion, instead of the other way around. The purposely ripped and safety-pinned clothing was often handmade, an intentional break from the materialism of mainstream culture. Since its inception, punk style has become highly commercialized and a signature of high-end designers from Vivienne Westwood to Jean Paul Gaultier—a fact whose irony was not missed in last year's
PUNK: Chaos to Couture
exhibit at the Metropolitan Museum of Art.
We unpack the history of some of the 20th century's most iconic bags, from the Birkin to the Alexa.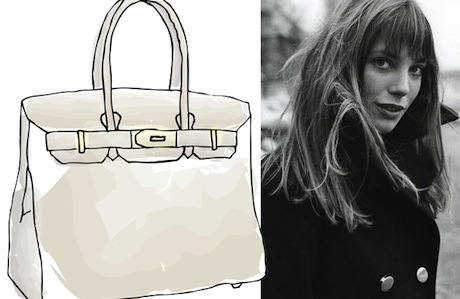 BY: Michelle Schuman
Michelle is a freelance fashion designer and dancer from Detroit. She has traveled the US extensively (and loves it!), but her biggest goal is to travel abroad.