The Best Pho in Seattle
BY: Nancy Wu |
Dec 29, 2014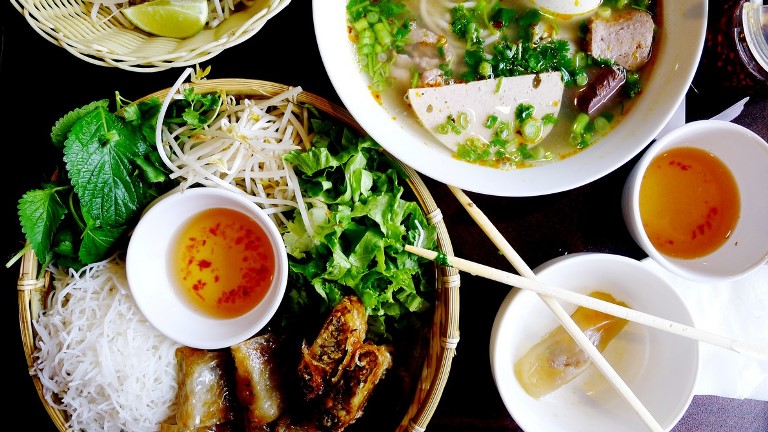 Where to get the best Pho in Seattle? What are the best Vietnamese Restaurants in Seattle? When it's raining, a big bowl of pho is many things. It always hits the spot. It is always a good time for Pho Noodles. There are so many best Vietnamese restaurants in Seattle. Everywhere you go seems to be the next best pho in Seattle. The following restaurants list below are my favorites. They are tasty and hits the spot in their own particular way. Restaurants listed below are listed at random.
Green Leaf Vietnamese Restaurant | 1684 Douglas Street, Victoria, BC V8W 2G5 | greenleaftaste.com
If you are looking for a Vietnamese restaurants with something more than just a bowl of Pho, than Green Leaf will soon become your old favorite. The restaurant is tiny and perhaps underwhelming, but they sure make a mean Banh Xeo savoury crepe stuffed with shrimp. If you are tired from pho noodles, Green Leaf has a good Hu Tieu My Tho clear vermicelli noodles option with a clear pork rib broth, seafood and minced pork.
Ba Bar | 550 12th Avenue, Seattle, WA 98122, United States | babarseattle.com
The broth from bone marrow and knucklebones at Ba Bar is clear but powerful. The menus has meaty ingredients and a variety of classic Vietnamese dishes. Be sure to try their crafted cocktails like the Moscow Mule and fresh baked pastries. Ba Bar even has macarons, pate chaud to pineapple upsidedown cakes and housemade jams to go. No wonder Ba Bar is open late night until 4am on Friday and Saturdays.
Hoang Lan Restaurant | 7119 Martin Luther King Junior Way South, Seattle, WA 98118, United States
When you see the same dish on every table, you order that dish. Bun Bo Hue is what Hoang Lan specializes in. And a damn job it does. The bowl is filled with pork hock, congealed pork blood, thinly sliced beef. The complex broth has a secret ingredient of fresh pineapples to lend the sweet acidity flavor profiles. And remember, Cash Only.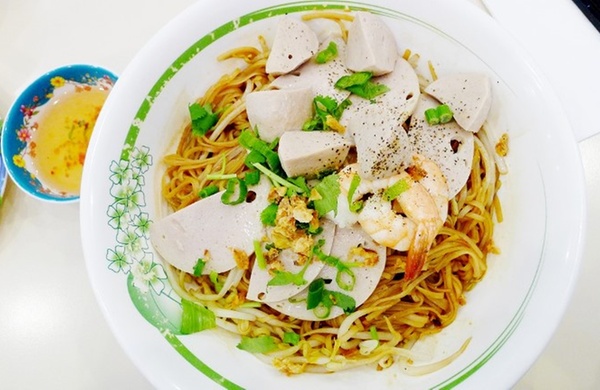 Hue Ky Mi Gia | 1207 South Jackson Street, Seattle, WA 98144, United States | huekymigia.com/menu
One of the most amazing garlic butter chicken wings. Lightly batter and flash fried with minced garlic, white onions, and green onions. Crunchy and shatters with each bite for a juicy meat center. This Chinese – Vietnamese restaurant also offers braised duck noodle soup marinated with Chinese herbs and spices. Faux pho? No problem.
Pho Bac | 1314 South Jackson Street, Seattle, WA 98144, United States
Pho on a boat. There is no menus except a sign on the wall that has a good selection of steak, fatty brisket, tripe and meatballs. The broth is pretty awesome too with a little sweetness. Always full of fresh herbs like basil and jalapenos. All for $8.
Local Pho | 2230 3rd Avenue, Seattle, WA 98121, United States | localpho-seattle.com
Friendly staff with minimal wait times. Order from crowd favorites like chicken wings with pepper sauce, egg rolls and a hot bowl of seafood pho. Generous amount of seafood in a light flavorful broth. Try the tofu spring rolls served with peanut sauce. Lightly seasoned and not too salty. Vegetarians, it's all about options right?
Thanh Vi | 4226 University Way Northeast, Seattle, WA 98105, United States, | thanhvi.net
Reasonable priced and a good variety on menu including Banh Mi Vietnamese sandwiches, pho noodles, spring rolls and broken rice. Thanh Vi is located in the University District next to the University of Washington. Be sure to spot plenty of students. Service is quick and friendly. They make a mean bowl of Vegetarian pho!
Pho Viet Anh | 6510 Roosevelt Way Northeast, Seattle, WA 98115, United States | phovietanh.com
Hard to beat an eight dollar deal with good quality meat and flavorful broth. Generous portions and piles of tender meat. Brisket! Tendon! Flank! Go ahead and drink all the soup, you won't be thirsty! We love the Bun Bo Hue spicy beef Vietnamese round noodles here. We hope you do also.
BY: Nancy Wu
Nancy Wu - Editor in Chief, NOMSS.com is a Vancouver food blog focused on food journalism, lifestyle, travel, branding and social media. Nancy is passionate about invoking vivid imagery, descriptive personal experience and public relations. She is digitally savvy and energetic about content marketing, strategic goodwill, digital relationships, and food photography.