The First Unofficial US Sommelier Was Also a President
BY: Kevin Moore |
Jul 3, 2014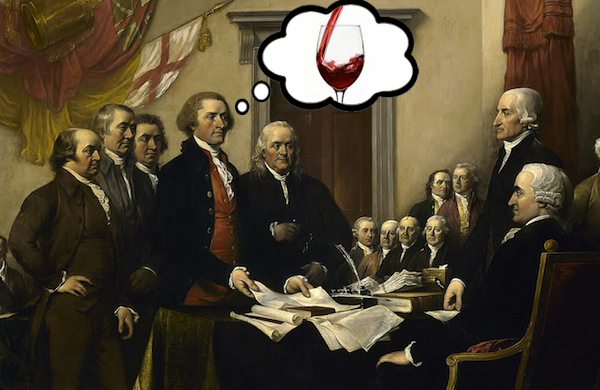 During the years he spent helping shape the early American republic, Thomas Jefferson showcased his myriad talents as a brilliant statesman, diplomat, and political philosopher. One overlooked accomplishment? Jefferson was the United States's first
wine
geek. He was "generally regarded as
America's first great wine connoisseur
," according to
The New Yorker
. Here are a few key moments along Jefferson's ascent.
1784:
Jefferson moves to Paris to succeed Benjamin Franklin as minister to France. While there, he becomes fascinated with the French love for food and fine wines beyond the fortified wines that had been relatively popular among Americans.
1787–1788:
Jefferson tours vineyards throughout France, Germany, and northern Italy, taking detailed notes on viticultural care and the winemaking process.
1789:
Jefferson returns to Monticello intent on growing fine wines made from the traditional European varietals.
1807:
After many years and several failed attempts, Jefferson plants a quarter-acre vineyard with 20-some European varietals and a handful of native grapes. The results are less than promising. Jefferson's enthusiasm and his resolve, however, remain intact.
1816:
James Monroe is elected the fifth president of the United States. According to
The Wine Bible
by Karen MacNeil, shortly after the election, Jefferson wrote Monroe a lengthy letter. This letter consists of two sentences of congratulations; the rest included an exhaustive dissertation on exactly which European wines Monroe should stock in the White House's cellar. Classic Jefferson.
Shop for wine-tasting deals.
Read more tips, tricks, and stories about wine on the Guide.
BY: Kevin Moore
Iowa-born, Arizona-raised, and Illinois-tax-paying writer who can answer any Trivial Pursuit question about wine or snakes.